Full Guide to New Jersey BetStars Sportsbook Betting Options
Published: Aug 10, 2022
Updated: Sep 2, 2022
$500
Pros
+

Partnered with PokerStars, allowing players to easily play on both platforms
+

A huge selection of games, more than typical team sports like football and basketball
+

Clean, easy-to-use options for mobile browsers or mobile app downloads
+

Responsive customer service
+

Latest security features via advanced data encryption
+

Lucrative and fun welcome package
+

A wide array of promotions and bonuses available every day, with new ones continually added throughout the month
+

Multiple options for deposit and withdrawal, and a guaranteed 24hour maximum period for payout processing
Cons
⨯

International games are unavailable at this time
⨯

No live chat option
⨯

Fewer methods for withdrawal than other sites
Screenshots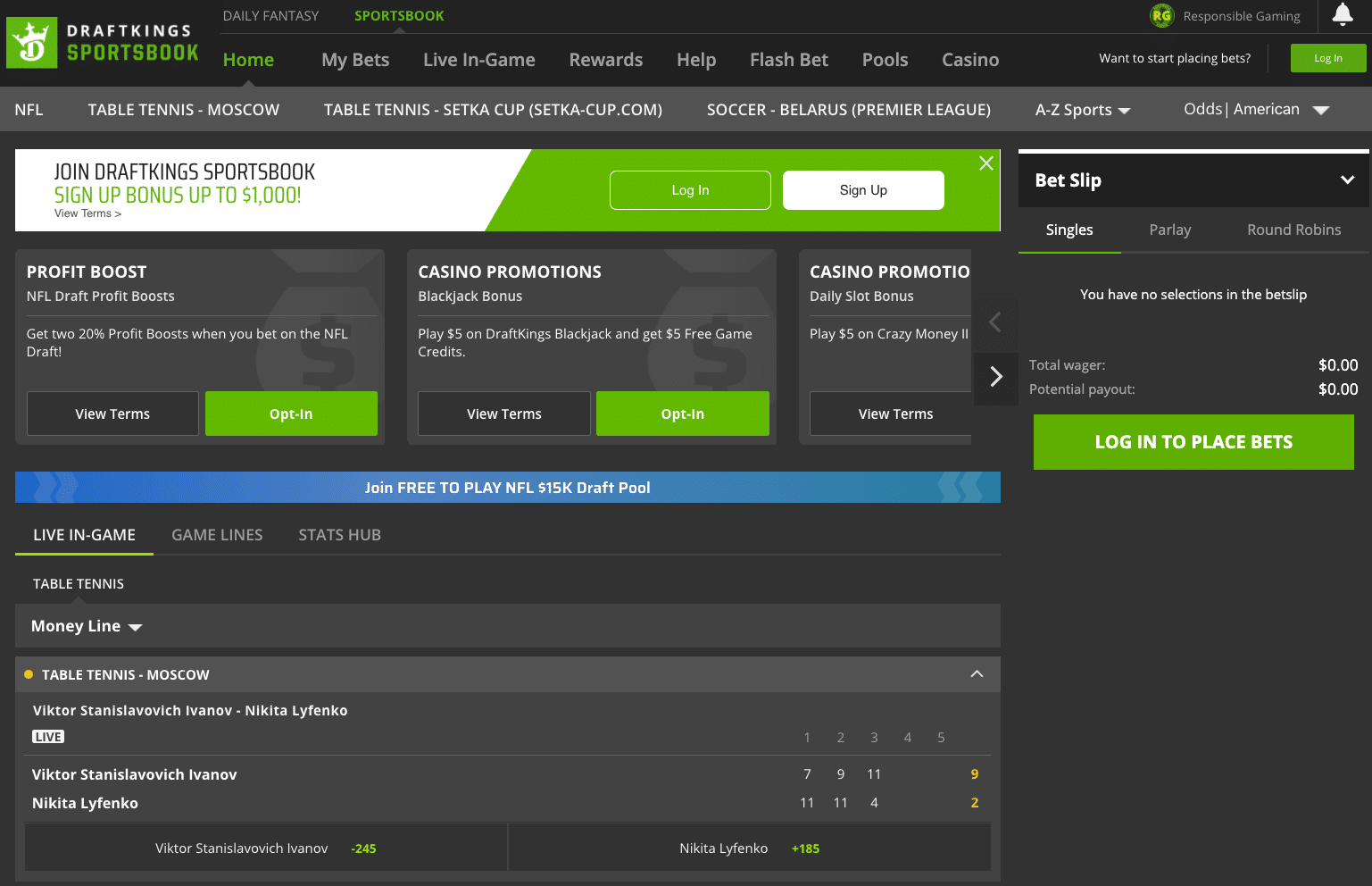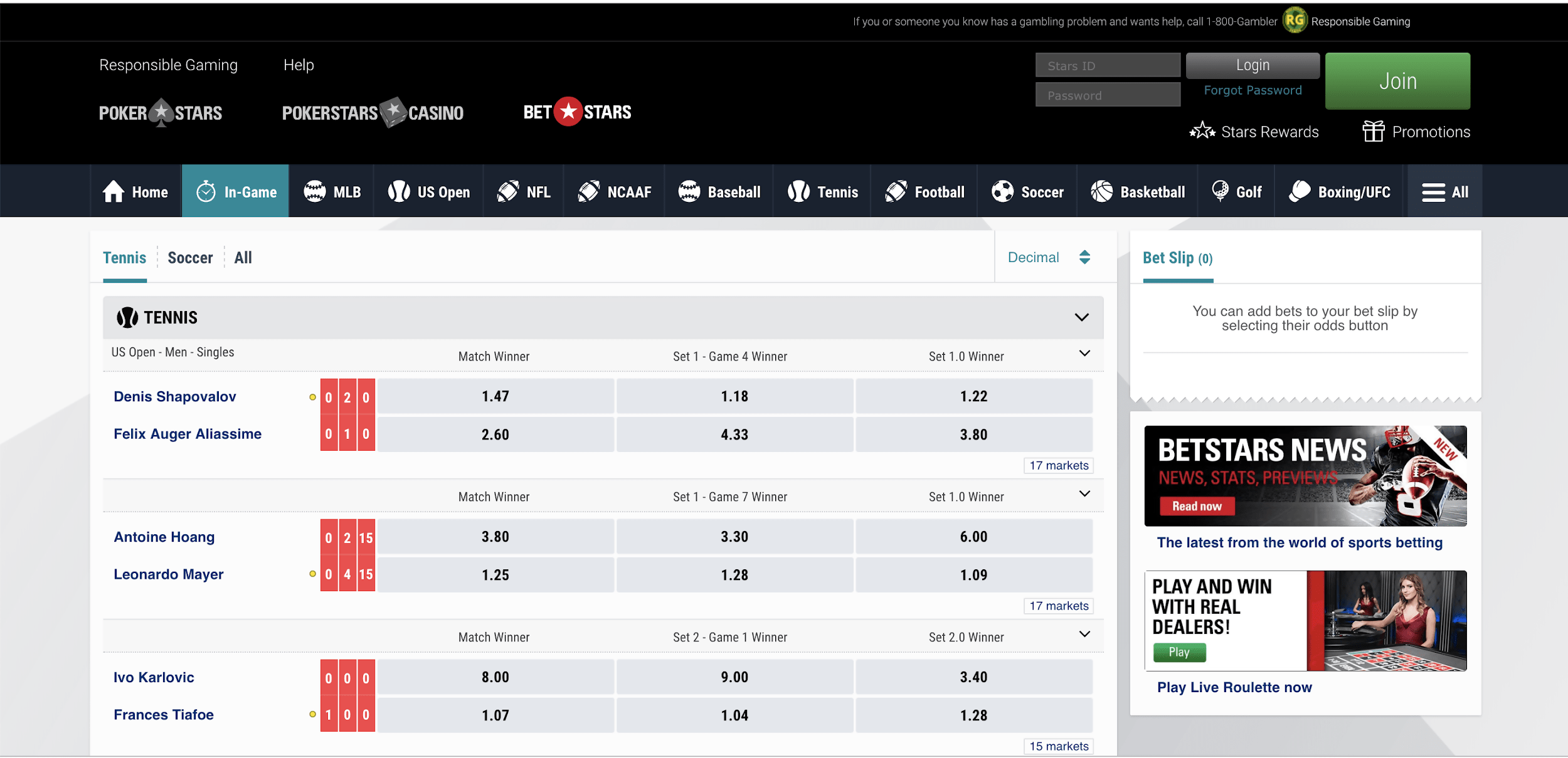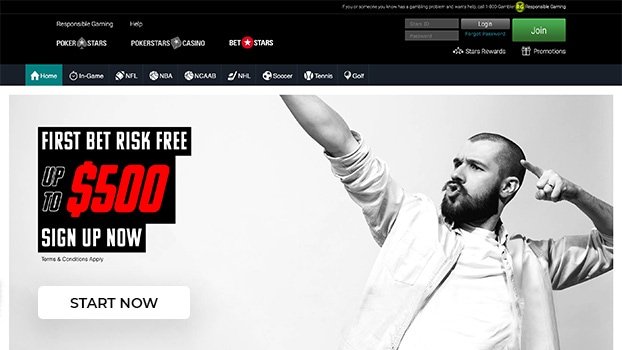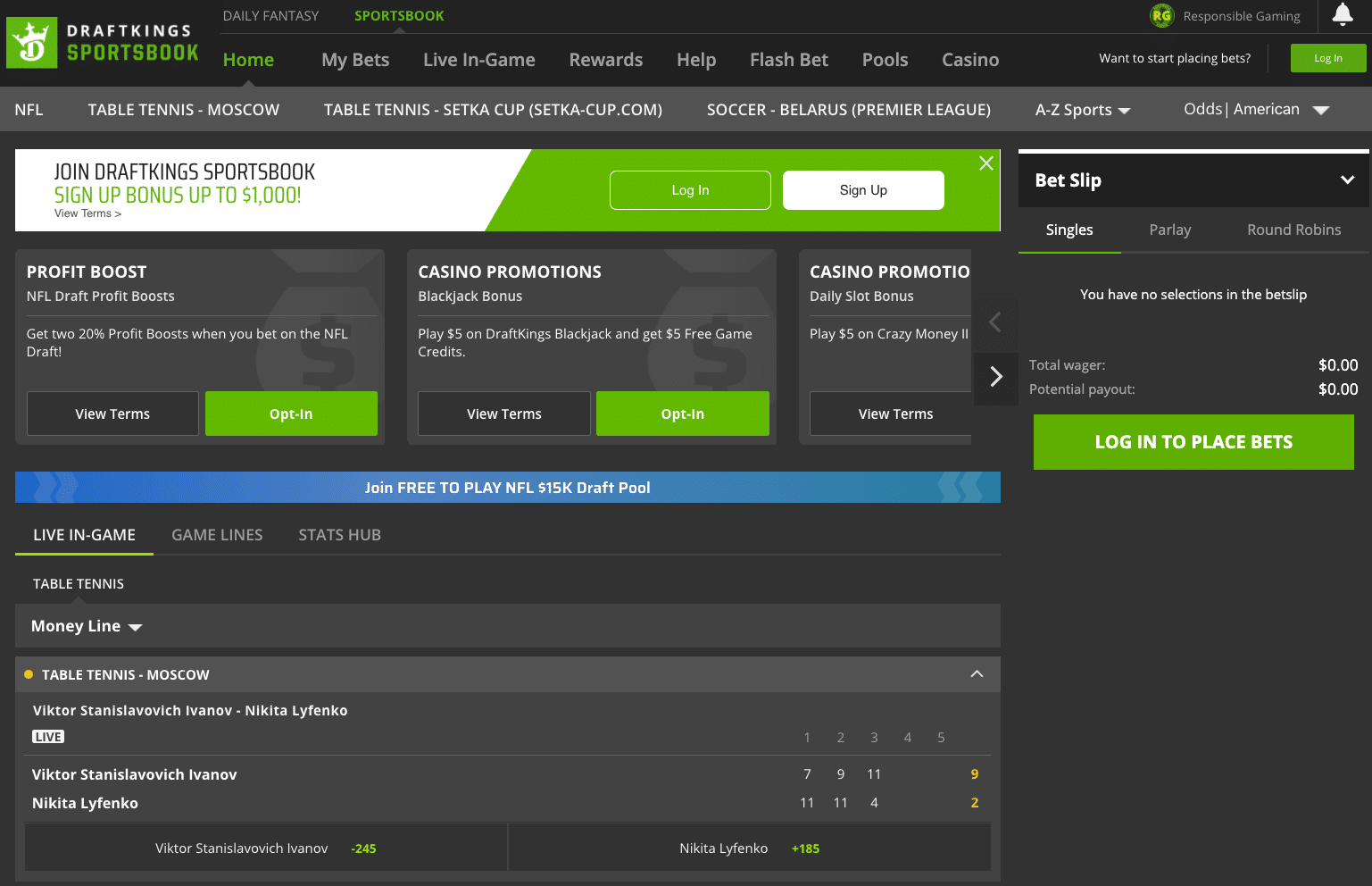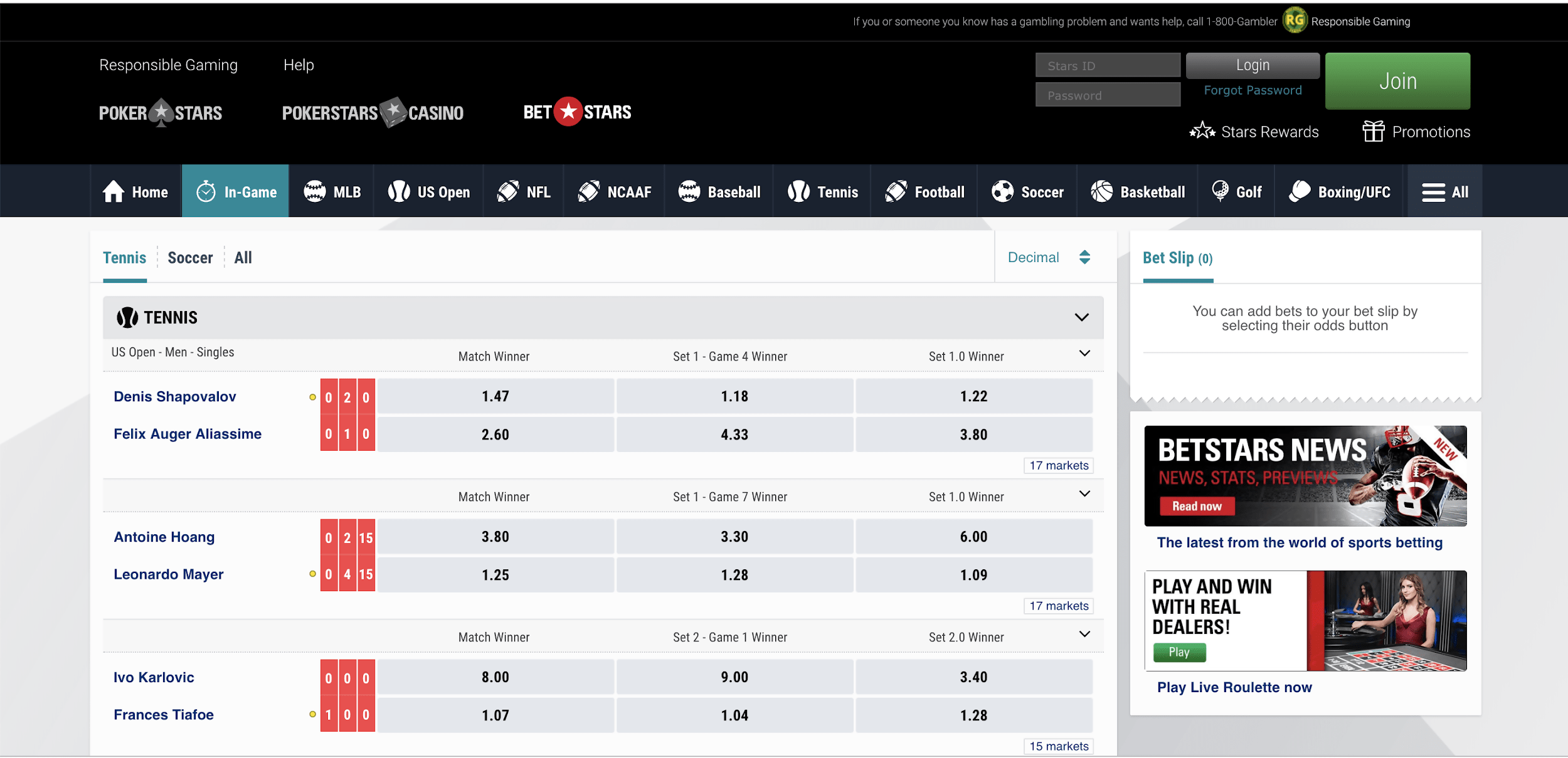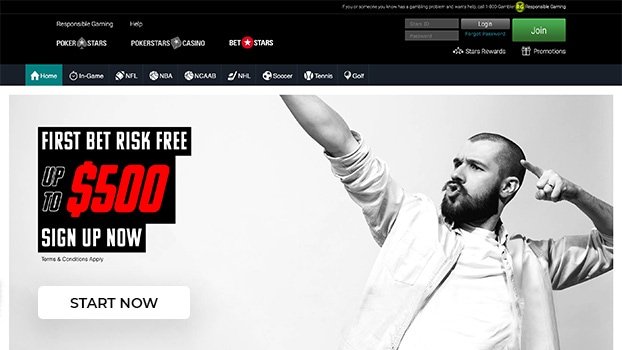 In this BetStars Sportsbook online review, we're going to analyze the platform by looking at betting bonuses, available games, banking options, and more. Members are happy to discover everything from BetStars playbook NBA offerings to spreads for Darts. BetStars is an offshoot of the ever-popular PokerStars and was founded in September of 2018. Even though it's a newer player in the world of NJ legal sports betting, their hearty bonuses and promotions have brought in many satisfied members.
Games Can be Found on BetStars Online Sportsbook in NJ
BetStars Sportsbook has a phenomenal selection of games available for players to bet on. Traditional BetStars sports offered are:
Football (NFL, NCAA, and AAF)
Basketball (NBA and NCAA)
Baseball (MLB)
Hockey (NHL)
Soccer (MLS, EPL, Champions League & More)
Tennis
Golf (PGA Tour)
Boxing
Auto racing (Formula 1, NASCAR)
MMA (UFC)
If you're looking for something a little off the beaten track, they also offer darts, cricket, cycling, and rugby. Odds are, there's something in the BetStars playbook for everyone to enjoy.
How BetStars Online Sportsbook in New Jersey Works?
Getting started with BetStars sports betting is easy. For those who already have an account with PokerStars, they'll find they are able to immediately begin betting online using their existing login and password. For new members, they can either access the website through a browser or the mobile app. They will create an account in a few steps, and then they'll be offered an option to take advantage of the welcome bonuses (covered later on in this review of BetStars sportsbook NJ) and make their first deposits. A satisfying array of betting is available, including mainline bets, parlays, spreads, and more.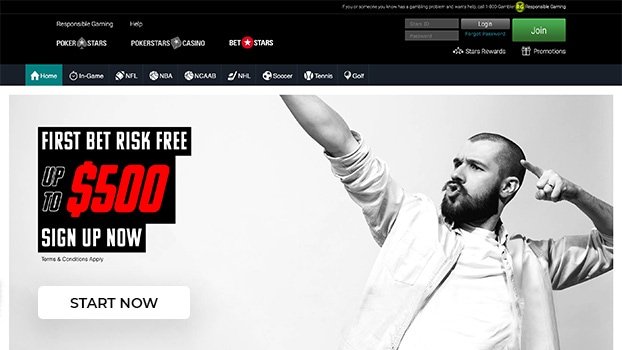 NJ BetStars Mobile APP
For players who want to gamble for real money while they're on-the-go, BetStars Sportsbook is compatible with all mobile devices. For those who want access without an app, they can easily open up the gaming website in any mobile browser. It is well-formatted in easy to use, giving those with Android or IOS smartphones and tablets a fantastic, accessible gaming experience.
There is also an option to download BetStars betting app for even easier access to the New Jersey sportsbook. The BetStars app for Android and IOS are both visually appealing and offer full, convenient access to all portions of the Sportsbook. The app utilizes excellent software and offers better functionality and a higher-quality interface than many other NJ Gambling sites. This is one area that BetStars, and PokerStars, has excelled in: the company has dedicated plenty of energy to their app, to make sure players can enjoy their favorite sports betting with ease.
Top NJ BetStars Betting Bonuses

There are an abundance of promo codes BetStars offers, with a lengthy list of bonus codes and promotions available every day, to give players the best opportunities to maximize their bet and have fun. To begin with, new members are offered a hallmark deal: up to a $500 match on their first deposit. The first $50 is available as a free match bet, and then an additional $50 is offered for every subsequent bet (up to $450) that a player makes in increments of $150. There is also a $20 no deposit bonus available. This nice welcome program is just the tip of the iceberg though. There are ongoing daily, weekly, and monthly promotions – it offers the most NJ online casino bonuses, making it one of the best NJ Sportsbook available. A list of just some of the ongoing promotions includes:
Tuesday Happy Hour
Parlay Bonus
Saturday Super Boost
Friday 50
BetStars Weekly Free Bets
Among many, many more. Any player who is looking for a guaranteed way to maximize their entertainment and cash will find exactly what they're looking for with this NJ sportsbook.
Does BetStars Have a Rewards Program?
Yes, BetStars Sportsbook offers rewards for all players who wager on their website or app. Every wager counts toward earning rewards points, and members have the chance to earn Free Chests. These chests offer even better rewards, including free bets, boosts, bonuses, and game tickets. The more chests you unlock, the better the prizes become. At this point, BetStars Sportsbook has awarded more than $135 million in rewards credits to its loyal players.
Who Owns and Licenses BetStars Sportsbook?
BetStars Sportsbook is a US Betting site under FoxBets. It is owned by a Canadian Company called the Stars Company, which has been making waves in the US betting market. They also own PokerStars, a partner of BetStars Sportsbook. The Sportsbook was initially created in order to offer a wider variety of entertainment to the patrons of Resort Casino in Atlantic City, who wanted to experience fun beyond roulette and slots. Stars Company has a long history of offering some of the best promotions, games, and gambling opportunities in the USA and world markets.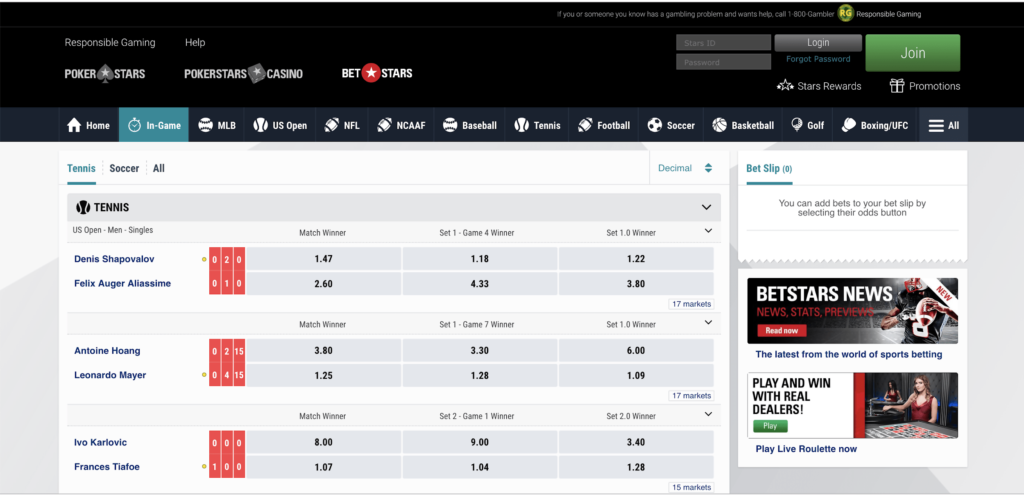 Security and Customer Service Available at NJ BetStars Betting Online
BetStars Sportsbook scams are nothing to worry about here – the Sportsbook is equipped with the latest in security software. All transactions and bets are protected through advanced data encryption. Players can trust that BetStars respects and preserves their data and information. The customer service features offered by BetStars making handling any questions, concerns, or issues an absolute breeze. They have a toll-free phone line that is staffed 24/7, as well as an e-mail address that offers quick responses. There is currently no live chat option, but players are still satisfied with the timeliness of BetStars customer service response.
BetStars Sportsbook Withdrawal, Deposit, And Payout Options
BetStars has a full range of options available for deposit and withdrawal, which we have detailed below. Additionally, all payouts are handled within a three-day window, giving players relatively quick access to their winnings.
Deposits
According to its website, BetStars offers the following methods for deposits:
E-Checks
Neteller
Skrill
Visa
MasterCard
PayNearMe
Several other payment options are also available for loading your account.
Withdrawals
Options for withdrawals include:
Bank transfer
E-Check
Prepaid card
Skrill
Furthermore, all payments are guaranteed to be processed within 24 hours of the transaction request. As an added perk to those who enjoy playing on PokerStars and BetStars, Poker winnings can be directly transferred to your BetStars account, giving users versatility with their winnings.
Conclusion
According to this and other betting bookmaker reviews, the BetStars Sportsbook is an overall excellent option for anyone in NJ looking to have fun and earn real money. There's a reason they currently boast a membership surpassing 120 million individual accounts. This Sportsbook is a fun, exciting, and lucrative addition to NJ sports betting. Although there are a couple of small areas for improvement within BetStars functionality, it offers a truly impressive array of games. What's more, their constant additions of new offers and bonuses ensure players always have new options for entertainment, fun, and maximizing their payouts.
Also, don't forget to check our reviews of other New Jersey legit sportsbooks for the best betting experience ever:
Frequently Asked Questions
What states is BetStars betting legal in?

BetStars betting is legal within New Jersey and Pennsylvania. Anyone who is planning to travel to NJ or PA is able to access the site, see promotions, view games, and plan their bets in advance of traveling.
Can you bet on BetStars for free?

Yes. There is a welcome offer of a $20 no deposit bonus, which players can use to bet on any game for free. Furthermore, loyal players are rewarded with Free Chests, which can result in further awards of no deposit bonuses.
Are sports gambling legal in NJ?

Yes. Sports gambling is totally legal within the state of New Jersey. Because New Jersey holds the Sportsbooks license, betting is only allowed while players are physically in the state.
How does BetStars spread work?

BetStars spreads are easy to find and easy to utilize for betting. All spreads are accessible from the main page of the website or app. Players simply choose their preferred sport and are taken to an active list of games and opportunities for spread. Point spread is clearly defined for each game or match, and players can then have fun placing their bet slips.
Written by: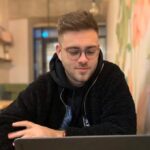 Stewart is an advantage gambler, author of reviews, and contributor at Luckynj.com. Reviews and guides written by Stewart are the perfect answer to all your questions.