Draftkings DFS Betting in New Jersey Review
Published: Aug 5, 2022
Updated: Sep 2, 2022
$20 DraftKings Dollars
Pros
+

You are able to take any player in your fantasy team - no limitations.
+

Wide variety of sports to choose from - better, than other betting platforms offer.
+

Interesting status achievement system for loyal players gain more advantages.
Cons
⨯

Restrictions in some states.
⨯

You are able to deposit into your account with a payment method, that is registered in your name only.
Screenshots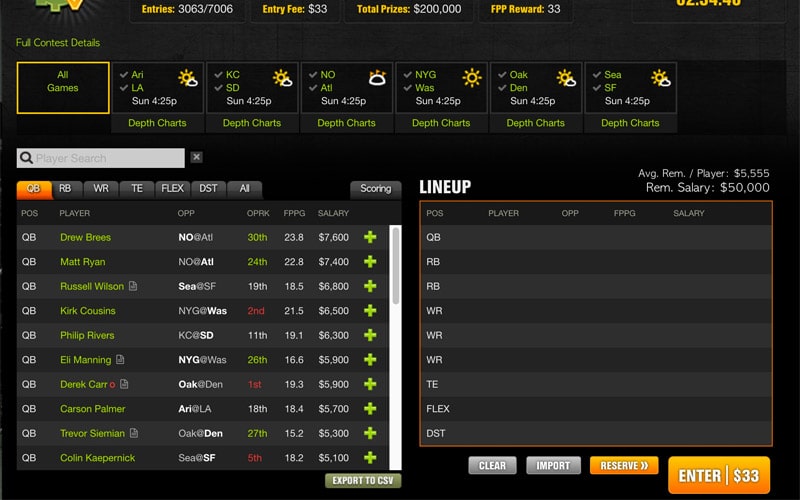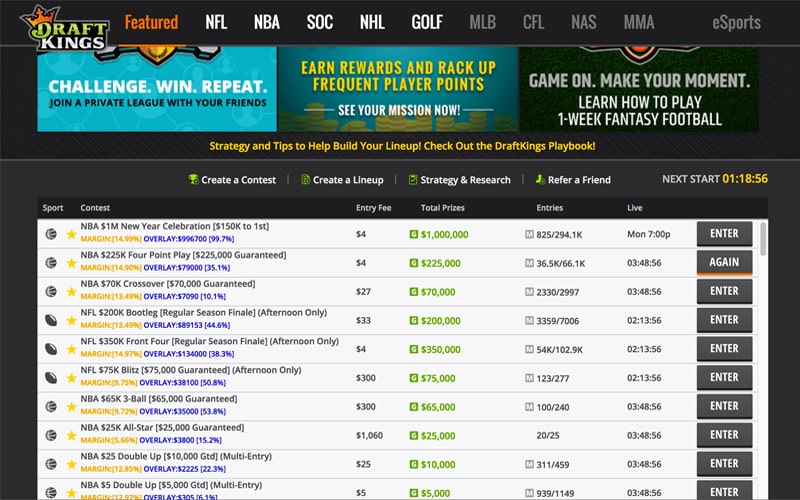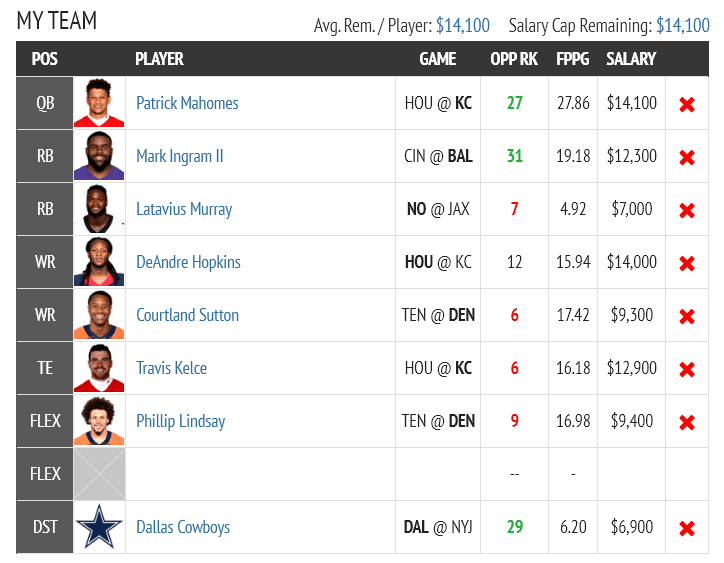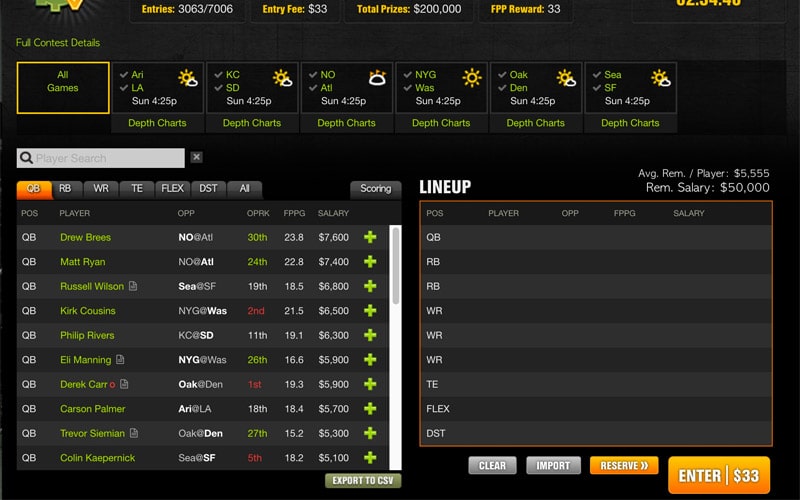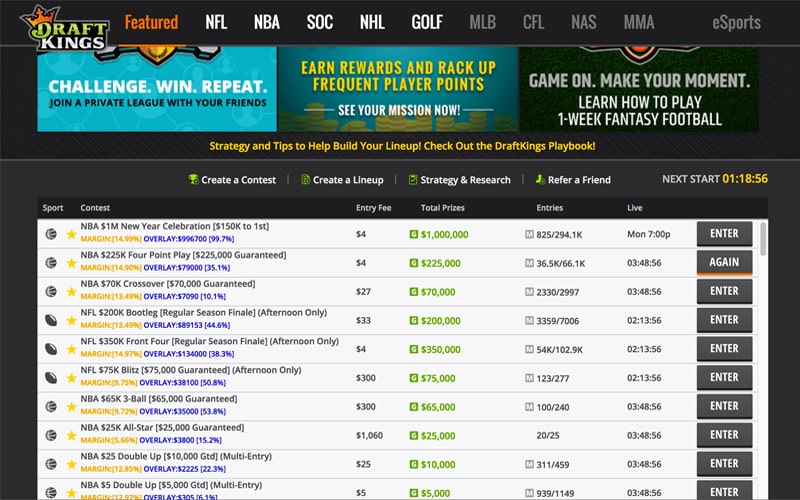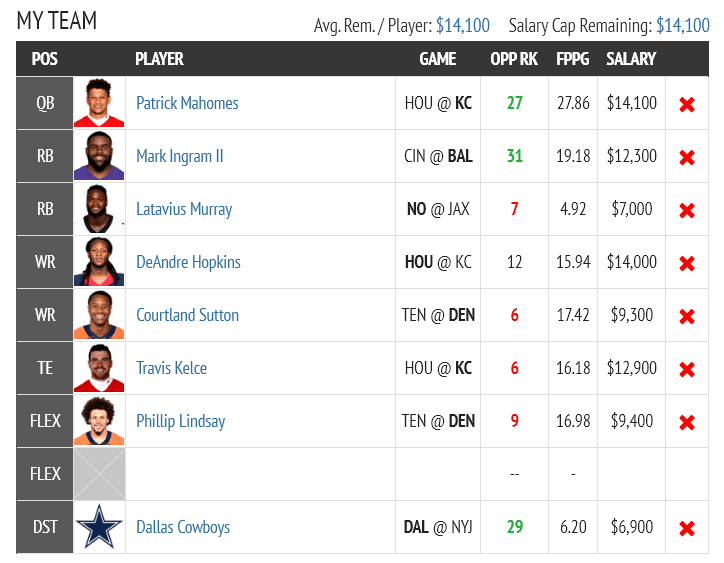 Daily Fantasy Sports (DFS) in the Garden State has been a lone wolf in many ways. Many consider it a form of gambling, yet it has not faced the stiff opposition that casino gambling and sports betting faced in recent years. Daily Fantasy Sports are a subset of fantasy games, but all follow the same basic principle. Gamers compete against one another by selecting a team of sports players from a particular league or sport and gain points depending on the selected players' real-life performances. The structure of DFS is such that it takes place over a short period of time, unlike traditional fantasy contests played over a season. Since they began in 2012, Draftkings has risen to DFS providers' pinnacle in the country, and even New Jersey. Until 2017, there was no law guiding the activities of fantasy sports providers in New Jersey, hence the freedom these providers had to operate in the state. The New Jersey Fantasy Sports Act fully legalized fantasy sports betting, and the state's Division of Consumer Affairs is responsible for overseeing the activities of these DFS Betting Sites. DraftKings DFS has an operating license from this body to provide its services to New Jerseyans. This New Jersey DraftKings DFS review details why DraftKings is a top DFS betting site for New Jerseyans, and how you can start winning.
What to Consider in Choosing a DFS Provider in New Jersey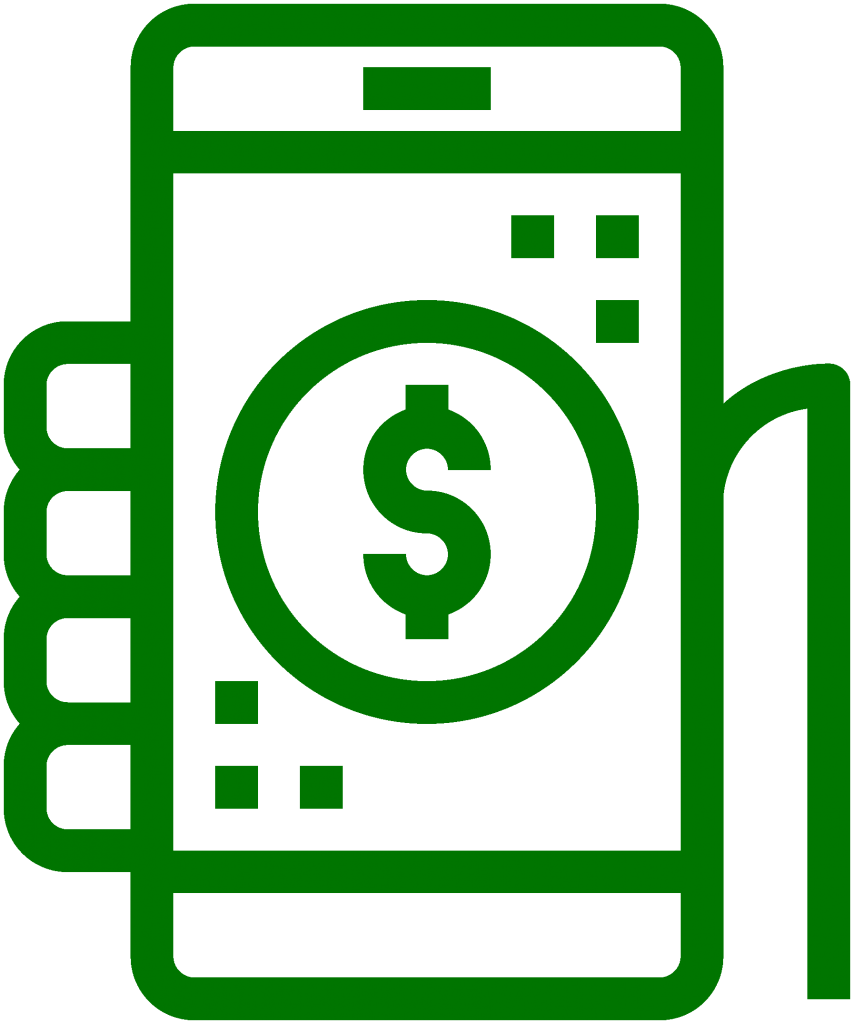 New Jersey is one of over 40 states in the US where residents can play Daily Fantasy Sports. The Professional and Amateur Sports Protection Act (PAPSA) repeal granted each state the autonomy to set their gambling laws. And while some states just ignore the activities of DFS franchises, New Jersey has put rules in place to guide the actions of DFS franchises. Asides confirming that a DFS site operates legally within the state, a few other preferences can also influence where you choose to play. How easy it is to make deposits and withdrawals, and the Range of sports available are vital considerations. Promotions and Bonuses and a Mobile App are other features that attract new users. DraftKings works strictly within NJ's Division of Consumer Affairs regulations, has efficient deposit and withdrawal methods, and provides the widest range of games. They have a downloadable mobile app on Android and iOS with exciting bonus offers for New Jerseyans. What's not to love?
How to Play DraftKings DFS Betting in New Jersey
To start placing wagers on fantasy games at DraftKings in New Jersey, you first need to open an account.
Click on the "Sign Up" on the landing page.
Choose a preferred username and password.
Input your valid email address
You may be required to provide other personal details like your name, address, and birth date.
Make a deposit, and start playing.
Once you've signed up and made your first deposit, the website redirects you to the "Lobby." There are tabs at the top of the lobby to select the specific contest type you want to participate in, like 50/50, Leagues, or Multipliers. You can also filter the available contests to your satisfaction, the Lobby will then show you specific tournaments – The name of the tournament, number of entries, entry fee, the total amount of prizes available, and the time the competition goes live. Considering how much you have to spare per contest, and the amount you hope to win, NJ Draftkings almost always has the right option. The most crucial step is to draft your team. Usually, there is a cap on the amount of money you can spend on a specific number of players in particular positions.
The DraftKings' scoring method is another critical element to the game that players master as they continue to play the game and is quite different from other DFS sportsbooks in New Jersey. Each sport has its unique scoring method that tallies with its unique gameplay. In Football, a reception gains a selected player a point, same as a sack, while an interception amounts to a point deduction. In Baseball, a home run counts for 10 points and a strikeout for 2 points, etc.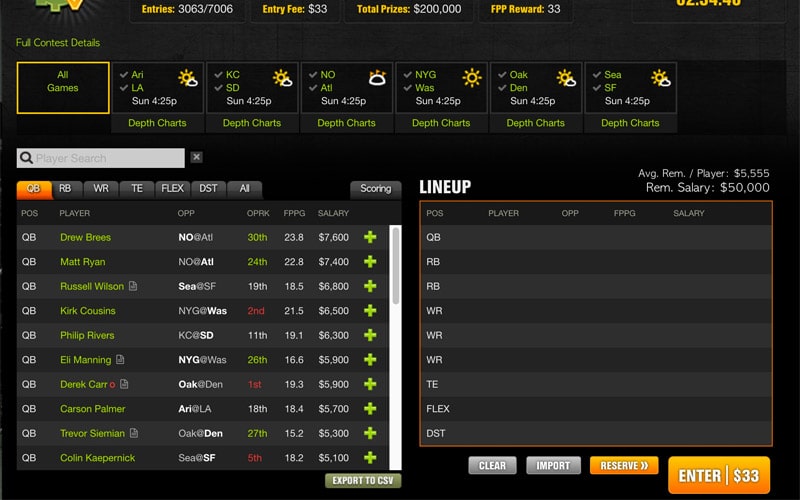 NJ DraftKings DFS Bonuses & Promos
Draftkings understand that attracting new NJ players is just as important as keeping the existing users happy. Their impressive collection of bonus offers and occasional promotions do the business. There are generous welcome bonuses, early cashouts and boosts on parlay bets, and a handful of promo codes (coupons) that can significantly increase customer bankrolls.
Welcome Bonus: DraftKings offers an attractive welcome bonus of up to $20 for NJ bettors in DraftKings Dollars once you sign up and deposit a minimum of $5. There is no bonus code required, and players get to use the bonus on real-money contests and keep whatever winnings they make – a pretty cool way to find your way around the platform and try out a few games despite making a minimal deposit.
Match Bonus: Following the welcome bonus, both new and existing users are eligible for a 20 percent match bonus on their deposits up to $500.
Promotions: Draftkings also has a number of promotional offers, particularly for its loyal customers. There is a dedicated promotions page, regularly updated with their latest promotional offers, and understanding the offer's T's and C's is the best way to benefit from it. And so you should take your time to read through.  NAS $300K King of the Speedway and Three Stars of the Night are some of the existing promotional offers
DraftKings Rewards is their loyalty program, offering rewards to customers for making regular deposits and playing regularly. Previously referred to as Frequent Player Points, players now earn Crowns for playing regularly – participating in contests, claiming daily rewards, etc. As you continue to amass crowns, you scale through status tiers, from Bronze at 100 crowns per month to Black at 125,000 crowns per month. Your tier level determines the amount of daily rewards you earn as well.
Fantasy Sports You Can Play at DraftKings in New Jersey
DraftKings has proven their position as the best NJ fantasy sports provider with its extensive pool of games compared to its competitors in New Jersey. They are partners of several national sports leagues and even offer selections on video games such as Counter-Strike: Global Offensive. For NJ sports lovers, playing fantasy games on their favorite local lads or teams can also be exciting. The list of sports you can play fantasy games on at DraftKings include:
National Football League (NFL) – Football is arguably the most popular sport in New Jersey, from college football to professional football leagues. Draftkings offers fantasy betting on virtually all games across the league, including local teams like NJ's New York Jets. Fantasy betting on the NFL is one of the few that run for more than a day, usually lasting about three days. Bettors select one Quarter Back, two Running Backs, three Wing Backs, one Tight End, one Flex Player, and a Defense or Special Team's player. There is usually a salary cap on the amount you can spend on players in these positions (usually $50,000), and you earn points depending on their real-life performances.
National Basketball Association (NBA) – Wednesdays are the most significant days for Fantasy basketball contests. DFS games on basketball in New Jersey usually last a day, and they have several tournaments with relatively low entry fees – as low as $0.25. There is usually a $50000 salary cap to pick players in eight positions from teams playing on the day – a point guard, a shooting guard, one small forward and power forward respectively, and a center. A flex guard, flex forwards, and a utility player makes up the rest of your squad. Your team accrues points depending on the real-life performances of players in your team.
Major League Baseball (MLB) – DFS baseball tournaments on NJ DraftKings also run for a single day. You need to include pitchers, hitters, and runners in your team under a set salary cap. There are hundreds of contests and a number of them at very low entry fees. The lobby also has a filter option to streamline the contests you see to Baseball matches only. Your players earn points by getting hits, scoring a run, pitching, and inning or stealing a base amidst others.
National Hockey League (NHL) – Hockey is one of the less popular sports in the US, but like other sports, fantasy games help online players familiarize themselves more with the sport. Fantasy teams at NJ Draftkings consist of a goalie, two defensemen, two centers, three wingers, and one utility player.  Your selected players earn 3 points for a goal and 2 points for an assist. The 0.5 point to defensemen for blocked shots is a difference between Draftkings and FanDuel, who do not offer the same. The New Jersey Devils rank among the top teams in the NHL with lots of fans, meaning more fantasy players.
Golf – Golf tournaments like the PGA can be challenging to predict at times, and daily fantasy golf contests last longer than most other sports – about four days. The higher the number of your selected players that make it past the first two days to the final day, the higher your points accrued and chances of winning.
National Association for Stock Car Auto Racing (NASCAR): NASCAR is a fascinating and engaging sport, and fantasy sports make it all the more fun. At NJ Draftkings, players select six drivers that they expect to do well, instead of the five at FanDuel. There is a salary cap that you can't exceed, and DraftKings assigns the player's salaries depending on how good they are.
Mixed Martial Arts (MMA): With fantasy sports betting on Mixed martial arts, fans can now engage more with their favorite fighters. Fighters accrue points for moves (during the fight action) and also at the end of the Fight (the round the fighter wins the game also contributes to points gained).
Canadian Football League (CFL): The Canadian Football League is the Canadian equivalent of the National Football League. It is the highest level of competition in Canadian football and features nine teams, one per city. DraftKings secured a partnership with the league to operate fantasy betting markets on the competition. There is also a salary cap on the amount you can spend on players in certain positions, and you earn points depending on their real-life performances.
League of Legends (eSports, LoL): League of Legends is a role player game where two teams of five each try to gather resources and destroy the other team. You are to create a team of players, and they rack up points for kills, assists, etc. It is vital to scout well and pick players from the team expected to win because the points difference between the winning and losing teams is usually wide.
Soccer (EPL, MLS, La Liga, Liga MX, Champions League): Fantasy games on many soccer tournaments are commonplace at DraftKings. Along with Major League Soccer, the English Premier League is the most popular globally, and fantasy betting on both leagues is available at DraftKings in New Jersey. Other leagues like the Europa league also feature on the fantasy betting platform. There is a $50,000 salary cap to select eight players – two defenders, two midfielders, two forwards, one goalie, and a utility player. A goal counts for 10 points and an assist for 6 points amidst other events. Your total points you accrue depend on the real-life performances of the players in your team.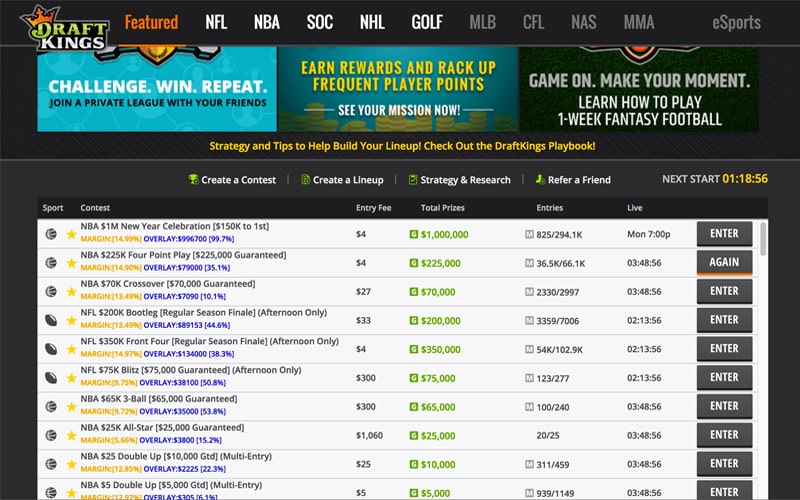 Available Contests at NJ DraftKings
Guaranteed Prize Pool (GPP): It is also referred to as Tournaments, arguably the most popular type of contests at fantasy betting sites in New Jersey. A tournament has an unlimited number of entries and a prize pool that can reach very juicy amounts depending on the total entries. There are many cheap tournaments with huge payouts, and so you can find a great option with a little research.
Leagues: Leagues are also quite popular and follow the same principles as tournaments. They differ from tournaments in that they have a predetermined number of entries and a predetermined prize pool.
50/50 or Double-Up: They are both similar contests in that almost half, or exactly half of the playing pool, will double their money. Once your total score beats more than half of the total players, you get to double your entry fee.
Head-to-Head: As the name implies, this is one player going against another. If you are not very experienced, this is not the best place to start. You can create your H2H contest or buy-in to an existing one, and there is a little technicality to this – beat one player, and you win.
Qualifiers / Satellites: These are feeder tournaments with smaller buy-ins that qualify you to participate in other more expensive events with more massive payouts that you might not have been able to afford.
Multipliers: These contests follow the same principles as the Double-ups, and you also have to best a larger number of the players you are competing against per day. A specific percentage of the top scorers will earn multiples of their entry fees – 3x, 5x, etc.
FreeRoll: From the name, a freeroll is a contest that costs nothing to participate in, but which pays out prizes to players at the end.
Beginner: DraftKings aims to allow new players to get familiar with the game. Thie first 50 games are played against beginners like them with additional perks to get them up and running.
Step Tournaments: These contests are a modified satellite type and are also quite popular on DraftKings. Players in pole positions can either win a free pass to a more expensive tournament or free access to the next step.
NJ DraftKings Software
The online fantasy betting platform has taken to current trends and developed a unique platform for mobile users across Android and iOS alongside their exquisite web-based platform. Swedish sports betting technology firm – Kambi  Group is DraftKings' software provider, although the relationship between the two is touted to end soon. The platform can be accessed via two versions:
Desktop Version – The desktop version is 100 percent browser-based, available to laptop users (both PCs and Apple laptops), and is also optimized for mobile devices. It runs smoothly on browsers like Chrome and has filter options that make website navigation more comfortable. It is arguably the best online sportsbook for DFS bets in New Jersey.
Mobile Version – The New Jersey DraftKings DFS app is just as good as the website. The app is available for both iOS and  Android users and is available for download at the Apple Store and on the DraftKings website. The lobby is just as extensive on mobile, and you can edit your selected team directly from your phone. Players can also make deposits and withdrawals via the app. What's not to love about it?
Deposit and Withdrawal Options on DraftKings in New Jersey
The whole fantasy sports betting process begins with making a deposit, and NJ DraftKings has an efficient list of deposit and withdrawal options that includes PayPal. Deposit processing times are generally instant, although withdrawals take 2 to 7 days following confirmation. Whenever NJ bettors withdraw their earnings, DraftKings first credits your last deposit's exact amount back to the account or card you made the deposit. The deposit limit is between $5 to $2,000, but players that want to go beyond the limit can send a mail to DraftKings' support with an ID and a picture of your card.
Credit Cards – Visa or Mastercard are the most common credit cards used, although American Express is another less popular option. The deposit can easily be made from the deposit button at the top of the page. The minimum deposit amount is $5, and the deposit should appear in your account almost instantly.
Paypal – Paypal is arguably the most popular online platform for financial transactions worldwide. Deposit processing time is almost instant. Its currency conversion feature makes it possible to transact in more than just the US Dollar.
Overall, the withdrawal and deposit processes though limited, function efficiently and smoothly. Deposit times are instant, and withdrawals are processed promptly.
Customer Support Options at NJ DraftKings
DraftKings in New Jersey has impressive customer support, with an extensive FAQ section on their website and an e-mail ([email protected]) support team on standby. There is also a live chat option available on both weekdays and weekends via the app and website.
Conclusion
We have covered the significant aspects of daily fantasy sports betting at DraftKings in New Jersey, and all you need to know to start winning big. It's essential to understand what each fantasy betting website charges as Rake on each transaction, and DraftKings has a pretty good rake. FanDuel is their closest competitor in New Jersey, but DraftKings has just nicked ahead with its more extensive markets. You will undoubtedly have a good time playing on the online platform.
Do you wonder where to find more necessary information on other Daily fantasy sportsbooks? Check our reviews:
FAQs
Is DraftKings legal in New Jersey?

Yes, it is.
Is there an app for DraftKings' DFS site?

Yes, mobile users can download the app on iOS and Android via the Apple store and DraftKings website.
Can I play for free on DraftKings in New Jersey?

Yes, there are free games you can try out at the betting site.
How can I withdraw my winnings from DraftKings in New Jersey?

Paypal and Credit card options are available for making withdrawals at DraftKings.
Written by: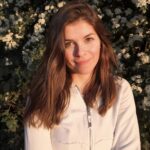 Aria is a hard-working writer and expert in the sports betting industry. She is passionate about helping others make informed decisions about where to bet, and believes that honest reviews and credible information are essential for success.