Published: Oct 3, 2022
Updated: Nov 9, 2022
Legal sports betting in NJ started back in 2018, and it has now become one of the most thriving markets in the country. The state of New Jersey allows legal sportsbooks to exist at both racetracks and casinos, along with mobile apps and online websites. And, NJ EPL betting is one of the popular sports to bet on for soccer fans. After all, EPL is one of the top soccer leagues in the world with every match promising an amazing display of skills and sportsmanship. If you are a fan of EPL, then you can also try your hand at New Jersey EPL betting. Here you will get to know all that you need to about EPL betting right from tips, suitable websites, types of bets, and more.  
While there is no denying that EPL betting is fun and exciting, it can also be profitable for you if you choose the right betting website. There are so many New Jersey online sports betting sites that picking one seems like a pretty difficult task. However, it's not that hard to choose a website once you know the things that you should consider while making the choice. A trustworthy betting site would be licensed and regulated under government laws. Moreover, it would give you multiple options to bet, lucrative loyalty programs and bonuses, absolute data security, and ease of paying and receiving money. So, before moving ahead with how to bet on the EPL, let's take a look at the best websites to bet.
Best Sportsbook to Bet on EPL!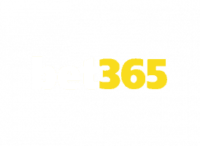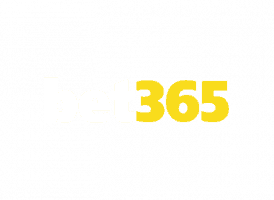 Bet365 NJ
You can watch over 100,000 games live every year
Receive $200 in free bet credits when you place a wager of $1 or more
A sports betting app that responds quickly


Draftkings Sportsbook NJ
Easy Deposit Methods
3-Point Check Verified
Legal, licensed & safe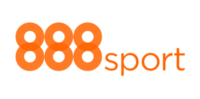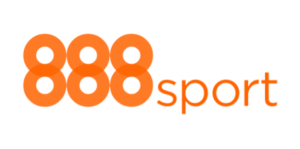 888 Sports NJ
$10 free bet
Elite VIP Club
Fast payout methods
The Best Websites to Bet on EPL in New Jersey
Here are the top eight websites for English Premier League Betting in NJ. Let's take a look at what each one of them has to offer for you.
DraftKings
DraftKings has one of the most popular EPL betting apps and websites that you can rely on. DraftKings sportsbook matches your first bet by $1,000. This credit bet of yours will be up for grabs for thirty days before expiring. You will get the credit back on losing, so there's no risk on placing your first bet. Also, you can claim crown bonuses for completing weekly tasks.
FanDuel
You will love FanDuel if you want to bet on individual EPL games in NJ. Once you become a part of the FanDuel Players Club, you can earn special rewards each month based on the FanDuel Points you earn by betting.
PointsBet
Another really cool site for New Jersey EPL betting, PointsBet has a tiered scale of Loyalty Bonus with the chance to win major rewards. So, you get a bonus of $200, $100, $50 on placing twenty, ten, and five bets respectively on the website. PointsBet is also pretty regular about offering bonuses and promo codes.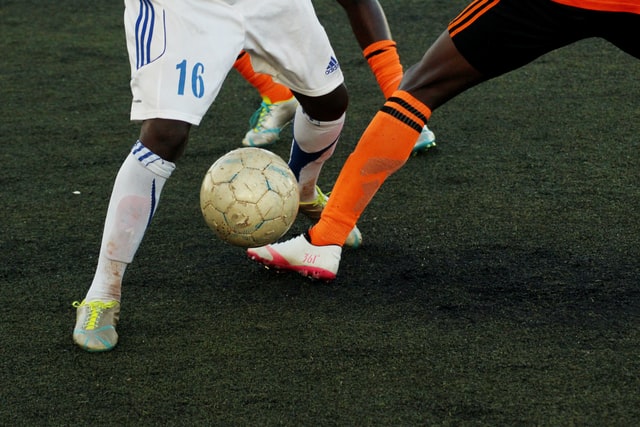 SugarHouse
SugarHouse is a great choice if you want a site that offers both online casino and sportsbook. It has some really great offers, like the iRush rewards, daily free EPL bets of $5, and first bet bonuses. Try your hand today, and see for yourself!
Caesars
Like SugarHouse, you can access online casinos and sportsbooks through the same account at Caesars. Also, don't forget to keep an eye out on the Instagram page of the site to grab exciting bonuses before they expire.
MGM Sportsbook
The fifth entry on the list of reliable sites for soccer betting in New Jersey is MGM Sportsbook. MGM gives you a hundred percent deposit match of up to $500, once you deposit $25 within a week of opening your account. The iRewards loyalty program of the website is yet to be opened for New Jersey EPL betting.
Golden Nugget
The Golden Nugget truly lives up to its name when it comes to bringing amazing promos and bonuses to you. The offers start rolling with your first bet on the website, with a $100 risk-free betting opportunity on sign up. To top it off, live betting is available across a number of markets.
William Hill
William Hill does not have a VIP program like most of the other betting sites, but it makes up for it by offering regular bonuses and promos. You get free bets, money back rewards, and special odds, along with other promotional offers to keep things interesting.
Essentials for EPL Betting NJ

These Sportsbooks have a fairly simple way of depositing and withdrawing money. You will have to use the same ID proofs for withdrawing money that you had used for signing up. After all, the Sportsbooks also need proof that fraudsters aren't trying to play tricks on them. You can withdraw your money, after specifying the amount you need through wallets or bank transfers. Remember that you won't be allowed to withdraw all your money at once until bonus rollovers are cleared out by you. The aforementioned sportsbooks each have their physical locations across New Jersey. It naturally raises the question: are their online sportsbooks truly better than the physical sportsbooks? Truth be told, there are flip sides to both.
All the sportsbooks mentioned above are so popular in the state that you will have to wait in long queues at their physical sportsbooks to place your bets. Besides, your preferred sportsbook might be located pretty far from your home to conveniently reach there for every game. On the other hand, though you get the comfort of placing the bets as per your convenience from the real money betting sites in New Jersey, you miss out on the actual excitement of the game, and get no opportunity to learn from others in developing a betting strategy.
Types of Bets to Wager on EPL
There are all kinds of bets that the sports fans can wager on. Given below are the most popular ones among these:
Moneyline: Moneyline is the simplest EPL bet that you can wager. In this case, the wager is placed on the team for winning. It doesn't matter how your chosen team wins, as long as they are the winners at the end of the match. However, it's challenging to win Moneyline bets because you're placing all your bets on one result.
Point Spread: With point spread, you won't be betting on a team to win. In fact, your bet will be on a team that covers the spread. The favorite team has to win by a particular number of points for your bet to be successful, and the least favored team has to lose by less than that number of points for a bet to be successful. It raises your chances of winning much more than the moneyline bets.

Totals: Along with the spreads, the books also set a total betting for every event. This number shows how many combined points are predicted to be scored during the match. In New Jersey EPL betting, you can select a number that is over or under this chosen number by the books. This is why, totals betting is also called over/under betting.
Props: Props stand for proposition betting, and the bookmakers love them as much as the bettors. Mostly the casual bettors like to use props betting, which is also why the sportsbooks keep these kinds of wagers. Your bets are mainly based on simple yes or no questions, such as 'which team will get the first score?' 'Will there be a touchdown in the first score?' or 'Will we get to see overtime?'
Futures: Betting on EPL online in New Jersey does not stop after the league is completed and the final whistle is blown. You can place a futures bet within twenty-four hours of the final whistle, predicting who will win EPL next year. NJ Wager on EPL futures markets can also be placed on major players for the upcoming season, such as the best player of the year or the best goalkeeper.
Asian Handicap: The handicap bet is useful in weighing the outcome of the matches in favor of any one of the teams. The draws become null and void through a returned stake or an impossibility. Another method of handicap betting is also used, where you can bet on quarter or half goals, like Manchester City minus 1.5 goals. Since there are no half goals in the games, the bet will get settled either one way or another.
Live Betting: There are live odds in all the matches of such major sports leagues, which remain attached to multiple markets. Any reputed sportsbook will have numerous in-play market options, such as 'last goal scorer' or 'next goal scorer.' Most sportsbooks have particular matches where the bettors can place bets that are unique to that specific sportsbook.
EPL and Other European Leagues to Bet in New Jersey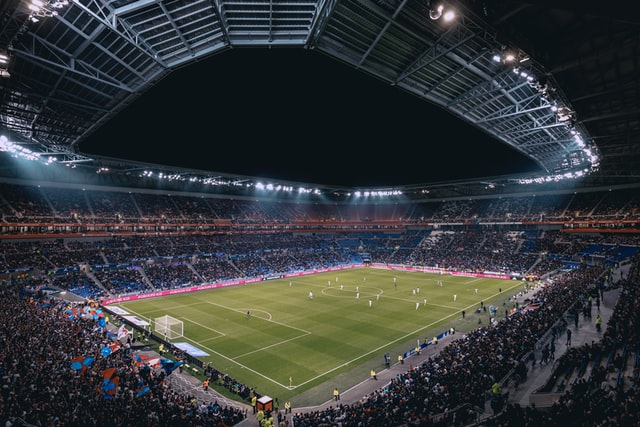 Though EPL is among the most popular tournaments to bet on, New Jersey EPL betting is not the only European League that you should stick to. If you are stepping into the electrifying arena of sports betting, you need to look beyond EPL to maximize your earnings. So, here is your guide on the biggest EPL bets, along with other top European Leagues.
The Biggest EPL Betting
Every year in August, twenty teams battle it out across thirty-eight matches to bring home the prestigious EPL trophy. It's a sporting event par excellence, which also makes it the favorite of the bettors. EPL betting is the biggest at the beginning of the game, and then, after the end of the league for the next season. You can either place your bet on the lines before the game, the opening line, and at times, in between. There are three best times for wagering in EPL, i.e. right after the lines get released, in-game betting, and minutes before the game.
Champions League Betting
The Champions League is the competition among the elite clubs of Europe. Real Madrid has been the most successful team in the history of the League by winning the trophy thirteen times. It's closely followed by AC Milan, who have secured seven Champions League wins. You place all kinds of bets in the Champions League, but the most popular ones are the betting on the favorites and the betting on the number of goals. Even outright and accumulator betting is pretty popular in this league.
Bundesliga
The Bundesliga of Germany has received international prominence to become one of the most favorite soccer tournaments of the fans. It is also the third richest league in the world, behind the EPL and La Liga. Eighteen clubs battled it out in this league, with the most number of wins being secured by Bayern Munich. You can place all kinds of popular bets on the Bundesliga matches, such as over/under betting, Asian handicap, moneyline, and points spread. The choice depends on your convenience and knowledge of the game.
La Liga
La Liga is one of the top leagues in the New Jersey mobile sports betting markets. It's Spanish football at its best that has come to be defined by the clash of two football titans: Barcelona and Real Madrid. While the former has won 24 La Liga titles, the latter is still ahead with 32 titles. So, whom are you placing your bets for the upcoming season? If you play it smart at the La Liga betting you have a chance to win big. Follow the game closely, and understand the popular betting types in the tournament before taking your chances.
Betting Tips to Bet on EPL in New Jersey

New Jersey EPL betting is pretty straightforward. A wide range of betting odds are offered by the bookmakers for the top flight of England, where punters can tailor the bets that suit them. The most popular bet is the one placed on the EPL winner, but there are plenty of other options that you can consider. The names and details of the top NJ sports betting apps have already been mentioned before. You will find betting tips for particular matches on all the top sportsbooks mentioned above. Their tips regarding the league and match favorites, and other odds are pretty trustworthy. You should definitely go with your guts, but also consider the suggestions of the NJ retail sportsbook. There are certain things that you should never do if you want to win at EPL betting. Do not limit yourself to one site, and explore your options to increase your chances of winning big. It is also important to make sure that you don't get too greedy, and start betting without considering the rewards and odds in your favor.
Coronavirus Impact on EPL Betting in NJ
Reports suggest that online sports betting revenues in New Jersey can fall by fourteen percent per year due to the impact of the coronavirus. The online sports betting remained at $312 million in 2019, and this year, it is going to come down to $255 million. The betting season for EPL will start in September 2022, and things can improve from then onward if the season is not pushed back. Front-office executives and coaches predict that EPL might be pushed back this season because of the pandemic. Besides, the players have not received enough training due to the ongoing situation to join their training camps. Thus, betting on EPL remains uncertain this year because of the coronavirus pandemic.
Stars and Underdogs of The 2022 EPL
The EPL fans should keep an eye out for the upcoming season, even if it is pushed back a few months because of the pandemic. The teams will be raring to go, and every match is going to be as epic as ever. So, are you wondering which team should you bet on for EPL season 2022? Though no one can say that for sure, several predictions have been doing the rounds for the stars and underdogs of the EPL season 2022. Going by the previous records, Manchester City and Liverpool seem to be the stars of this season. Manchester City won back-to-back titles in the last season after acing past Liverpool by one point. The fans are eager to see whether they can make it three at a go in this year's campaign. In terms of underdogs, the strongest contender to surprise the fans is Tottenham, which finished twenty-seven points behind Manchester City in the last season. It's true that they are yet to find a consistent footing in the competition, but it will be hard to stop them once they find their momentum.
Conclusion
So, that's all you need to know to try your hands at New Jersey EPL betting. It is time to take a look at the sportsbooks and pick the ones that you believe will serve your needs the best. The EPL season is just around the corner, and until the mega league starts, you have enough time to get yourself ready for online betting. Gear up and start exploring the world of online football betting today.
Frequently Asked Questions
Is it legal to bet on EPL online in New Jersey?

Yes, online betting on EPL is legal in New Jersey. The New Jersey sports betting law has provisions for mobile and online betting anywhere within the borders of the state. The Division of Gaming Enforcement has made sports betting legal in the state.
What is the difference between soccer and European football?

European and American football is different only by definition. The European football is called soccer, in which you kick the ball and you are not allowed to use your hands at all. However, in American football, the game mostly resembles rugby and the players use their hands for controlling the ball. By definition, eleven players are on the field in case of football.
How does over/under work in EPL betting?

The over/under betting is the one where the sportsbook predicts the numbers for the statistics in a particular game (generally the total scores of the two teams). The bettors wager that the final number will either be lower or higher than this predicted number. It is a popular form of betting in the EPL.
Can I bet on EPL with a mobile app in NJ?

The top sportsbooks in New Jersey have their app for iOS and Android that you can use to place bets. You can legally bet on the English Premier League using a mobile app in the state. However, the New Jersey based sportsbooks might allow only the residents of the state to bet on their apps.
What is the best team to bet on in EPL?

Usually, the top-four odds in EPL is City and Liverpool joining Chelsea and United favorites. It's hard to point out a particular team as the best one to bet on in the tournament. You will have to keep an eye out on the statistics, and consider their recent track record to come to a decision. The tips given on the sportsbooks' websites can be your guide in this regard.
Written by: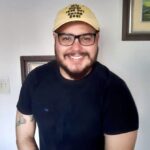 Andy is a skilled recreational gambler for more than 11 years. His primary focus is on the regulated US online casino and poker markets. Editor-In-Chief at Luckynj.com.