Fanamana DFS - Bonus Code for May 2023
Published: Apr 3, 2023
Updated: May 3, 2023
$100 freeroll
Pros
+

Ask your friend to join with your referral link through the Fanamana app and get a private $100 freeroll for every friend that joins.
+

Easy sing up procedure - provide your phone number and get a link to download the app.
Cons
⨯

Offers less sports options, than other betting DFS platforms.
Screenshots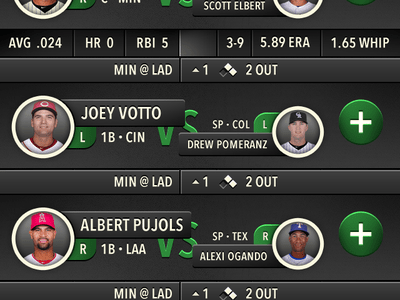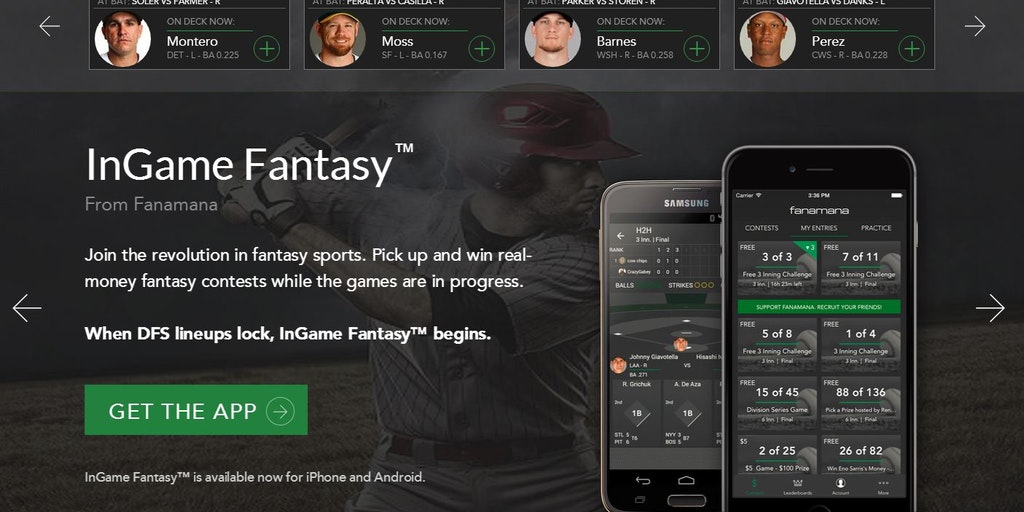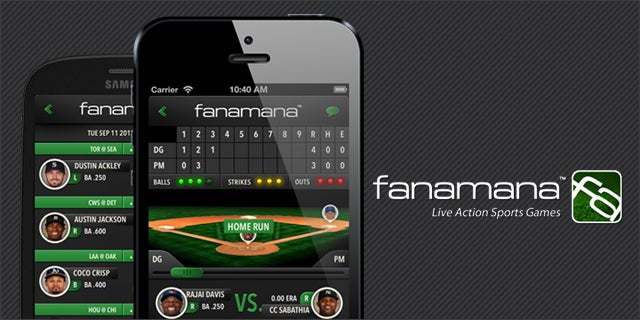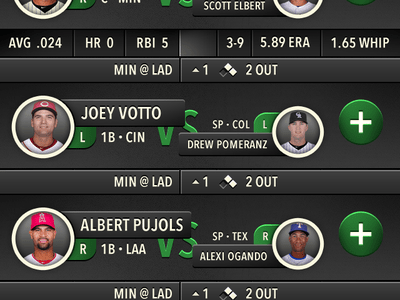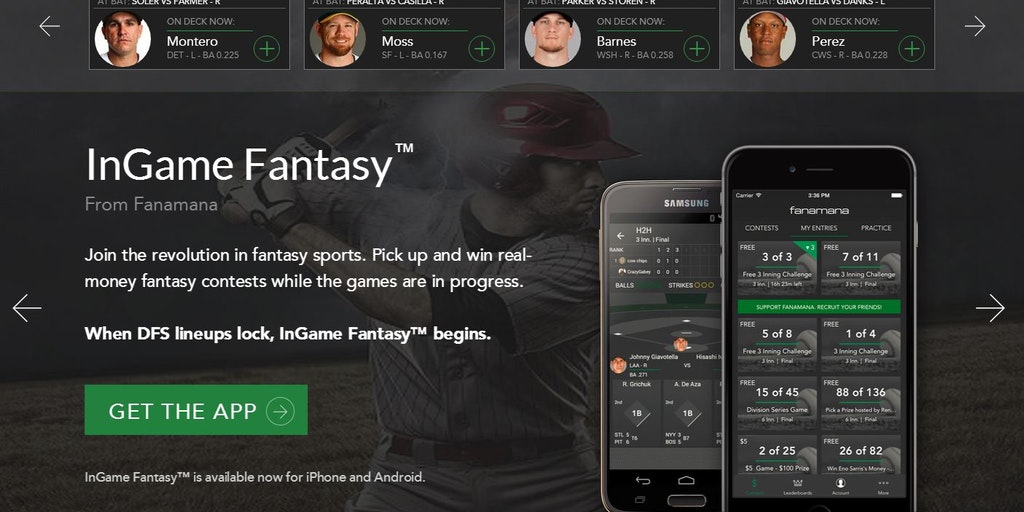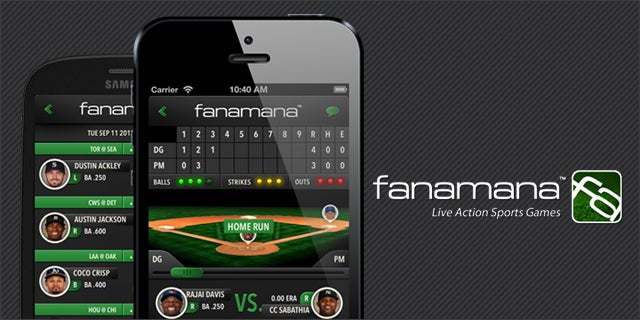 Daily fantasy sports are becoming highly popular in the market. It is a type of social game that is highly famous in the US betting market. Players are able to stay connected with their favorite games and create their own fantasy team. There are plenty of live fantasy game providers in the market that have been catering to the requirements of its customers. New Jersey is undoubtedly the home to sports fanatics that gives ample opportunities for better to wager on different sports. Daily fantasy sports betting in New Jersey was taken to another level with one such DFS software provider, i.e., Fanamana.
Fanamana is a mobile game development company that creates NJ online sportsbooks for DFS bets. The main focus is on the DFS sites that have been fulfilling the US betting needs. The team of 3Advance is the backbone of the entire project, including web architecture and mobile apps. Fanamana was founded in 2013 by Darren Gibney and Paul Murphy, the 3Advance partners. This is a result of the team's obsession with baseball and the thought of a fantasy sports game.
NJ Fanamana app and desktop version were developed with the sole aim of turning their passion for sports and technology into a gaming reality. It is an in-game fantasy site developer where you can bet on live games. Fanamana is also responsible for the development of New Jersey's top DFS betting sites. In this NJ Fanamana review, we will get to know the nitty-gritty of this InGame Fantasy site developer and how you can make the most of it.
Factors to Consider While Choosing a DFS Site in NJ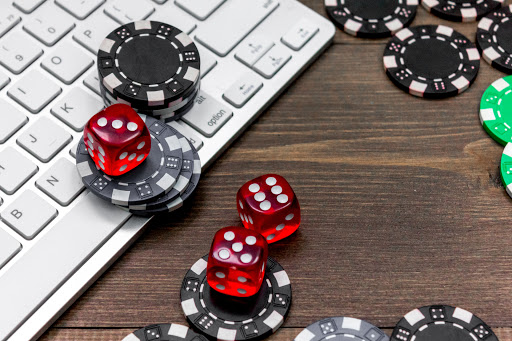 There are plenty of platforms for daily fantasy sports betting in New Jersey, and choosing an ideal one becomes important. That's when you need to understand the right ingredients that make a DFS site efficient and worth your time and money. The first thing that you need to look at in a daily fantasy sports site is its software developer and the available license. It says a lot about the concerned site and gives a fair idea about its credibility. Next, you need to ensure that the site provides you with ample bonuses and promotions.
For instance, the New Jersey Fanamana bonus. You cannot compromise on the features that can enhance your gaming experience. Having a bonus code or promo code will certainly leverage your skills and reward you magnanimously. Don't forget to look for loyalty programs as well. When you are trusting a DFS site, make sure that it offers a wide range of sports to bet on, like MLB and NFL seasons. It should be offering all the prominent sports leagues and tournaments in the state of New Jersey. Whether it is season-long fantasy or a tournament special, you must ensure that the site has secured and convenient banking methods that will support your preference. A majority of New Jersey Top DFS Betting sites have efficient payment options for both deposits and withdrawals, including wire transfers, eWallets, payment gateways, etc.
How to Play on New Jersey Top DFS Betting Sites?
There's no doubt in asserting that DFS betting sites are rapidly increasing, and players are showing interest. So, it is highly important to learn how to play on DFS sites to increase your winning chances, better late than never. Here are a few basics when you decide to play on sites for daily fantasy betting in New Jersey-
Choose the Site: The first step is to choose the DFS site of your choice. When you are selecting, make sure to consider the above-mentioned deciding factors; you would not want to invest in a less reputed and credible site. Register yourself on the site and avail of the bonus (if any).
Select the Game: Now, you need to choose sports tournaments or leagues you wish to wager on. From MLB to NFL season, you can find a range of tournaments from different sport. Visit the official website of the DFS platform and check how many sports tournaments they are open for betting.
Type of Contest: Now is the most crucial decision you need to make; choosing the typing contest. It is the basic layout of a DFS site; they offer different contests on various sports leagues like guaranteed prize pools, leagues, double up, 50/50, head-to-head, and so on. There are salary cap-based contests as well wherein you compete for a better and bigger salary cap.
Draft the Team: The most interesting part of a DFS site is drafting the team. Each player drafts the team according to the players' statistics. It is a crucial step as you need to make a wise decision. You need to create a fantasy team under the salary cap set by the site.
Scoreboard: The points you score depends upon the performance of the players in your team. So make sure you pick a team with magnificent players to compile points.
The more the players' score, the more you win. That's how the whole DFS reward system works.
New Jersey Fanamana DFS Bonuses and Promotions in New Jersey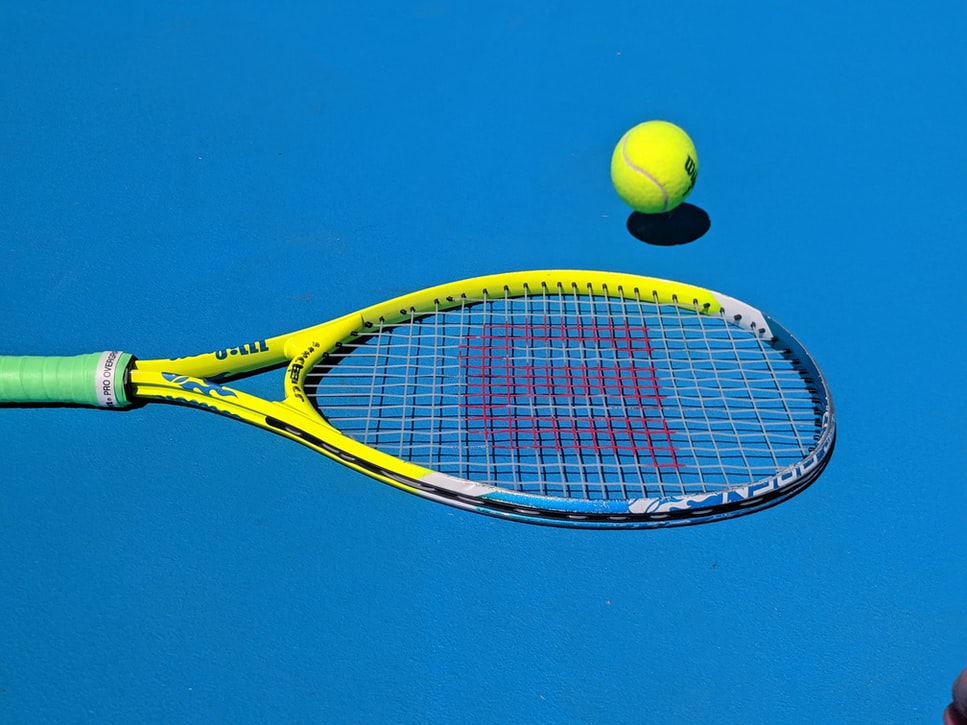 Fanamana is quite particular about what it offers to its players. Being the leader in NJ online sportsbook for DFS bets doesn't come easy for the InGame Fantasy. They have introduced plenty of offers to the players, including welcome bonuses and referral offers. There are no sign-up bonuses for the players, but the site offers progressive jackpots during the tournaments. When players sign up to the site, the progressive jackpots will start till the winner is announced in the match.
The referral promotion is quite straightforward. When you refer a friend to the NJ Fanamana app, you will be given $100 freeroll. Additionally, you will get a $5 prize pool for every new sign up. Use the Fanamana promo code to avail the referral offer. All new sign-ups must verify their identity through your referral code in order for you to avail of the offer. It is important to choose your league or tournament wisely to maximize your game. InGame Fantasy is particularly focused on the NFL season, so you have better opportunities for availing rewards there.
Major Sports Leagues Available at Fanamana DFS Betting in NJ
The core idea of DFS sites is to provide you with an unaltered experience of sport swaggering. Fanamana has introduced the first live game DFS betting app, InGame Fantasy that took the experience to a greater level. It proudly boasts the first live fantasy app for NFL season, but it has other sports as well, including MLB, golf, and F1. During the MLB and NFL season, you can bet live on the players according to their current performance. You will get live Fanamana odds in New Jersey to make a well-informed decision on the deck. It is anticipated that the site will open its doors for other major sports leagues to strengthen its reach to the global customers. Meanwhile, you can experience high-end MLB and NFL season betting.
Types of DFS Contests in New Jersey to Know About
To play with the best DFS sites, it is important to know about the DFS contests. These contests are the players' opportunities to make the most of the site and use their skills to win big. You need to choose the content according to your skills and the payout structure of the available contest. Here is the list of the best DFS contests among which you can select the suitable one for yourself.
Guaranteed Prize Pools: Known for the highest payouts with a lower floor, guaranteed prize pools are also known as the tournaments. Only the experienced and skilled players have the probability of winning in this contest. It follows a tiered payout structure where there are two possibilities, either you can win big or go home empty-handed. The tired payout structure pays high to top-scoring players and low to the lowest scoring ones. It has multiple entries, as these are played by the DFS veterans who know how to turn the tables. GPP s have larger contests and welcome more entries than any other contests.
Leagues and Tournaments: These are the contests where a minimum of three and a maximum of a thousand players can join. Both are quite similar; the only difference is that tournaments will not have a salary cap that can mount up the prize pool to a greater extent. Leagues have a limited number of entries and a fixed prize pool. League size can vary between 10 to 2350. Tournaments are much easier and rewarding to play as there are no restrictions on the salary cap, so you can expect a greater prize pool here.
50/50:  It is a type of contest that witnesses multiple entries, and only players who manage to come under the top 50% on the entries will win the money. Entrants who have scored in the top 50% will win the given prize pool's equal share. The bottom 50% will have to leave empty-handed. There is lesser competition in the 50/50 as there is no point in coming in the first place because the prize will be shared equally to all the top 50% entrants. It is important to go in the top 50% of entrants with the highest score or lose tremendously. Those who are seasonally experienced in DFS wagering must take a chance in this type of contest.
Double Up or Head to Head: It is quite similar to the 50/50; instead of multiple entries, there are only two entrants. The player with the highest score, in the end, will win, and the opponent will lose. 100% of the prize pool will be given to the winner. It is also called the double up contests as the winning entrant will be able to double up the prize amount. Like the guaranteed prize pools, head-to-head is also meant for the highly experienced, confident about their skills, and trust their instincts more than anything.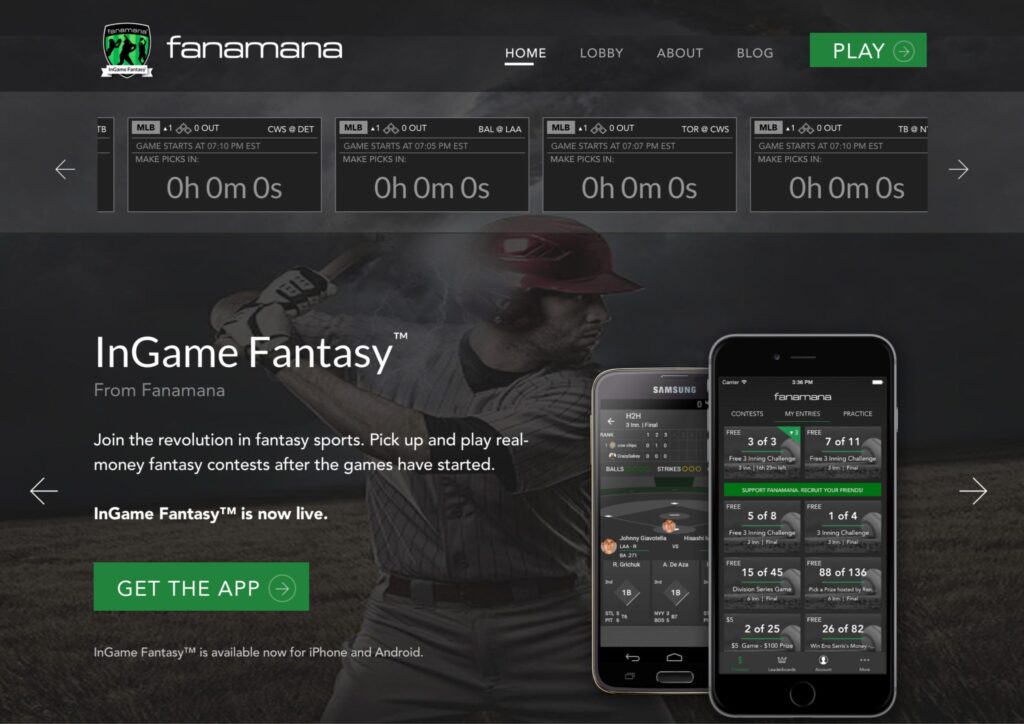 All You Need to Know About NJ Fanamana NJ App
The InGame Fantasy app is up for download in both desktop and mobile versions. Fanamana Android app and iOS app can be availed through the site or from the operating systems' respective application stores. The reason the InGame Fantasy app got famous is its user-friendliness. Right from easy navigation to a smooth interface, the NJ Fanamana App has got everything that you have been looking for in a DFS app. The app supports both operating systems, including PC, laptops, tablets, smartphones, iPads, iPhones, etc. You can visit Fanamana directly to get the download link for app download. It is the easiest way to download the app through legit means. Both iOS and Android apps' download links are available on the site.
Banking Methods That Makes Fanamana a Convenient Option
When you decide to enter any DFS betting site, it is highly essential to ascertain its banking methods and ensure that it is optimally safe and secured. NJ Fanamana's review would not be complete without talking about the deposits and withdrawal methods. Here are the banking methods used by Fanamana that are SSL encrypted, as there is no third party involved in the transaction process.
Visa/MasterCard: Those who are willing to make payments through their debit/credit cards can use this method.
PayPal: eWallets have become a highly popular mode of payment on online wagering sites, and PayPal is by far the most famous option.
Skrill: Skrill is yet another mobile payment wallet through which you can make the payment instantly.
PaySafeCard: It is a prepaid card that you need to load with the fund and later use it for making deposits on the DFS sites.
Neteller: Making direct transfers is still in trend, and people exercise this method for safer payment.
Bitcoin: Cryptocurrencies have started making their appearance in the DFS payment methods, and Bitcoin is undoubtedly the first to help.
PaynearMe: These are the ePayment kiosks where you can make the deposits for your DFS betting.
The withdrawal times vary according to your DFS contest. For instance, guaranteed prize pools might take longer to reflect in your account, but you can instantly avail of other rewards.
Robust Customer Support Strengthening the NJ Fanamana App
When Fanamana created its DFS site, it primarily focused on efficient customer support. The company considers customers as its real assets, and that's why they have offered round the clock customer support that includes live chatting, email support. Follow the social media handles of the NJ Fanamana app to instantly get in touch with the representatives. The customer support team will always try to resolve your query in the best possible way.
Conclusion
Daily fantasy sports betting in New Jersey is continuously increasing, which calls for efficient DFS sites. Fanamana, by all means, is the right fit with its capabilities. It has the first live InGame Fantasy app that lets you bet on the live match. Since the pandemic hit the global industry and started affecting the major sports league in New Jersey, the DFS market also faced a setback. Hopefully, by the end of the year, we can expect some MLB and NFL season actions that will be backed by the DFS betting. In terms of popularity, Fanamana has bagged excellent reputation and credibility over the years. It is still rated among the top-rated DFS betting site in the country. Whether it is promotions, banking methods, or the customer's support, Fanamana has made sure that the customers always get beyond their expectations.
Do you wonder where to find more necessary information on other Daily fantasy sportsbooks in New Jersey? Check our reviews:
Frequently Asked Questions
Is Fanamana legal in the US?

Yes, being a daily fantasy sports site that offers in-game betting, Fanamana is legal in the country. You just need to be 21 years or older in order to make yourself eligible for the site.
Who owns Fanamana?

Paul Murphy is the DFS site owner, which was co-founded by him, along with Darren Gibney.
Is there any app for the Fanamana site?

InGame Fantasy is an efficient app for Fanamana that is available for both iOS and Android users. It is also the first live DFS betting site in New Jersey for NFL season.
Can I have two accounts on Fanamana?

All the registrations on the site are done through KYC verification. So, no, you cannot possess two accounts because it will be breaching the security protocols.
Can I play free on Fanamana?

There are some free contests that you can play on Fanamana. Also, you can avail bonus like referral points to play free. You can visit Fanamana directly in NJ to know more.
Written by: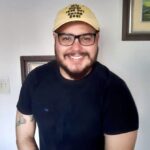 Andy is a skilled recreational gambler for more than 11 years. His primary focus is on the regulated US online casino and poker markets. Editor-In-Chief at Luckynj.com.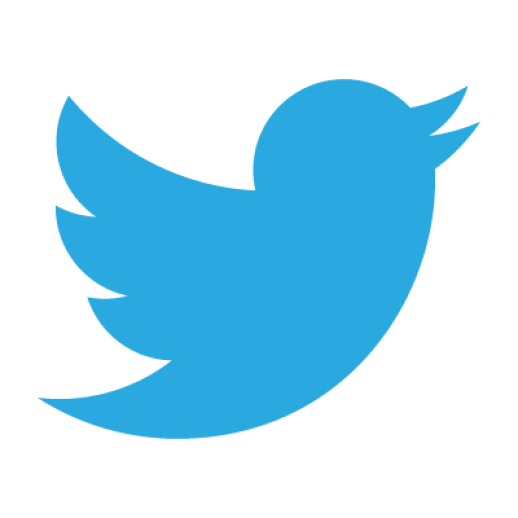 Best DFS to Play in New Jersey


Boom Fantasy DFS
A generous welcome deposit bonus for newc players
Jackpot games
Predictions contests - "Streaks"


FantasyDraft DFS
FREE $50 NFL contest entry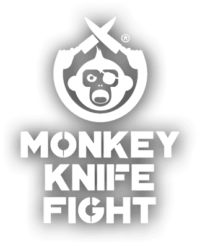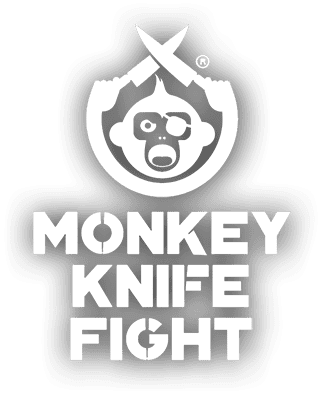 Monkey Knife Fight DFS
Multiple scoring versions available
Exclusive promo codes
Reward program known as MKF Dollars