FantasyDraft Daily Fantasy in New Jersey: Review
Published: Sep 1, 2022
Updated: Sep 2, 2022
FREE $50 NFL contest entry
Pros
+

As a special welcome, FantasyDraft players get a FREE $50 NFL Contest Entry when they make a deposit of $10 or more.
+

Every week players get 10% cashback of any loses refunded back to their accounts automatically.
+

By bringing your friends as players to FantasyDraft, you get 20$ as a referal bonus.
Screenshots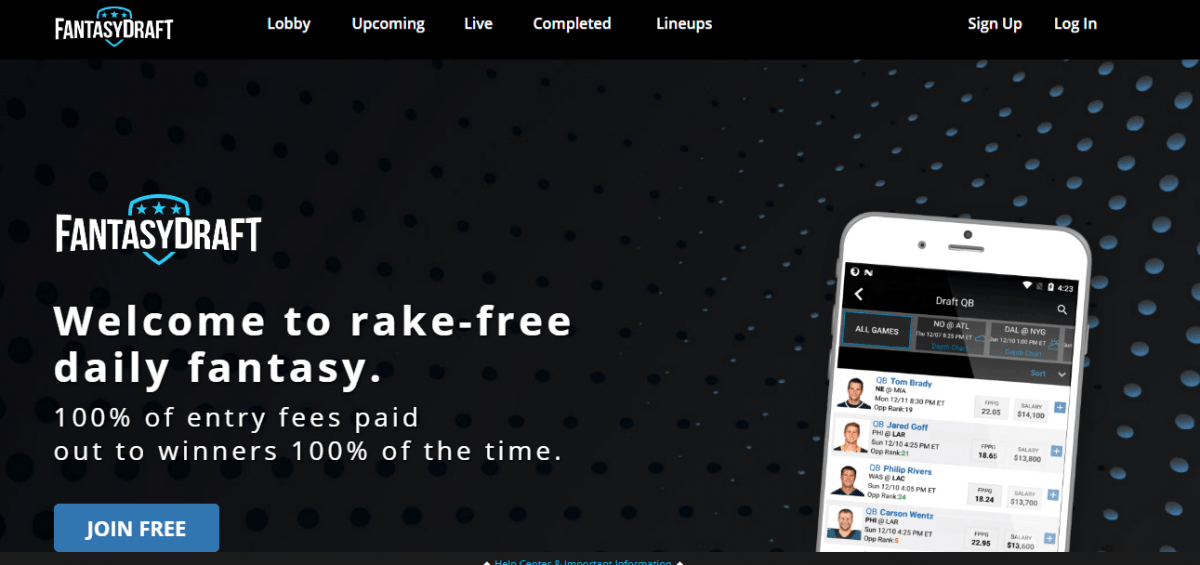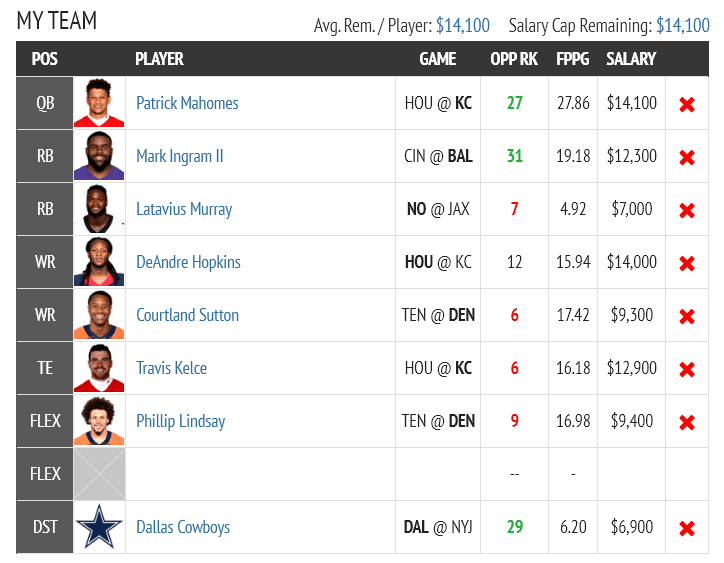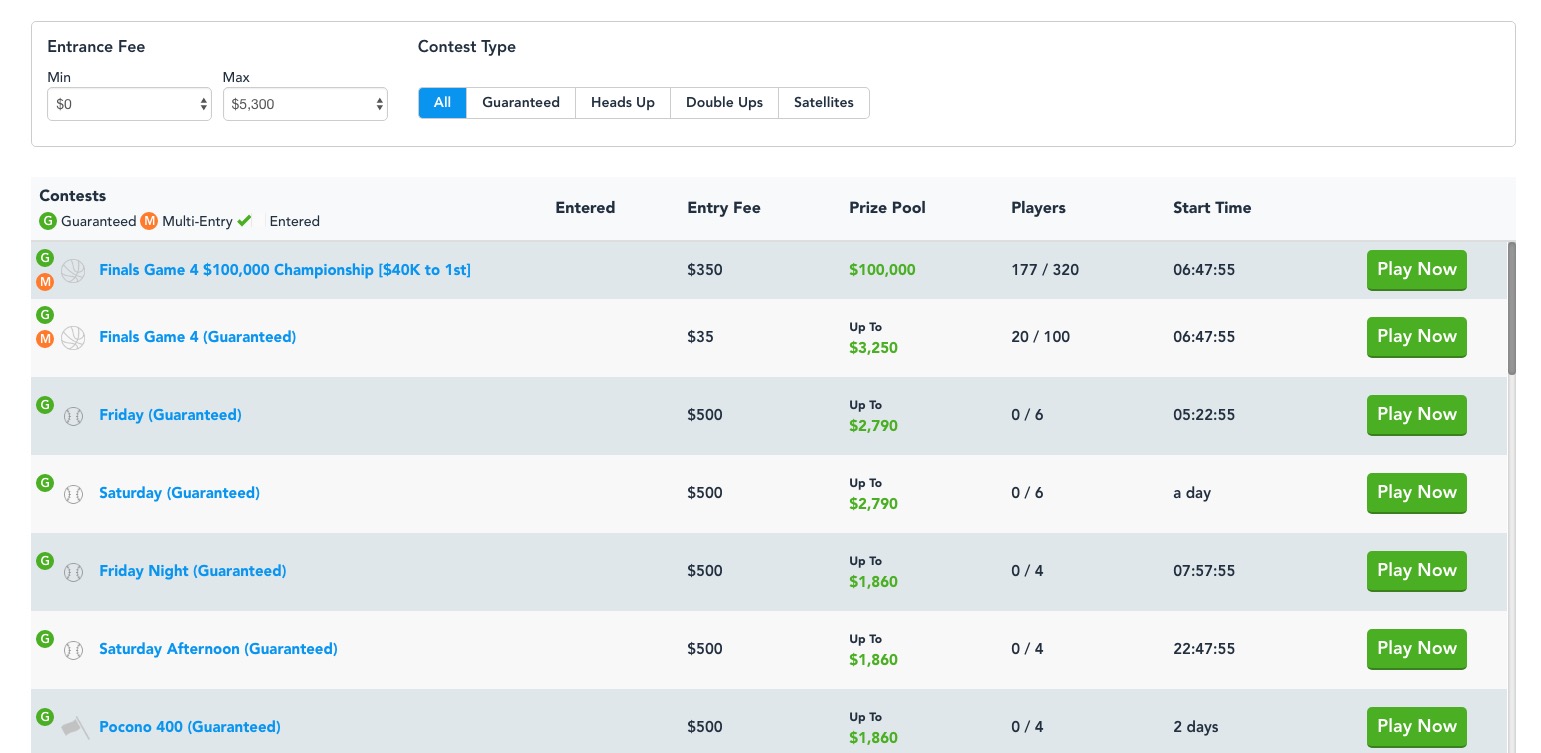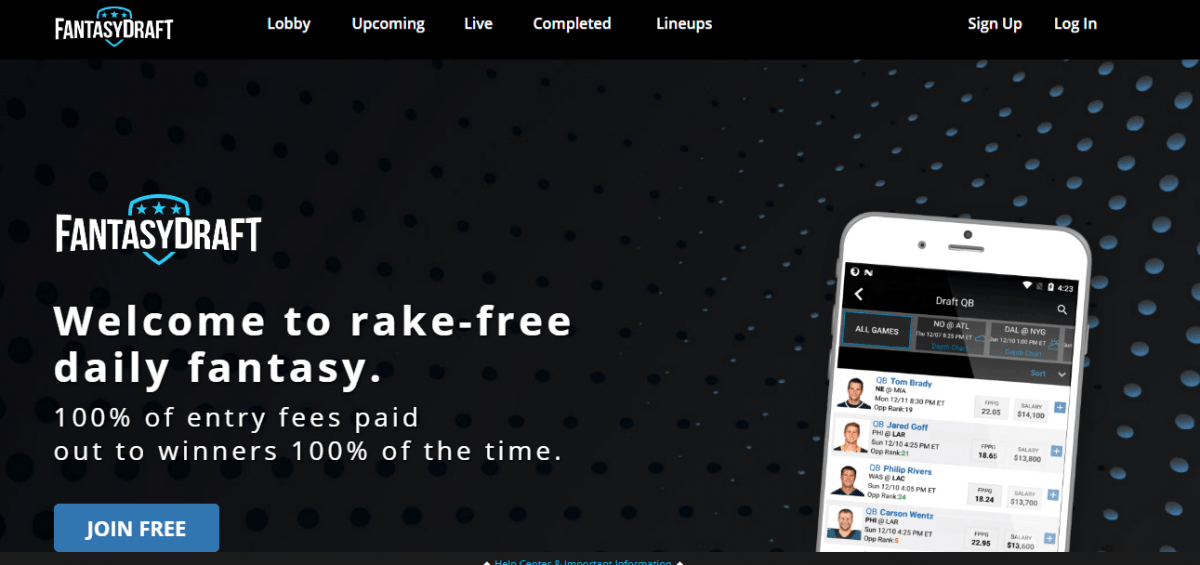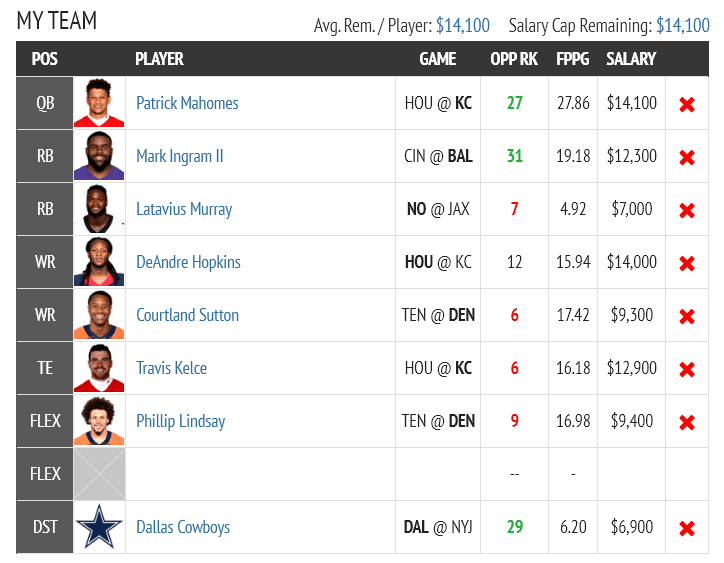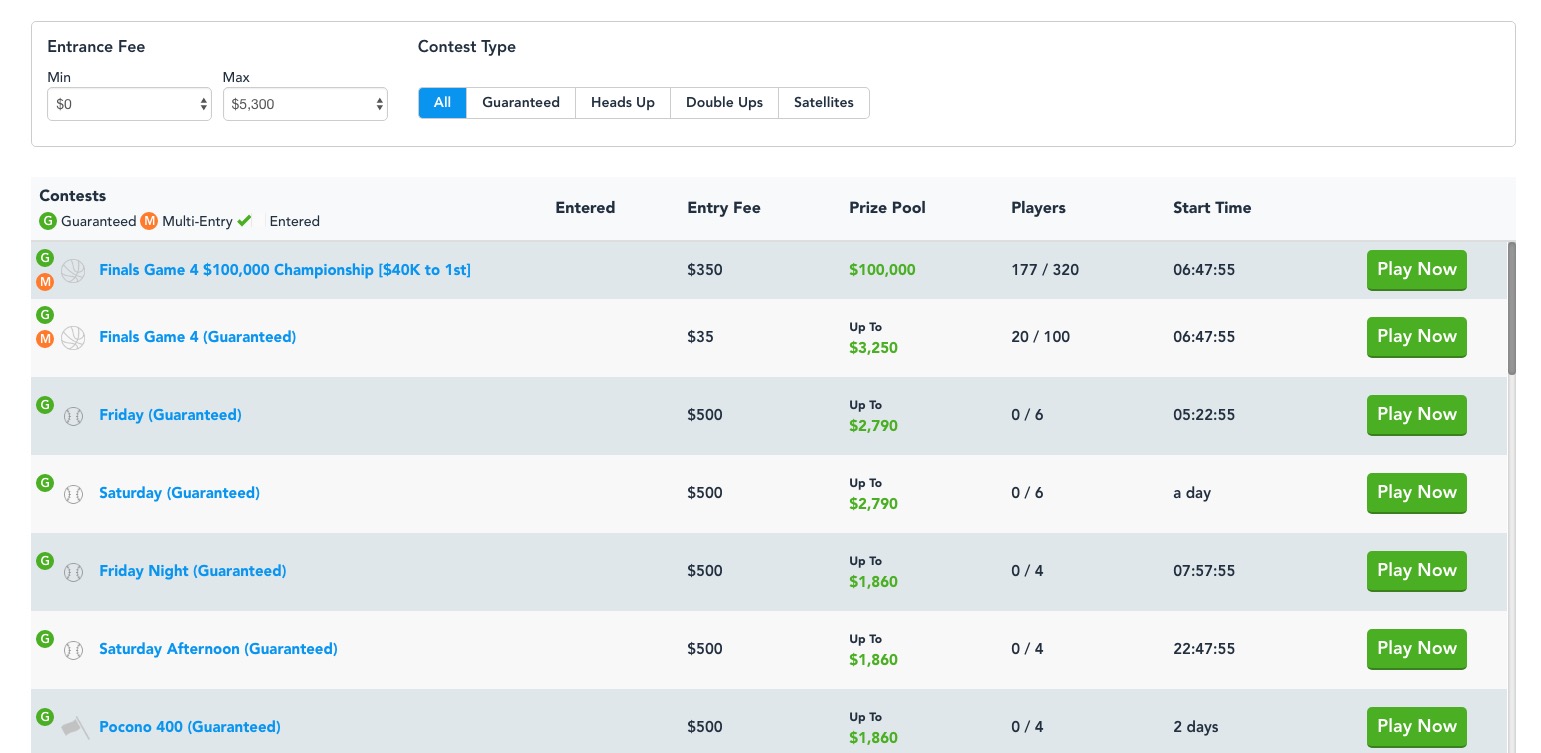 On 3rd December 2014, New Jersey FantasyDraft, LLC, announced that it's going to launch the NJ FantasyDraft website. Consequently, the launch of NJ FantasyDraft took place, and since then, it has been successfully providing players a user-friendly website. Compared to DraftKings and FanDuel, contestants claim that the lower rake options have made it immensely famous. Lower contest fees, promo codes, NJ FantasyDraft odds, bonus code, and many other aspects have made the FantasyDraft the most trustworthy and loveable website among bettors. Most importantly, the number of viewers that the website has earned in a short time is commendable.
Best Website in The State of New Jersey For DFS Betting
While diving into FantasyDraft betting in NJ sports as a newbie, ensure to pick up a top-reputed website. Do not get settled with the first website you come across as you might get better alternatives afterwards. At the leading betting websites in NJ, users creating accounts benefit from outstanding deposit advantages and bonuses. Each website provides different offers, but the FantasyDraft bonus in NJ is exceptional to your bankroll's growth. Welcome promo code is also a feature to look for in the NJ FantasyDraft app, higher than any other daily fantasy sports website.
How to Start Playing on NJ FantasyDraft?
In the New Jersey FantasyDraft review, we will explain everything that a player must know to play on DFS sites. Only if you are above 18 years, you are eligible to play on an eminent DFS site. The top NJ DFS betting sites are legal and have acquired all the licenses required to operate in New Jersey. With an uncomplicated and clean look, sports offered in Daily Fantasy on the prestigious site have set standards for other website owners. Before moving ahead, here is a brief explanation of DFS scoring.
MLB Scoring: For major baseball leagues, scoring is divided into two categories, Pitchers and Hitters. Candidates designated as Hitter can only earn Hitter points, while Pitchers can earn only Pitcher points. Based on whoever wins, they will get points accordingly.
NFL Scoring: In NFL scoring, also, two categories are there Defense and Offense. Checking the scoring rules is pivotal before every contest, as there could be changes with the lineup. Missing the scoring rules can lead to huge losses.
PGA Scoring: In PGA, scoring is divided into three sections, such as tournament finish, per hole, and streaks and bonuses. In tournament finish scoring, points are allotted based on each finish position.
NBA Scoring: In NBA scoring, for each score, you will get one point. In assist, you get 1.5 points/assist, and in a rebound, a player gets 1.25 points/rebound.
NHL Scoring: NHL scoring is also broadly classified into two categories, and they are Goalies and Skaters. For goal, in skaters, a candidate earns 12 points, while in goalies, a candidate wins 5 points.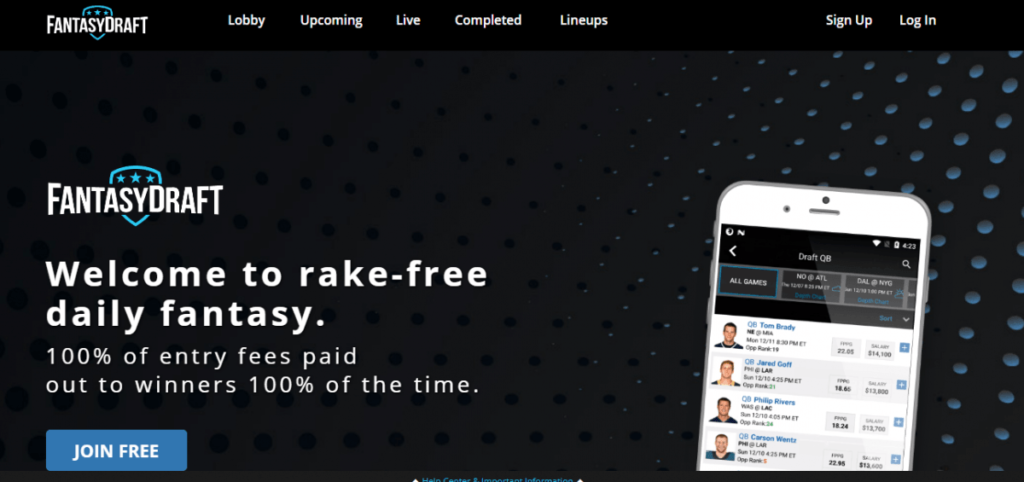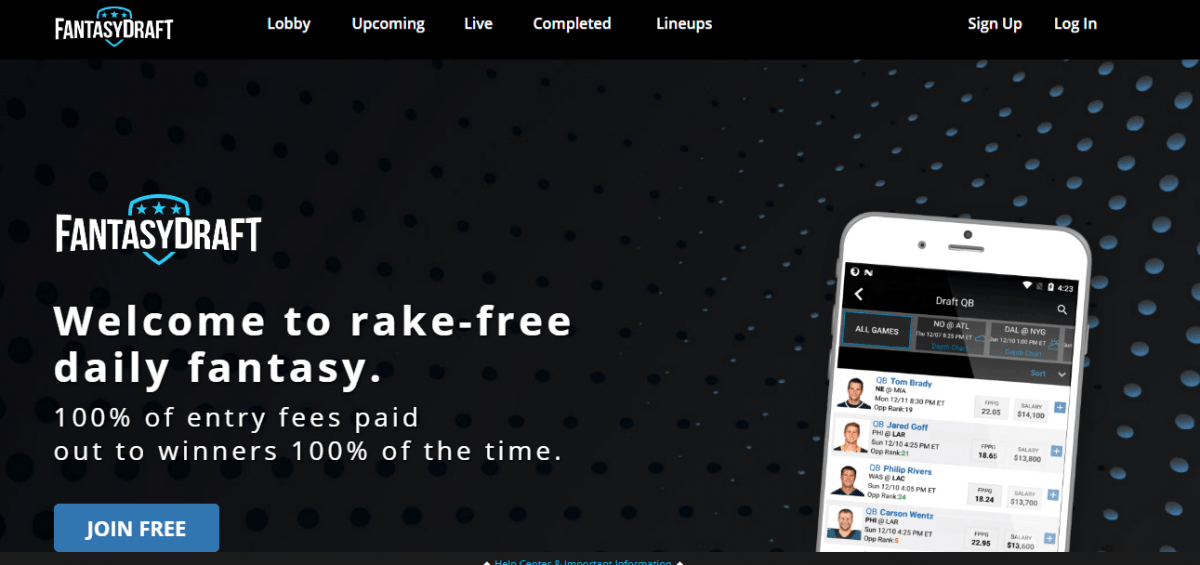 Important Aspects to Consider Before Playing
The prominent Daily Fantasy Sports betting in New Jersey website strives to put its users first. To offer a fair and fun experience, the well-built online sportsbooks for DFS bets in NJ provide "Rake-Free" fantasy contests. The percentage of every entry a website takes out of guaranteed prize pools is known as Rake, absolutely free in FantasyDraft.
Game offerings: Presently, seven major sports are available, including PGA, NFL, NBA, MLB, etc. To know more, visit FantasyDraft directly in New Jersey. In our online review, we would say that users are highly convinced with an easily accessible website. It makes the signup process easier and filters games by a cash prize, salary cap-based contests, entry fee, prize pool, and many more things.
US Dollars: Mainly, all withdrawals and deposits are made in US dollars unless any proper information is stated. In case a deposit is denominated in other forms of currencies, it will be converted into US dollars. For this, a service fee will be charged, and the conversion rate is not under their control.
Memberships: As you know that the top website in US betting has gone 100% rake-free, it also offers memberships depending on the volume of play. Memberships can be changed, like downgraded or upgraded every month, offering more flexibility to bettors.
FantasyDraft DFS Bonuses: In the NJ FantasyDraft review guide, the essential aspect that needs to be included in promotions and bonuses. The promo codes FantasyDraft in New Jersey offers exceptional perks, with referral rewards of $20 per player. The Gaming website has partnered with many announcers and pro athletes, such as Kevin Love, Clayton Kershaw, Chris Bosh, Drew Brees, Jimmy Johnson, etc. The season-long fantasy offers DFS players where if you win, the grand prizes that you get are meeting celebrities, going for trips, etc.
Loyalty Programs: In loyalty rewards, FantasyDraft conducts free contests where users enjoy benefits like free tickets, freerolls, and different things. It is just a way FantasyDraft shows their appreciation to their players.
Types of Sports in NJ Fantasy Draft Betting Online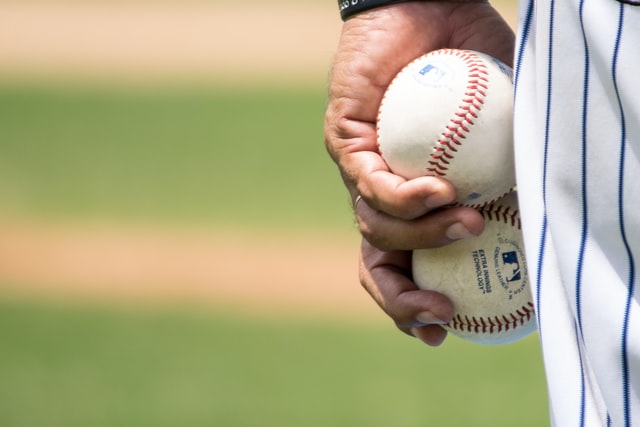 The games included in NJ betting website have a salary cap set by the site. Before going into the details of bet, a brief introduction of types of sports is explained here:
NFL: The National Football League consists of 32 teams, equally divided between the American Football Conference (AFC) and the National Football Conference (NFC). Founded in 1920, the "American Professional Football Association (APFA)" got renamed as the National Football League in 1922. The NFL is considered as the fourth major North American professional Sports Leagues. It is the highest professional American Football level in the world. The NFL season continues for four months from September to December for 17 weeks.
MLB: An American Professional Baseball organization named as Major League Baseball, where 30 teams take part. In the United States, it is one of the oldest professional sports. The 30 teams are divided equally in the American League and the National League. In 1903, both the leagues played separate titles until they merged into a single organization in 2000. The World Baseball Softball Confederation and Major League Baseball jointly manage the "International World Baseball Classic tournament".
NHL: The National Hockey League consists of 31 ice-hockey teams. The 31 teams include 7 from Canada and 24 from the United States. It is one of the main professional sports leagues in Canada and the United States. After the suspension of NHA (National Hockey Association), NHL was started on 26th November 1917. After the NFL, the fifth-wealthiest game is National Hockey League.
NBA: The National Basketball Association is also known as NBA, has 30 teams, 1 from Canada, and the rest from the United States. Founded on 6th June 1946 in New York, it is a men's professional basketball league globally. Initially, it was named the Basketball Association of America, which was further renamed as the National Basketball Association. The league takes place from October to April, where every team needs to play 82 matches. When an average annual salary of NBA players is compared, they are the world's best-paid athletes.
PGA: An annual golf tournament is also known as the US PGA Championship. Established in 1916, it starts from the third week of August, but from 2019, PGA Championship was played in May. In PGA Championships, golf players are invited to play three major tournaments, such as the US Open, Masters Tournament, and The Open Championship. The PGA tournament is played every year in New York City. Usually, the PGA Championship is played anytime between May to December, but it is played in late May or June after World War II.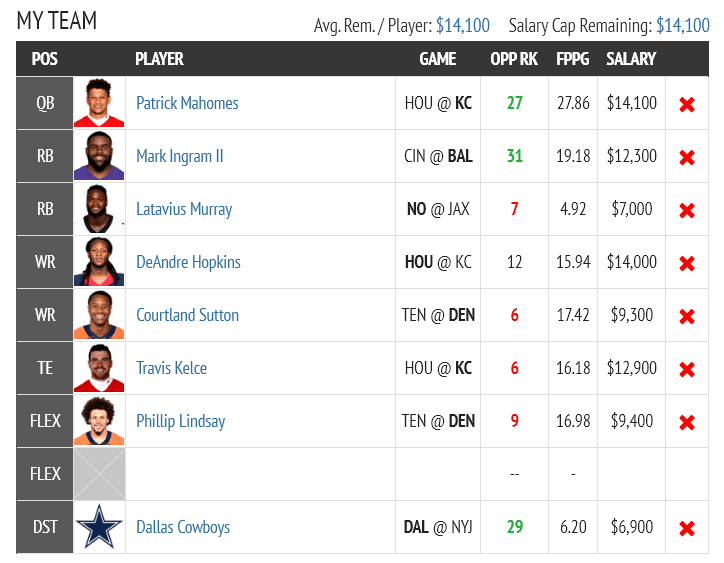 FantasyDraft's Contest Choices in New Jersey
FantasyDraft provides different guaranteed prize pools (GPP) and user-created contests. Wishing to know about the contest choices, take a look here.
50/50: In this contest, you are competing to complete in the top half of the field. After finishing and winning the match, the prize is distributed equally among the players.
GPP: The Guaranteed Prize Pool (GPP) is a tournament-style contest where prizes are guaranteed, irrespective of the number of entrants. It can either be double-entry or single-entry. They are with high payouts, while the 50/50 contest is with smaller payouts. Usually, GPP helps to increase attendance as users know that they will earn some amount. Any number of players can register in it as GPP does not have any upper limit.
Head-to-Head: In a head-to-head contest, one loser and one winner is there. It is a contest between two players or groups to earn Cash. In this game, you will fight directly against each other, so the name head-to-head was given.
Multiplier: When players place their bets in a multiplier contest, they receive ten times their buy-in or a cash prize. The basic principle of multiplier contest is as it goes up, the odds and payouts both increase. It takes all sorts of sizes and shapes, while the important aspect of multiple contests is the simplicity maintained in the pricing structure.
Qualifiers: A qualifier is a contest where the winning prize is to get a free entry in another league, especially with a larger pool prize. Some players win award tickets, while others payout non-tickets are winning entrants.
Current promotion: The current promotion contest varies depending on the promotion code offered by the website at a certain time. FantasyDraft has contests for everyone, and if you are a new player and start, this is an excellent alternative.
Everything to Know About the FantasyDraft App in New Jersey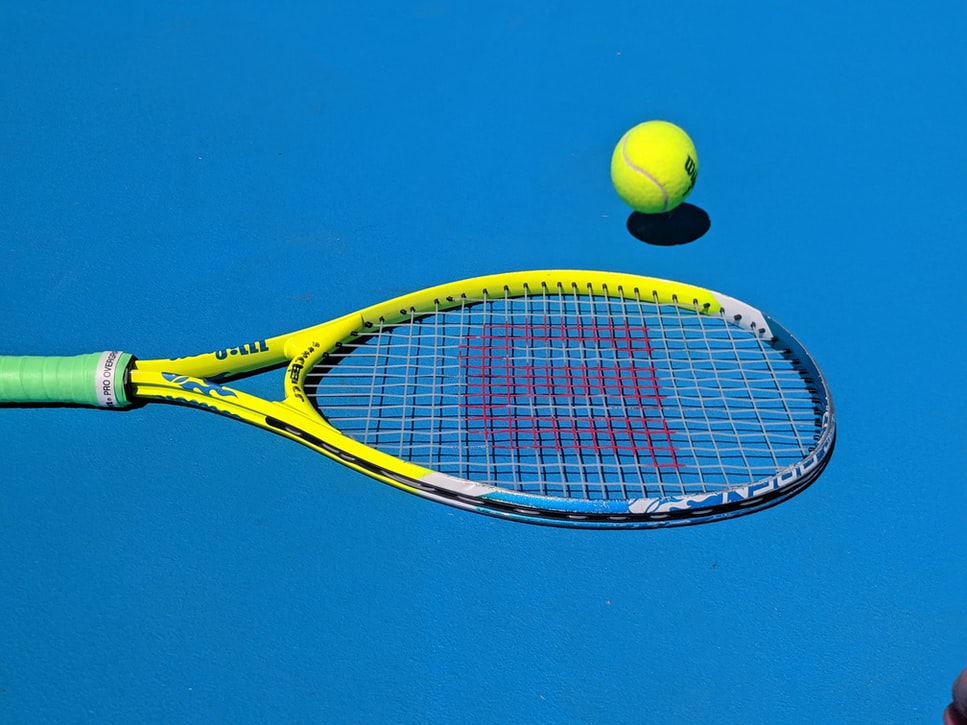 FantasyDraft is a famous and reliable website to play daily fantasy games. Almost all the games in FantasyDraft Android app are salary based with the top sports. The salary of FantasyDraft is according to the industry standard; the lineup and application are mobile-friendly. Players wishing to play fantasy sports for the first time should prefer playing games in FantasyDraft. It also has up-to-date funds processing with PayPal and credit card facilities.
The website is secure, and the customer service is also highly responsive compared to other websites. The players of FantasyDraft can review to enter in a contest, edit and create lineups, checking on live scoring, etc. All such aspects can be done through an iOS application or operator's website on their smart devices. It is a generic fantasy website, offering a free contest for daily players. FantasyDraft works on Androids, iOS, iPhones, tablets, computers, etc.
NJ FantastDraft DFS Betting Downloading Process
FantasyDraft is extremely easy to download, and within a few minutes of downloads, you can use the application. To play the social game, a player needs to be at least 18 years in most states.
Of course, for identity proof and verification, you need to provide some documents. It acts as proof, and you need to verify them while withdrawing money from the account.
Registering on the betting website isn't tricky as by creating a username and password, and providing state details, you are done.
Using PayPal or credit cards, deposits money can be paid, and FantasyDraft also allows you to play for free. As a result, it is a good website for a newbie to earn grips with the games and DFS site.
Choose your sports, such as NHL, NFL, MLB, PGS, and NBA. It is not a big website, but FantasyDraft has successfully maintained a buzz among the players since it's launched.
The easiest way to enter a contest is by modifying lineups and following live results based on player statistics. Every contest varies in size, and it allows you to compete against your favorite players. Players can sign up and start playing the contest whenever they wish to. Additionally, the website has specified sections where you would get to know everything about the FantasyDraft app.
Banking and Withdrawal Options For NJ Fantasy Draft Gamblers

The Daily Fantasy Sports provides deposits through PayPal and credit cards. However, withdrawals can be made through PayPal or a physical check mailed to your home address. Withdrawal of money can be done at any point in time by placing a withdrawal request. Within a day, most of the withdrawals are paid, while in some cases, it might take 2 to 3 working days. But if there is no confirmation from your side regarding the verification, the withdrawal will not be refunded.
Withdrawal Process
If you wish to withdraw, go and press on "Withdrawal" at any time. Considering the player's security, the real money betting sites ensure that the player asks for a withdrawal. Without confirming the security parameters, the website will never transfer the money, so the frauds are lesser. The minimum withdrawal is $0.01 US dollars. The maximum deposit amount is $2000.00, and the minimum deposit amount is $10.00.
Customer Support
According to the players' statistics, the software has effective and efficient customer service. Under the support tab, web contact is available, where players can provide their information. Based on the details you send, the customer support team gets in touch with you. Plus, the website also has various sections from where players can collect information such as:
Contest types: Here, the players get to know detailed information on FantasyDraft various contest types.
FantasyDraft basics: In this section, you will come across short videos explaining picking a team, playing against other people, drafts the team, and many other aspects. They explain how to start the game and play to win more bets.
FAQs: This section covers many frequently asked questions that players usually come across when they start playing.
Scoring and Rules: For information regarding scoring and rules, check this section. It includes how many sections are there in every scoring and how many points you will earn in one goal, and many other related aspects.
Competitors of NJ Fantasy Drafts
Only the best fantasy website can survive while comparing the tough competition across the world. Well, FantasyDraft has earned a high reputation, which no other fantasy sports website like FanDuel and DraftKings has. FantasyDraft's name is also present in the list of most trusted websites, and players feel this website is more committed when it's about their players.
Latest News Related to FantasyDraft
Concerning a report posted by Casino.org, no announcement is made, but it says that Money Knife, a DFS operator, has bought FantasyDraft. Over the years, many more mergers are going to take place in the gaming space. Earlier to this collaboration, Caesars Entertainment and Eldorado Resorts are considered prominent, but a lot of collaborations are going to occur. In 2017, DFS brought around $3 billion to $7 billion in revenues in the fantasy gaming market. According to a survey report, the numbers will increase by at least 10% until 2025.
Impact of Covid-19
There has been a huge decrease in the bets due to Covid-19. Around $87.3 million was betted in March 2020 in basketball games, 58% less than last year's record. However, according to a global Fantasy Games Market research report, the fantasy games market targets achieving business intelligence and understanding in financial and industrial analysis. It will help them analyze the companies, players, types, applications, future scopes by 2027.
Conclusion
FantasyDraft has provided VIP Player experience, and compared to any other website, it has an excellent interface. They also respect the player's privacy and ensure that no information gets leaked. The details collected at the initial stage are kept safely, usually used for the verification process. The website tracks collect information about players when they visit. The lineup building in FantasyDraft is straightforward, making it easier for players. The easy to access player cards offer all the details that a player needs to know regarding splits, season Super Bowl best statistics, player's News, the latest teams, etc. In short, it gives a brief description of the player's upcoming matchup. FantasyDraft has taken many initiatives since 2014 in its business, so it has earned many players in a short time. The initiatives include Flexible roster construction, the payout at a minimum of 25%, multiple entries on stricter caps, experiencing badge systems, and so on. If you wish to play daily fantasy sports and are looking for a prominent website, FantasyDraft will be an excellent choice.
Do you wonder where to find more necessary information on other Daily fantasy sportsbooks in New Jersey? Check our reviews:
Frequently Asked Questions
Is FantasyDraft legal in New Jersey?

Yes, FantasyDraft is legal in New Jersey.
Should I pay fees during registration on FantasyDraft in NJ?

No, you do not need to pay a registration fee on FantasyDraft in NJ.
Is there an app for the FantasyDraft site?

Yes, there is an app for the FantasyDraft site.
What is the best strategy to bet on FantasyDraft?

The best strategy to bet on FantasyDraft is to follow the scoring board before every game. It plays a huge role, and if you start playing without knowing the scoring, you will end by losing bets. Therefore to compile points, do through the scoring board.
Can I win real money on FantasyDraft?

Yes, you can earn real money on FantasyDraft.
Written by: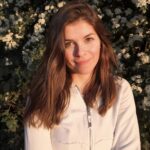 Aria is a hard-working writer and expert in the sports betting industry. She is passionate about helping others make informed decisions about where to bet, and believes that honest reviews and credible information are essential for success.
Best DFS to Play in New Jersey

Fanamana Daily Fantasy
Easy sign up procedure
Guaranteed prize pools
$5 prize pool for every new sign up


Draftkings DFS NJ
Safe and secure for US customers
Impressive variety of bonuses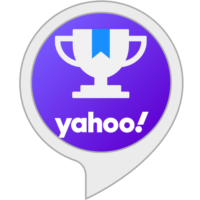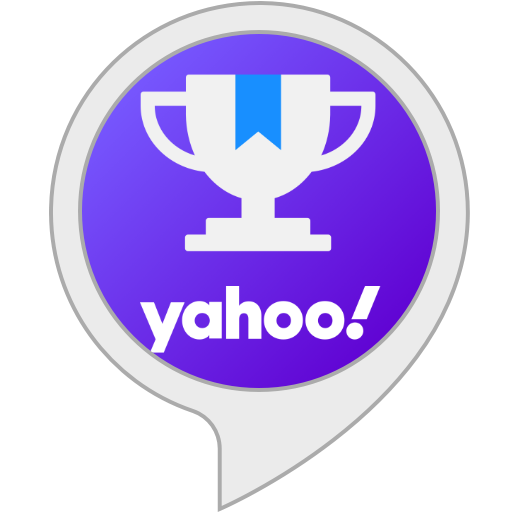 Yahoo DFS
Experience in season-long fantasy
Connection of your PayPal and Yahoo accounts for easy withdrawals and deposits