Fox Bet Sportsbook NJ
Published: Jan 3, 2023
Updated: Jan 25, 2023
$500
Pros
+

Massive selection of markets and sports games
+

Availability of exclusive bonuses and daily incentives
+

Quick and secure banking methods
+

Available on mobile devices
Cons
⨯

No warranties in terms of withdrawal processing time
⨯

Restrictive withdrawal process
⨯

Cashout option not always available
⨯

Contact channels available on request
Screenshots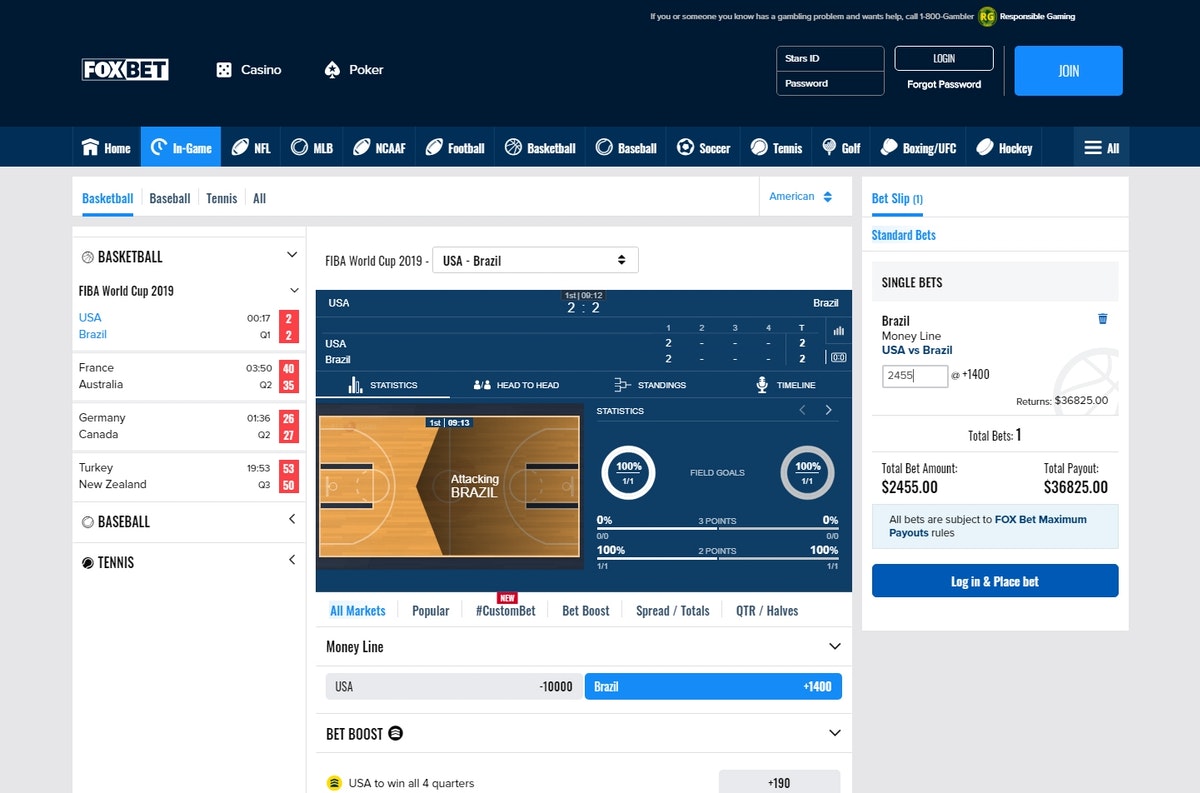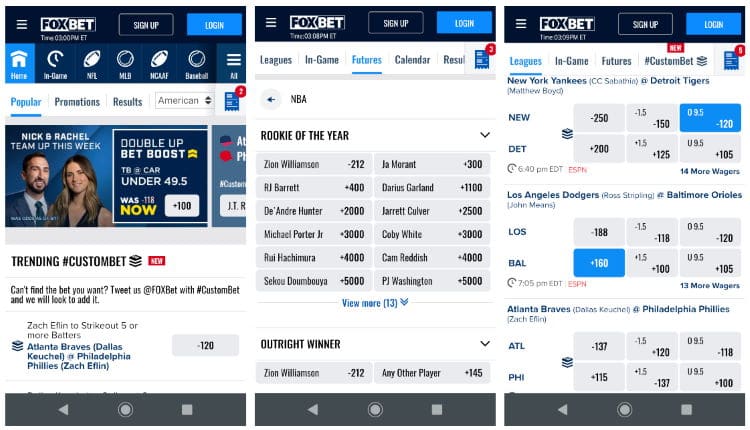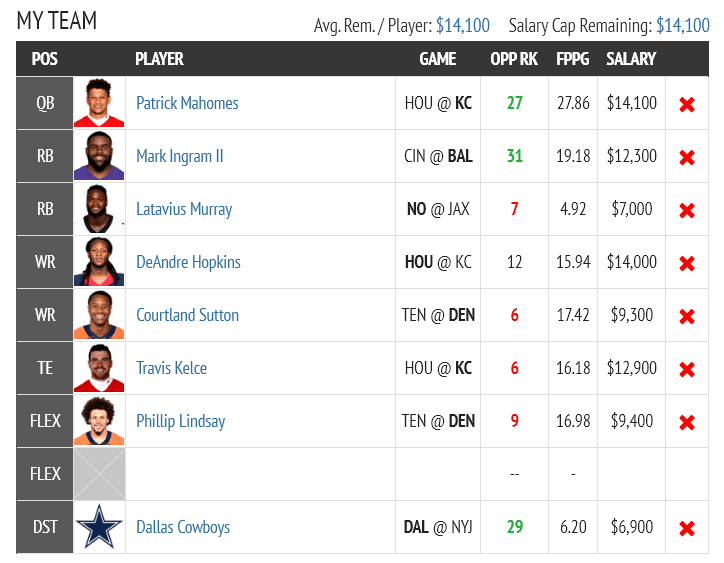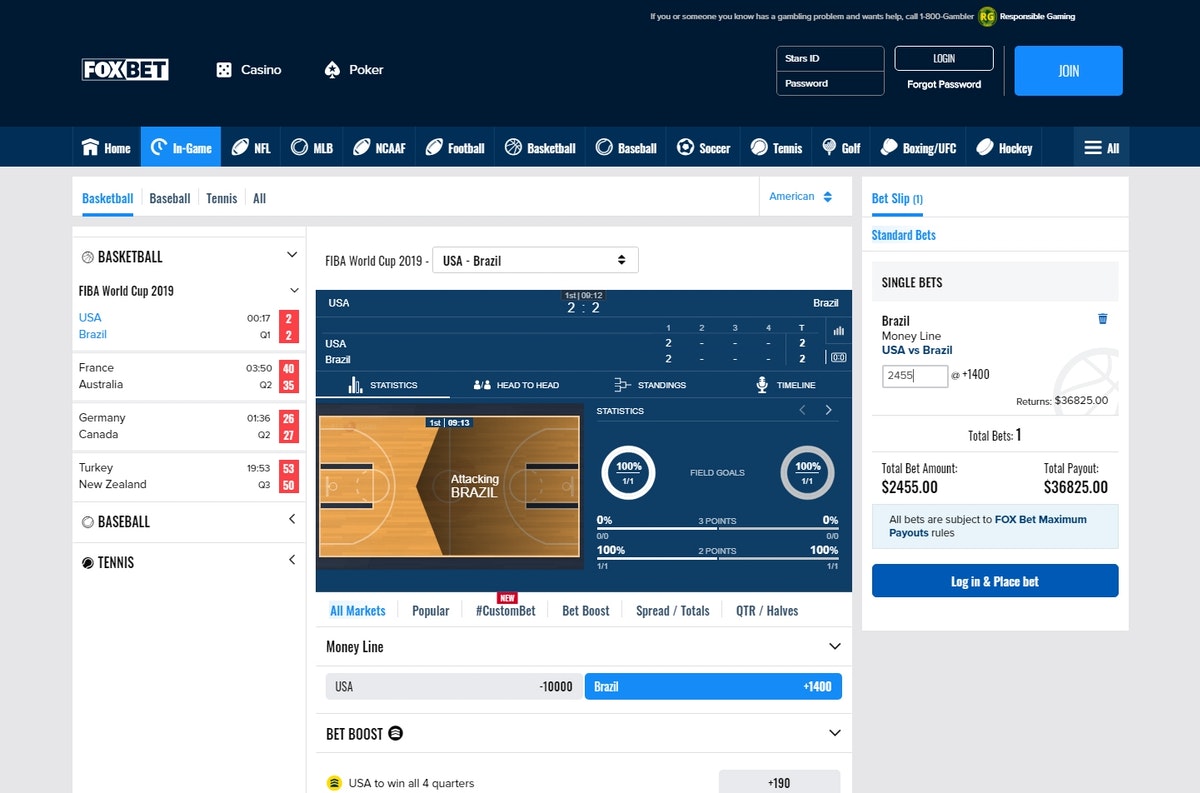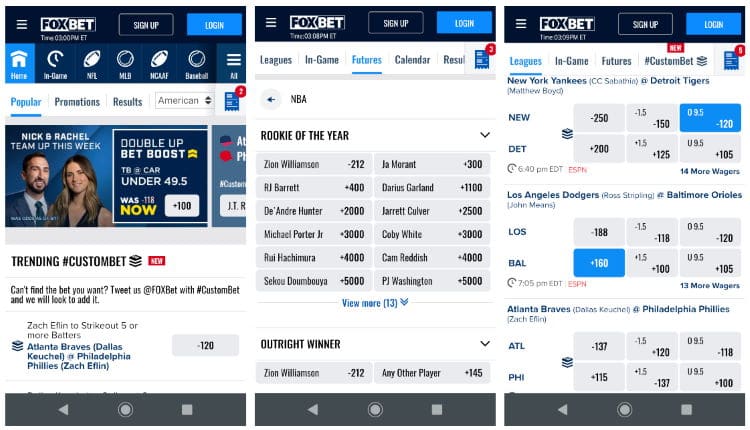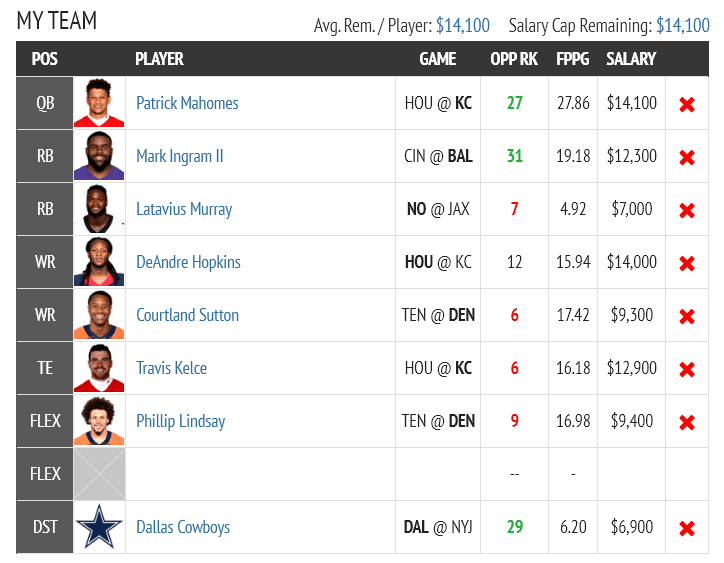 You are looking at a legal sport betting online provider in New Jersey and Pennsylvania offering a wide range of wagering options on various significant sports leagues. Among other, Fox Bet NJ is pictured as a new home for online sports wagering after it opened its doors in mid-2019. The US Sportsbook has more than a year in sports game staking on the basis of existence under the name BetStars Sportsbook, which went online in 2018. It is owned by Fox and The Stars Group and jurisdiction of two states, New Jersey and Pennsylvania. Its affiliation with Mount Airy Casino makes it possible for gamblers also to try their hand in roulette. This Fox Bet Sportsbook online review should give you an insight into how this platform works and essential information on payment, game selection, customer service, promotions and other relevant services.
Fox Bet Sportsbook Game Collection in New Jersey
A glance at the homepage of Fox.com website gives you a hint of what tournaments to expect in their Fox Bet Sportsbook playbook. There are five famous tournaments: NBA, PGA, NFL, MLB and NCAAF. You can as well prepare for NCAAB, NHL, EPL, UCL, MLS, UFC, NASCAR and Formula 1. Besides basketball, golf, professional American football, baseball and college football, you can make wagers on other markets such as tennis, soccer, hockey, cricket, boxing, MMA (mixed martial arts) cycling, auto racing and rugby. Besides the general rules on sports wagering, each game has individual rules of play.
How Fox Bet NJ Sportsbook Works
If you are looking for a straight, parley, round robins, event and player-based futures, props, spread (point, run line or puck line), totals, money lines, and custom wagers, then you are in the right place. These wagers are available all year-round. You need to be at least 21 years of age to place your stakes on upcoming or Live or in-game through the homepage of their website or app. There are two ways you can sharpen your staking skills on this site: Watching their quick videos and getting Fox Bet Sportsbook sports betting advice from their seven Fox sports analysts.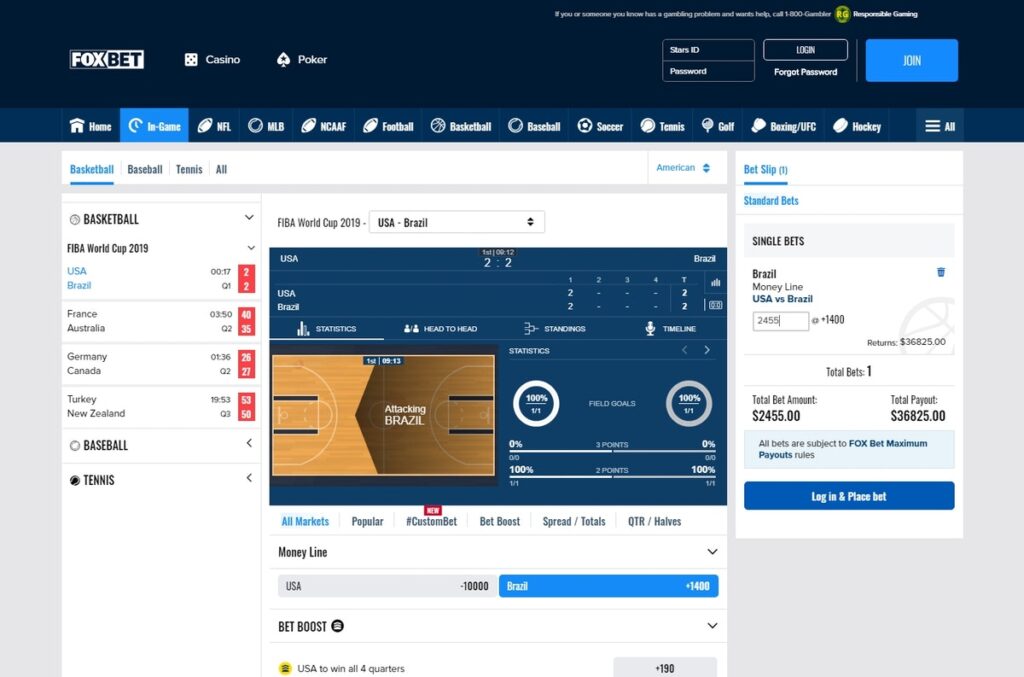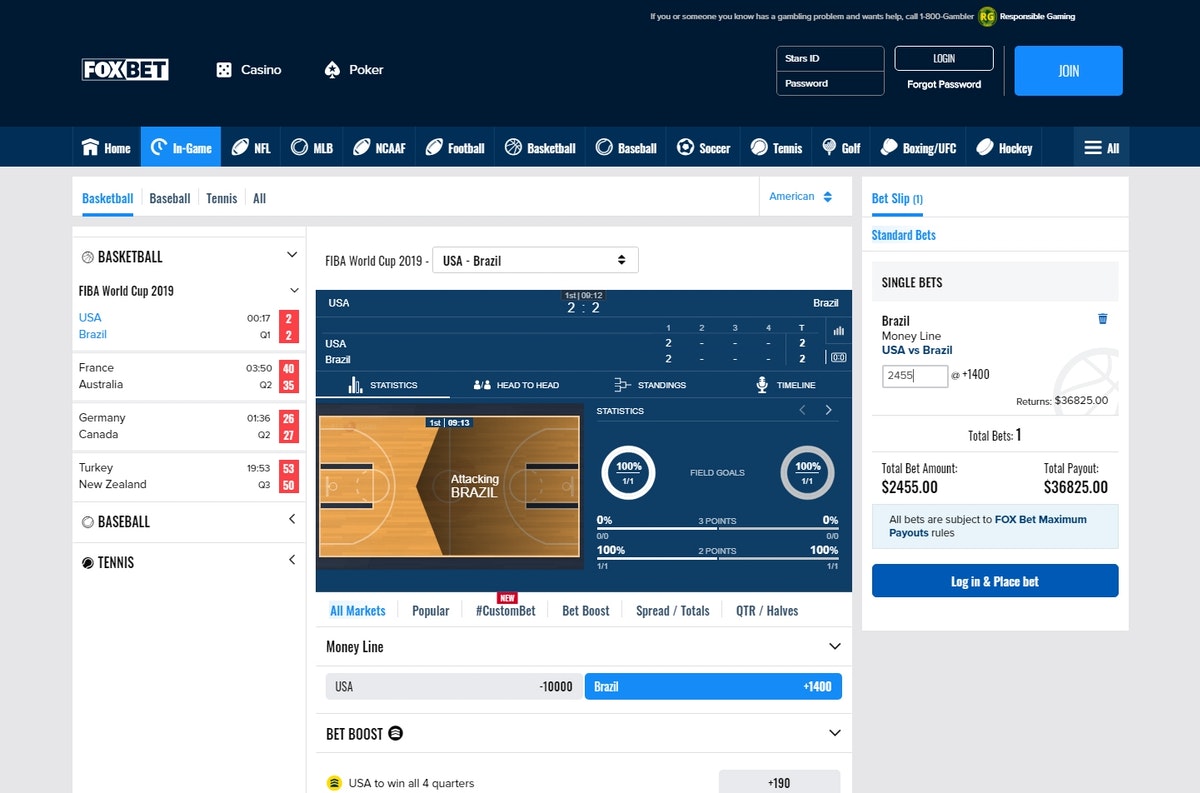 Mobile NJ Fox Bet Sportsbook App
Besides gambling directly from their website or desktop software, the site offers a mobile service option through their Fox Bet Sportsbook app.  It is free and available for use in Android™ or iOS devices.
How to Start Betting at Fox Bet Sportsbook in NJ?
In this Review of Fox Bet Sportsbook NJ, we learn that wagering on any sports requires that a player logs in to an account. Still, you can place your sports stakes right from the website or through their app.
Create or login into your account
Select the sport you wish to wager on
Choose the game or event
Click the Odds of your selection
Enter the amount you want to stake
Confirm your stake details
Click on 'Place Bet' to wager
At Fox Bet, minimum stake size varies with events and may range from $0.01 to $0.10, where else maximum payout ranges from $25,000 to $1,000,000. You can't cancel a stake, but you can always use the Cashout option when it is available.
Online Sports Betting Fox Bet in NJ: Payment System
Deposits

Gambling for real money in Fox Bet requires a minimum deposit of $10.  Desktop and mobile players in Pennsylvania can make deposits through Skrill, Stars Transfer, Paynearme, PayPal, Visa, Mastercard and Instant Checks. If you are using your desktop, then make fast deposits through Skrill, Visa and Mastercard.  For prompt deposit on your mobile device, we recommend Skrill. What's more, the site allows players to set their weekly deposit limits.
Withdrawals
Fox Bet accepts players to request cash withdrawals through Skrill, PayPal and Instant checks. The withdrawal process is restrictive such that you do not get to choose your provider; their policy picks the oldest method you used in making your deposit. The processing time for withdrawal requests using CFT eligible Visa cards and Instant eChecks is 1 hour – funds take 3-10 business days to appear on your statement. PayPal payouts have a processing speed of up to 1 hour, and it takes a few minutes for funds to reach your account. Lastly, if you wish to make your withdrawals through Wire Transfer and Direct Bank Transfer, you will have to wait for 24 hours, except on weekends, to get an approval. With this method, your funds will take roughly 3-5 business days to appear on your bank account. Sports gamblers wagering in this platform may be required to produce personal documentation upon request when making deposit or withdrawal requests. Due to location limitations, the banking currency is strictly US dollars.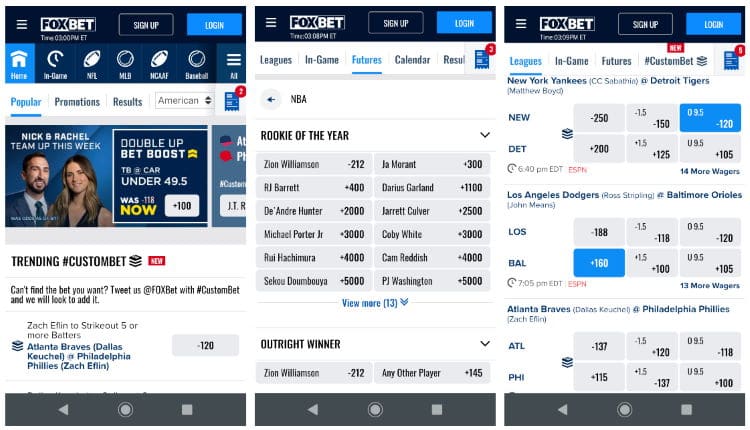 Best NJ Fox Bet Betting Bonuses
Sign-Up Bonus
Fox Bet Sportsbook has one of the most generous NJ online casino welcome bonuses available for its new players. If you are wagering for the first time in this platform, then you qualify for $1000 sign-up, which is a combination of two exclusive Fox Bet Sportsbook betting bonuses: no deposit $500 stake and $500 deposit bonus.
Daily Special Incentives
In this US Sportsbook, you'll get special wager boosts and custom stakes every day of the week.
Monday Night game: Here, players benefit from Cris Carter's stake, which is usually given an Odds boost by Fox Bet.
Tuesday LOCK IT IN: Players get to benefit from the exclusive Rachel's Double Up Bet Boost. This Sportsbook doubles the Odds on Rachel's picks.
Wednesday Wright Bet Boost: Here, Nick Wright shares his parlay of the day, which features an Odds boost from Fox Bet.
Thursday Cousin Sal's Money Back Special: Sports gamblers get to benefit from Cousin Sal's custom wager that is tailor-made from the Fox Bet Odds. Also, if his stake loses, then you automatically get your money back as a free stake of up to $25.
Friday LOCK IT IN Bet Boost: Each Friday players get to decide on the best parlay identified by Cousin Sal, Clay Travis and Rachel Bonnetta. Furthermore, their pick gets a boost from Fox Bet.
Saturday Marquee 3 Super Boost and the Blazin 5 Super Boost: Here, Colin Cowherd is the host. In Marquee 3 Super Boost, he picks three college football teams to win against Saturday spreads. As for Blazin 5 Super Boost, he pulls five NFL teams to win against Sunday spreads. Fox Bet boosts the Odds in the two picks, so sports gamblers playing with any of the two get to win big and double their money.
Sunday Custom Bet Boost: Here, players get to benefit from Charissa Thompson's custom stake, which receives a Fox Bet Odds boost.
We found no information on the promo code or bonus code from their website. However, more than one Fox Bet review, suggest that there are promo codes Fox Bet Sportsbook offers on their mobile app.
Fox Bet Online Sportsbook Loyalty Program
Sports gamblers in this Sportsbook get enrolled in the Stars Group's loyalty program and rewards system. Players get to earn a point by placing wagers. As you accumulate scores, you increase your chances of unlocking chests that reward as a range of bonuses, free stakes and game tickets. Also, the more points and chests you have, the higher you climb up their rewards level.
Conclusion
We agree with the 888sport site review and betting bookmaker reviews that Fox Bet is one of the Best NJ Sportsbooks sites in New Jersey. Indeed, it is an excellent destination for sports gamblers who wish to get a decent number of payouts by placing stakes on their favorite sport. The site falls in top lists of New Jersey legal sports betting sites. It is licensed and regulated in New Jersey and Pennsylvania.
Don't forget to read our detailed reviews on the best sportsbooks in New Jersey for a great betting experience:
FAQ
Can you bet on Fox Bet Sportsbook for free?

Yes, you can stake on the sportsbook for free, but first, you will have to sign up to claim your bonus.
Are sports gambling legal in NJ?

The NJ sports US betting law has provisions for online and mobile wagering, provided that it is within state borders.
How does Fox Bet Sportsbook spread work?

In terms of spread betting, you will find point spreads in Fox Bet- Pay-off depends on wager accuracy. It works like a handicap where wagering is made even on both teams by adding to or subtracting score. A sports gambler must then beat this spread.
Written by: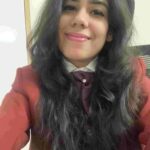 Divya is an expert in content research and analytics, with particular skill in creating gambling and betting reviews to offer our users the best possible guides.
Best NJ Sportsbook to Bet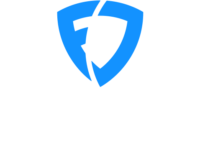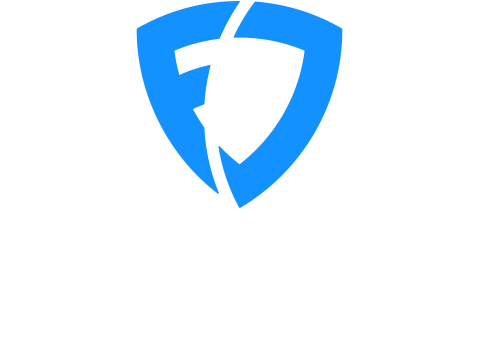 FanDuel Sportsbook NJ
Instant deposit methods
$1,000 free bet
Withdrawing within 3-6 days

BetStars Sportsbook NJ
Instant deposits for the most popular payment methods
Great bonus offers
Competitive odds on top sports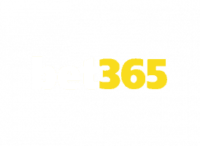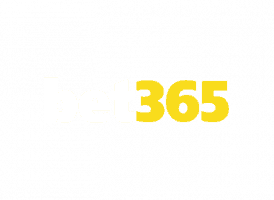 Bet365 NJ
You can watch over 100,000 games live every year
Receive $200 credits when you place a wager of $1 or more
A sports betting app that responds quickly