Best MLB Betting Sites NJ
If you like baseball and want to bet on who will win the game, you can go to one of the many NJ MLB sportsbooks. This is legal in New Jersey. Our experts have put together a guide for the best MLB betting sites in New Jersey, along with an overview of popular MLB bets, to help you pick the best one.
Published: Jan 3, 2023
Updated: Jan 20, 2023
Best MLB Sportsbook to Bet in NJ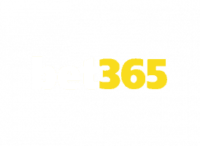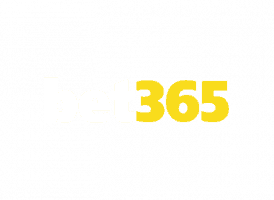 Bet365 NJ
You can watch over 100,000 games live every year
Receive $200 credits when you place a wager of $1 or more
A sports betting app that responds quickly

BetStars Sportsbook NJ
Instant deposits for the most popular payment methods
Great bonus offers
Competitive odds on top sports


BetMGM Sportsbook NJ
"Boosted parlays"
100% Deposit Match Up to $500
Free $10 Weekly Bet
In June 2018, the government of New Jersey made sports betting legal in the region. After that, the state took no time to generate one of the most robust wagering markets in the entire country. Out of all available sports, Major League Baseball (MLB) was seen to attract a significant amount of betters because of the excitement that baseball games hold.
MLB consists of 30 teams divided equally between the National League and the American League. Each of them plays 162 matches during a regular season, which means you can get almost 2430 baseball games to bet on. Plus, there are always Championship games and playoffs to keep the thrill going. That is why professional bettors prefer MLB games more than any other sports.
There is room for everyone. But being a newbie, you may encounter trouble in finding the most suitable online betting platform and in placing bets on it. Not to worry because this article will cover everything that you need to know about MLB online sports betting. Thus, your wagering journey will become hassle-free, and you will be able to make the best out of it.
Selecting New Jersey MLB Betting Site

There are various aspects of online sports betting sites in New Jersey that you need to check before you start betting on it. You can start by looking for bonuses like risk-free bet, odds boost, and first-time deposit offers. The site should also provide a variety of betting options so you won't have any trouble in making different types of bets. Loyalty programs are always a plus point here. Two more things you can examine are payment methods and security practices. This ensures that you can easily deposit or withdraw money, and all your confidential information will be kept safe. Last but not least, the website's user interface should be friendly, with a reliable customer service system.
Selecting Site to Bet on MLB in New Jersey
It is a tricky task but answering these simple questions can help you.
Is this site operating legally?

Always check the info on the sportsbook site. They must expose their docs to prove that they are running under the regulations.
Is it easy to deposit and withdraw?

Once again, check the info on the website.
Are there special offers and bonuses?

The field of the sportsbook is very competitive so it is not a surprise that betting sites are throwing promotions and offers to their customers to make them pick them. Be careful reading this section and compare it with other promotions.
If this sounds complicated, check reviews on sportsbooks made by us and other sites. We check everything several times before recommending it to you. Below are the best sites to bet on baseball in New Jersey.
Top MLB Betting Websites in New Jersey
If you are still in doubt for where to start from, here are a few MLB wagering platforms in NJ that you can try out.
DraftKings
DraftKings was the first NJ legal sports betting platform. As soon as you sign-up on the website, you get bonuses totalling up to $1,025. It is divided into three parts: $25 free bets, 20% match deposit bonus on up to $500, and up to $500 of the first risk-free bet. To bet here, you need to be at least 21-years-old and shouldn't lie under the exemptions decided by the state law. There is a wide variety of deposit options like credit/debit cards, PayPal, and bank transfer. You can also withdraw your earnings through various methods, such as check, PayPal, and ACH.
FanDuel
Launched a little later than DraftKings, FanDuel is one of the most amazing MLB betting websites in NJ. The platform offers a $1000 worth risk-free bet as a welcome bonus to all new users. Or you will get $100 back in case you land into net-negative. The only two requirements to register on FanDuel are,
You need to be located in NJ
You should be 21-years-old or above
From Visa/Mastercards to PayPal to Wire Transfer, there are several deposit methods you can pick from here. To cash out your money, you can use PayPal, eCheck, Check, or FanDuel Prepaid Card. FanDuel also provides New Jersey mobile sports betting.
PointsBet
PointsBet is a new name in the sports betting domain of NJ. You can get up to 250 deposit match in free bets under the welcome package that states:
$150 bet with $50 deposit
$300 bet with $150 deposit
$500 bet with $250 deposit
You just need to put in the promo code BONUSNOW while making your first deposit. Several such bonuses are mentioned on the "promos page" of the site. However, you have fewer options here for making the deposit. The platform only supports cards and e-checks. If you wish to withdraw the amount, you will first have to satisfy the site's verification requirements.
SugarHouse
SugarHouse is one of the initial online betting platforms in NJ. The new players here get a 100% match bonus of up to $250. You have to use the code PLAY250 for availing this benefit. The age limit is set to a minimum of 21 for placing bets on MLB in SugarHouse. You won't face any trouble in making deposits or withdrawals on the site because it has plenty of options for both. Transactions can be made using online bill pay, 7-Eleven PayNearMe, Neteller, eCheck, etc.
Caesars
Caesars attracts new users with multiple welcome bonuses. The first one includes a no-deposit bonus of $10, which can be used to place any bets. You just have to enter BETFREE10 promo code, and the amount will show into your account. The second bonus enables you to get a 100% match on up to $300 worth on the first bet. Your age should be at least 21, and your physical location must be NJ while betting. Otherwise, you can't use the site. Deposit options like Neteller, Visa/Mastercards, online banking, PayPal, etc. can be found here. To encash your earnings, you can use eChecks, Paypal, Neteller, and Caesars' prepaid card.
MGM Sportsbook
You can't remain unknown from MGM sportsbook if you have entered into the MLB NJ sports betting market. New players get a 100% deposit match for up to $500 bets. You can also avail free weekly bets of worth $10 by using the promo code PLAYBONUS. There is a Loyalty Program at the website to make betting even more beneficial. PayPal, Credit/Debit cards, PayNearMe, and several such deposit options are available on the platform. Similarly, you can use numerous alternatives to cash out the amount.
Golden Nugget
You can start your betting journey on Golden Nugget with a risk-free first bet of up to $100. The site offers a friendly interface for placing online MLB bets in NJ. You can also take advantage of the Loyalty Program. What makes the platform better is a wide range of transaction options. Therefore, you won't have any difficulty while using the site.
William Hill
The most exciting fact about William Hill is that you can place bets as small as $2. The site greets you with a free registration bonus of $10, which can be claimed using LEGAL150 promo code. You also get a 100% match deposit bonus for up to $150 of bets. In New Jersey William Hill, you get diverse options for depositing or withdrawing money. Plus, there is an interesting list of wagers that can be made here.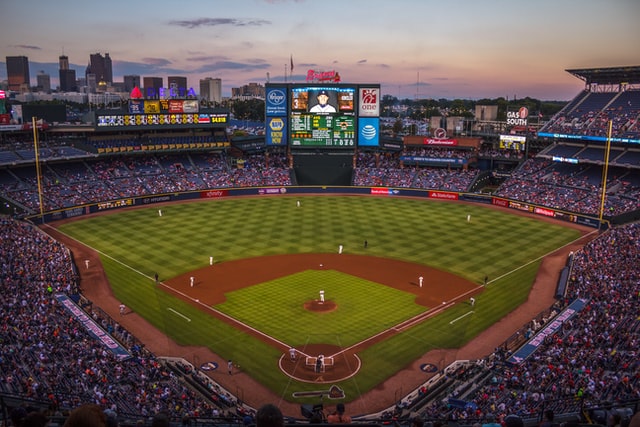 Available Bet Types to Wager on MLB Online in NJ
Once you pick your destination to bet, the next step is to look into the types of bets. It is crucial to plan your bets according to the risk you can take and the amount you want to win. Here are a few options to consider.
Run Line Bets: This bet works on two terms: Favorite and Underdog. You can wager -1.5 runs for the winning of the favorite by two runs. Another bet can be made on the underdog for +1.5 run. You win the bet when the underdog wins the game or loses it by just one run.
First Five Innings: This is one of the most common bets amongst wagerers, and it is also known as the "first half" bet. Under this, you can place money on just the first five innings of the game. Whatever happens after that, won't affect your bet. Almost all in-play MLB betting types are eligible for this category.
Moneyline: This is the same as the run line bet, except for the fact that you need not specify the winning runs here. If your selected team wins the game, you win the bet. Simple!
Over/Under: In this type of bet, you don't have to predict anything by yourself. The sportsbook provides you with a set of statistics, and you have to place bets whether the actual runs will go over that number or remain under it.
Series Bets: Unlike other types of bets, this one doesn't end with the baseball game. You have to put money on the team you think will win the entire series. You only win if your prediction goes right. In case there are multiple series, you will have to predict for the majority of them.
Prop Bets: These bets allow you to wager on different events of the season or bet on individual MLB games in NJ. The occurrences may or may not be related to baseball. For example, a bet on hitting a home run is a baseball-based bet. On the flip side, you can wager on things like the weather or conferences, which aren't related to the sport.
When to Bet On MLB in New Jersey?
Different time of the year experience different markets of MLB betting. Hence, you first need to check the MLB baseball odds before wagering. The MLB betting market is the biggest during: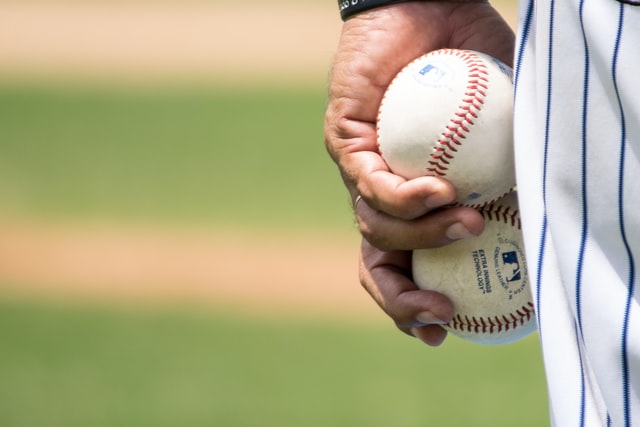 World Series
The World Series of MLB takes place in North America during the falls season. As the opening day comes closer, everyone's excitement starts increasing. And so does the number of bets. The interest keeps steady throughout the series. You can find various types of bets here, and also a chance to win big.
Playoff
People who don't prefer the World Series go for the playoffs. It takes place after the MLB finals. Therefore, people who may have left the regular season due to their favourite team falling out, returns during this time.
MLB Most Valuable Player
The announcement of MLB MVP is yet another time you can see people getting active for betting. Everyone keeps a close eye on who wins the award and try to make the most out of it.
MLB All-Star Game
All the stars of the National League and the American League take part in this game. It usually takes place around the mid of July. This serves as a great time for you to get on the betting platforms and test your prediction skills.
Tips for Betting on MLB in NJ
MLB wagering in NJ can be tricky if you are new to the world. For your help, here are some tips. You can keep these in mind to make the most out of your favourite sport.
Manage Your Finances
Let's start with the basic top of betting or gambling, i.e., money management. It is vital to keep your betting amount consistent. As the betting market is unpredictable, either you will become a millionaire, or you will lose everything. The chances of later happening are higher. Therefore, it is always suggested that you keep a maximum of 5% from your bankroll for each play. It will help you in remaining stable.
Try to Place Bets Against the Public
This is an excellent strategy followed by several professional baseball bettors. They generally try to bet against the public and go with whatever their instinct says. Another thing to consider here is to place yourself on the side of the house, as it always wins. Teams who get less than 20% of the Moneyline bets are most favourable for this strategy.

Don't Fall for Big Favourites
You must have heard about the inherent bias that is created in people's mind for the most amazing teams. They try to put their money on these teams and end up losing. This happens because sportsbooks generally take advantage of the bias and drag people towards overpriced lines. Thus, it would be preferable for you to use tools like PickWise and SportsBettingDime to check the latest baseball odds, news, and weather. It will help you in avoiding the tricky big favourites.
Avoid Betting on Bad Teams After They Win
There is a reason why experts or other people consider some teams to be bad at baseball. They may win for once or twice, but that won't happen again and again. That is why it is always recommended that you should either place smaller bets or avoid wagering at all on these teams once they score a win. However, you should always check the stats and see how you can profit from their next match.
Look for Unders
Totals bets usually attract people towards the over rather than under. The reason being, everyone wants to see how exciting a match gets when the player is scoring more. Just like big favourites, oddsmakers take the benefit of this factor as well. They try to shade lines to the over so that the bettors won't get much. If you want to make the most, you should try to move towards under bets whenever it seems more advantageous. It will help you earn better profits.
Check Reverse Line Movement
Another popular strategy of all baseball sports fans is to look for RLM (Reverse Line Movement). RLM is when the betting percentages and the betting lines move in different directions. This can help you spot sharp actions, which will offer you big wins. With RLM, you can stand strong against the professional bettors.
With these tips, you can win more, lose less, and make the most out of your baseball game wagering. Plus, it would help if you always remember to keep an eye on the factors that aren't related to baseball like the weather.
Latest News 2023 MLB Betting Odds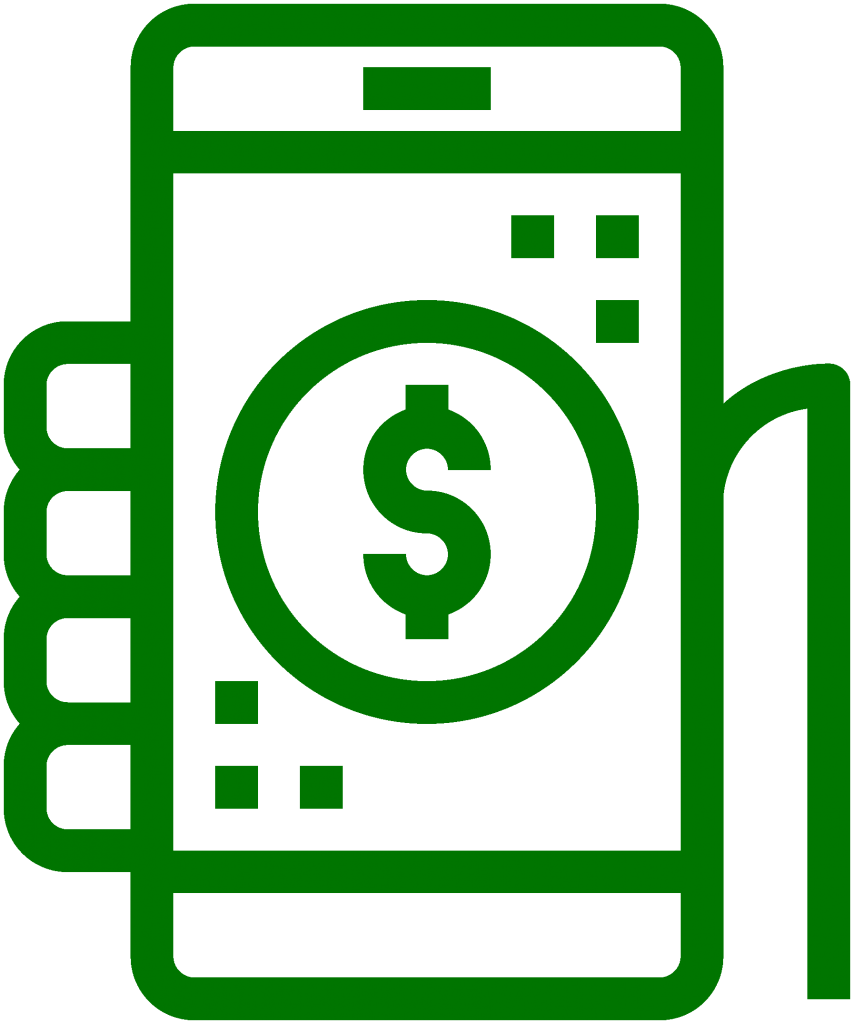 2021 World Series Champion Expand
Los Angeles Dodgers +300

New York Yankees +650

San Diego Padres +800

Chicago White Sox +1400

Atlanta Braves +1200

New York Mets +1000

Toronto Blue Jays +2000

Minnesota Twins +1800

Houston Astros +1600

St. Louis Cardinals +2500

Oakland Athletics +3300

Tampa Bay Rays +3500

Washington Nationals +5500

Los Angeles Angels +2500

Boston Red Sox +3000
2021 American League Champion Expand
New York Yankees +300

Tampa Bay Rays +500

Chicago White Sox +650

Minnesota Twins +750

Oakland Athletics +800

Cleveland Indians +1200

Houston Astros +1400

Los Angeles Angels +2000

Boston Red Sox +2500

Toronto Blue Jays +2500

Detroit Tigers +3300

Baltimore Orioles +4000

Kansas City Royals +5000

Seattle Mariners +6600

Texas Rangers +6600
2021 National League Champion Expand
Los Angeles Dodgers +200

San Diego Padres +500

Atlanta Braves +700

New York Mets +1000

Cincinnati Reds +1100

Chicago Cubs +1600

St Louis Cardinals +1600

Washington Nationals +1800

Philadelphia Phillies +2200

Milwaukee Brewers +2500

Miami Marlins +2800

Arizona Diamondbacks +4000

Colorado Rockies +5000

San Francisco Giants +5000

Pittsburgh Pirates +15000
Conclusion
MLB Betting is legit in New Jersey, so do not miss an opportunity to have fun and win some money. Always check your sportsbook's info and track the news to be aware of all odds and latest trends. Have a great bet!
Frequently Asked Questions
Can I bet on MLB online in New Jersey?

From the year 2018, New Jersey's government has legalized sports betting in the region. Therefore, you can place online bets on MLB easily. But always read the rules and regulations of the sportsbook you are using. Some of them specify certain conditions for playing like the minimum age of 21. To avoid any troubles, you should first ensure whether you are eligible for betting or not.
Where I can track all the useful info for betting on baseball?

The best place to check to stay tuned is MLB's official website.
What is the important factor to consider while betting on MLB in NJ?

It is quite convenient to bet on baseball in New Jersey. You can simply pick real money betting sites in New Jersey or MLB betting apps and start betting. But it would be best if you always place your bets wisely. By choosing the right wager for the right team and following some expert tips, you will be able to make significant profits.
What is the MLB run line?

MLB run line is a type of bet that you can place in a baseball game. It allows you to decide the winning favourite or losing underdog. The only difference in run line and money line bets is that you need to specify the winning (-) or losing (+) 1.5 runs here. So you win the wager on a favourite if they win by two runs. In case you place a bet on the underdog, they must win the game or lose by one run to make you win.
How do prop bets work in MLB betting?

While betting on MLB online, you can place prop bets on any event or statistic that may or may not happen during the game. This excludes the final outcome of the match. You can also wager on non-baseball things like the weather of the day or players' uniforms.
Written by: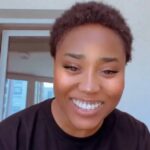 Jeannie is one of our top writers and experts at Luckynj.com. She is an avid poker player, and her skills have seen her finish in the money many times in tournaments. She is always happy to share her knowledge with anyone who wants to listen.