Guide to NFL Betting in New Jersey
Published: Jan 1, 2023
Updated: Jan 20, 2023
If you want to bet on NFL games, you've come to the right place. Here, we'll show you the best NJ betting sites for the NFL and how to bet on NFL games online. We'll also teach you all about the different types of NFL bets you can make, so you can be a pro at placing bets on NFL games. Stay tuned for the latest odds and updates from our NFL experts!
Best NFL Betting Sites

Fox Bet Sportsbook NJ
Secure banking methods
Exclusive bonuses
Variety of tournaments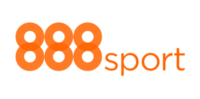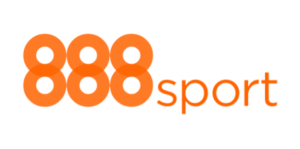 888 Sports NJ
$10 free bet
Elite VIP Club
Fast payout methods

BetStars Sportsbook NJ
Instant deposits for the most popular payment methods
Great bonus offers
Competitive odds on top sports
Best NJ Sportsbooks to Bet on NFL
Following are the best websites to bet on NFL:
DraftKings Sportsbook
It was launched in August 2018 with NJ mobile sports betting. Along with NJ, the site is operating in states Colorado, Illinois, Indiana, Pennsylvania, New Hampshire, Iowa, and West Virginia. The website is licensed and regulated by the New Jersey Division of Gaming Enforcement (DJGE).
Coming to its bonuses, there is a lot in store for everyone. the standard bonus received a significant update. While previously, the company offered a welcome bonus worth $200, it now extends a $500 deposit bonus along with a risk-free bet of up to $500. When you sign and make the first deposit, the platform will match the amount by 20% as their bonus. The minimum deposit limit is $5, and the bonus limit is $500. Also, new customers who sign up for an account will also receive a risk-free bet worth of $500. The website covers a wide range of supports, including basketball, baseball, hockey, MMA, Golf, Football, Olympics, surfing, and much more. The site has launched an NFL Pick 'Em contest with a prize pool of $2 million. This content may include the biggest multi-state NFL Pick 'Em in history. There is an entry fee of $15,00, and the contest is only available in New Jersey.
FanDuel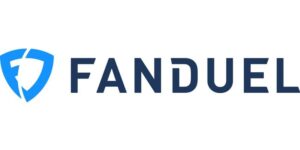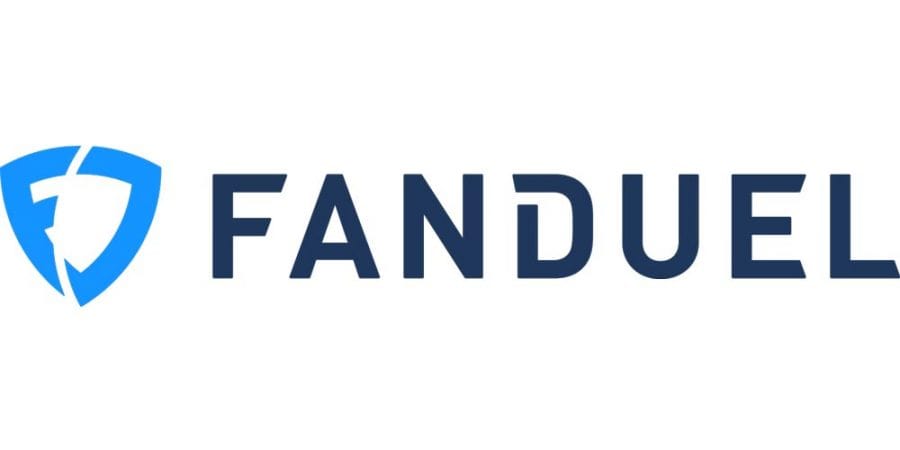 It is one of the most popular fantasy sports providers in New Jersey. This online daily fantasy sports provider was launched in 2009. FanDuel provides fantasy sports games for a lot of sports that include the NBA, NFL, PGA, MLB, NHL, MMA, etc. The platform also offers a wide range of betting options like moneyline bet, spread bet, total score bet, alternate spread, alternate top, and many more.
FanDuel has a profitable signup offer for new users. When you register into the site, you will get $500 risk-free. The minimum deposit limit to bet on this special bonus is $10. There is one 1x rollover requirement. The desktop application is easy to navigate and sleek in design.
All menus are placed in a well-organized manner. So, you will have no problem navigating your way around the platform. Recently, FanDuel went through a modification to boost the user experience. Presently, users can have a single wallet for the casino, sports betting, and daily fantasy. One of the areas where FanDuel falls behind is the lack of a reward program. The customer support system is also not efficient on the website. When you click to contact support, it often takes you out of the application and to the home page. So you may have a tough time contacting the team.
PointsBet
It is an Australian online sportsbook that was rolled out in New Jersey back in January 2019. It is licensed under the New Jersey Division of Gaming Enforcement. The company has collaborated with two well-reckoned entities of American sports domain NBA Hall-of-Fame Allen Iverson and the former NFL All-Pro Cornerback Darrelle Revis. Both these celebrities are brand ambassadors of PointsBet.
The company also provides sports betting apps in NJ for iOS as well as Android devices. iOS users can download the app directly from the iTunes Store, whereas Android users have to get the download link directly from the official website.
When you register for the first time into the website using the promo code BONUS NOW, you can claim free bets as a deposit bonus. This free bet is available up to $250. Along with the welcome bonus, the site offers interesting betting promotions as well. There is an MLB Booster that comes with different types of contests and rewards during the baseball season. Also, when you place a bet on any four+leg parlay and if you lose any of the legs, you will still receive the bet up to $25 to wager again. There is a standard loyalty program as well that customers can find on the 'Rewards' program.
SugarHouse
This well-reckoned offline casino launched its New Jersey mobile app iOS and Android users in 2018. The platform is governed by the New Jersey Division of Gaming Enforcement. The company entered the digital world with over 5 million live in-game betting options along with standard wager for a variety of sports. It is operated by Rush Street Interactive, a company that has its headquarters in Chicago, IL. When sign-in using the bonus code of 250MATCH and make the first deposit, you can claim a 100% deposit match up to $250. The bonus will be credited to your betting account within 48 hours. With merely a 1x wagering requirement, it is one of the simplest deposit bonuses. There is a dedicated page for promotions where you can check out the current promotions available.
FanDuel also offers loyalty programs for its existing customers. Similar to every other loyalty reward program, it centers on the points collected by the players. There are tons of options available for in-play sports NFL betting. This works seamlessly for both desktop and mobile versions. Head to the 'MoreSports' and then 'Live right now.' Here you will see the list of all the live sports events in NJ and other parts of the country.

Caesars
This popular online sports betting operates in the state of New Jersey, Pennsylvania, Nevada, and Indiana. The online sportsbook was launched in the third quarter of 2018 and covered major US ports and many international leagues. While the platform fails to offer many advanced wager types, it does provide a more extensive reward program. The welcome bonus by the platform comes in two forms. The first one is a no-deposit bonus wherein the players are offered free bets worth $10 for signing-up. It is a site credit so that players can explore what betting options are available. And you cannot divide the bonus, meaning you have to place the $10 wager to get the benefit. To claim this bonus, use the bonus code SPORTS10. After you sign up and make a deposit, the platform will match your deposit up to $500. The bet must be used together at a single bet; instead of being broken throughout different bets. To claim this deposit bonus, you must use the bonus code SPORTS300. The website is entirely compatible with desktop and smartphones. Irrespective of which screen you choose, you will avail of a seamless experience. The online sportsbook is a part of the extensive Total Rewards loyalty program.
MGM Sportsbook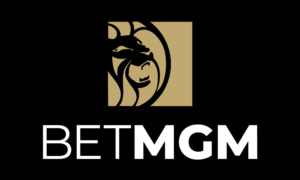 In 2017 this platform was launched with the name PlayMGM, but it was later rebranded to BetMGM. The online sportsbook based on New Jersey is licensed by Borgata, and the technology is provided by GVC Holdings. While the NFL betting apps were initially only for Android users, it is now available for iOS players as well. When it comes to bonus offers, BetMGM extends above-average bonus and reward programs. For new players, the platform offers money back on their first bet up to $500. To claim this bonus, the players have to register and make a minimum deposit of $10. But the money you receive as a refund cannot be withdrawn. You have to use it to place another wager, and the winning from it can be withdrawn. In terms of promotions, BetMGM leaves players impressed and excited. There is a different type of reward offering for each sport. But a common program is the Bet $10 and get $10. In this, when you place a bet of $10, the site adds an additional $10 in your betting account. There is a loyal program as well that is centered on earning iRPs.
Golden Nugget
This online sports betting site is the 13th sportsbook to be launched in New Jersey. It was officially launched in the Garden State in February 2019. It offers players a single wallet system that enables them to make bets on both casinos and sports through the same account. The platform offers a risk-free entry into its sports betting space. Once you sign-in and place your bet, the platform risks protection. This means if you lose your first bet up to $100, the platform will refund the wagered amount. The refunded amount cannot be withdrawn; instead, you have 90 days to make another bet.
William Hill
William Hill has been in the betting industry for eight years. This online sportsbook has over two million users betting on the different casinos as well as sports events. When it comes to bonuses and promotions, the platform lacks as opposed to its competitors. On your first deposit, the platform will provide a 100% match deposit up to $150. To claim this bonus, you must use promo code – USBET150. There is a no deposit bonus of $10 as well. As for the promotions, they continue to change with the seasons. A great thing is the wide sports betting options offered to the players.
Factors to Consider When Looking for New Jersey NFL Betting Websites
Following are some key factors that you should look into when assessing top NFL betting sites in NJ:
Reputation
The kind of reputation a betting site has determines whether or not you should invest your time and money in it. When checking out different websites, focus on the following questions:
Does the website appear safe?
Have you ever heard of it before?
Does the payment system appear suspicious?
Does it offer a good payout?
Answering these basic questions will help you reach a reasonable conclusion.
Legality
There are many fake websites out there who are ripping off money from people. One of the best ways to tackle the issue regarding security is to ensure that the gambling site is legal. When you choose legal sports betting in New Jersey websites, they display their operator licenses that grants and administrate their betting services. When betting websites are a part of a regulated market, it generates trust among the players.
Bonuses
The kind of bonuses a website offer is one of the key features that attract people to online betting sites. Basically, all gambling sites offer bonuses to new and existing players. So another factor to consider while assessing an online site is how lucrative the bonuses are. Bonuses come in the form of signup bonuses, loyalty rewards, and any other form. The more bonuses a website offers, the better it is for you. But when looking for the bonuses, check out the wagering requirements associated with it.
Payment Options

Betting websites provide different types of payment options that cover mobile wallets, credit cards, UPI, mobile wallets, etc. The more options you have at your disposal, the easier it will be for you to deposit the fund and start gambling. The withdrawal process is a different game altogether. Choose a website that has a straightforward and easy withdrawal process. A reputable website completes the payout request within 3-4 business days.
Customer Service
When you choose a reputable website, you are less likely to depend on customer service. But there are situations where you may want to ask questions like what kind of games are offered, the efficiency of payouts, availability of new promotions, etc. When looking for sites, check out the reliability of customer service they provide.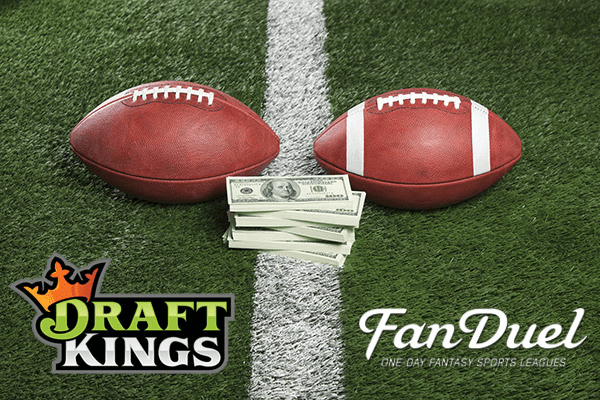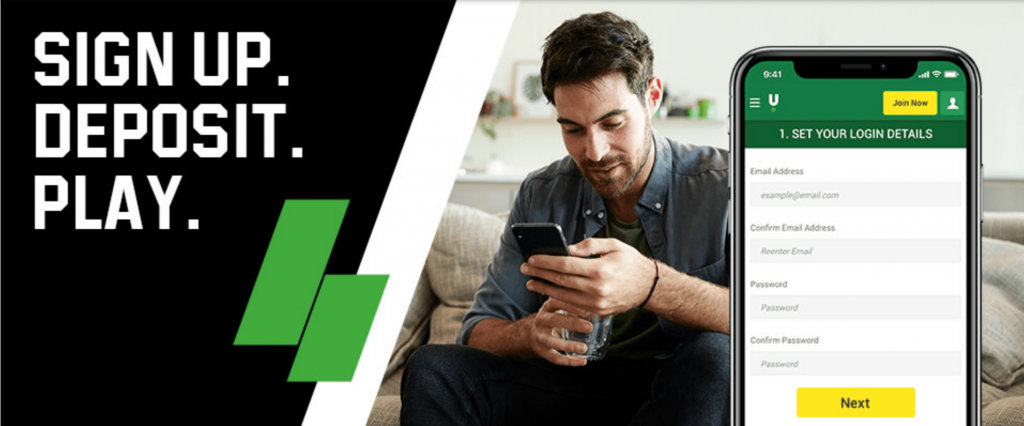 Different Types Of Bets Can Be Placed on NFL Games
Following are the popular types of NFL bettings available in the market:
Money Lines: This is a simple type of NFL Moneyline betting in New Jersey wherein you bet on the team you think will win. Underdog bettors are the ones that use this form of betting the most in games featuring small spreads.
Point Spread Betting: When we talk about NFL betting, the point spread is the kind. Primarily, both sides are set at 110, and you can bet on the favorite by surrendering the points. If you have bet on the favorite, then the favorite must win by more than the point amount.
Totals Betting: It's also known as over/under betting. When the sportsbook offers points totals, the bettors can place money on whether the score of both the teams will come under or over the set win total by the bookmaker. These points different based on the category of the game, such as pro football games, college football games, etc.
Props Betting: This form of betting allows bettors to place a wager of different players, teams, and the specific events of the game. Common prop bets involve wagering on which team will get the first score, which player will score first, which team will get the first field goal, touchdown, turnover, etc.
Futures Betting: Wager on NFL futures markets is primarily leveraged by the new bettors. In this, bettors place bets on series, an award, or event that will get completed in the future. It allows bettors to spread their money on multiple games, thereby mitigating the risk.
Parlays Betting: In this, the bettors choose more than two football sides, and they must all win for them to win the payout. You can bet on low-scoring players or popular teams.
Live Betting: It is a form of betting where you place money while the game is going on. This allows the bettors to gauge the match situation and then place the bet.
Tips to Win NFL Betting in New Jersey
Following are some of the best tips that will tell you how to bet on the NFL games:
Consider the Location of the Game
Home-field advantage is a real thing, and it matters more in some specific stadiums. For instance, Seahawks always perform exceptionally well in the home ground Seattle. Research and compare the team's performance at home ground and away from home. You should also consider when and where did the team play the previous week.
Review the Injury Reports
In football, even small changes can impact the overall performance of the team. Be aware of the players who have missed practice sessions in the recent weeks of the game, what role they play on the team, what their status is for future games, etc. Reports regarding the team injury are often vague, which is why it is important for you to stay updated with the journey of the players.
Go Beyond the Trends
Keeping up with the trends is a good idea when it comes to building your NFL betting strategy. The patterns often provide a lot of valuable information. But do not rely on your plan entirely on the trends. Do not make your decision based on the high point scored by the team, but understand how they got the point.
Keep Monitoring the Lines
Make sure you monitor the betting lines all through the week. Some sportsbooks provide more favorable odds with the progression of the week. Also, popular teams will be more favored than what the statistics suggest due to their loyal sports fans. 
Tom Brady Grabs All Attention Prior to the NFL

Tom Brady continues to be at the center of the sportsbook fishing rod. Bettors are pinning on his new team, Tampa Bay Buccaneers, as the most favorite team to win the Super Bowl. In fact, Tampa has already reserved 25% of the future betting handle of DraftKings Super Bowl. Brady moved from New England Patriots to Tampa Bay Buccaneers in March. This propelled the latter from 50-1 to win of 14-1 in this season of Super Bowl across the online sportsbook in New Jersey. It is one of the biggest off-season NFL championship odds moves in the history of the NFL season.
Why Betting Online Not in Person?
Of course, gamblers across the world continue to use the classic betting way in person, but online betting seems to indicate more advantages especially in the COVIDtimes. Here is a list of WHYs you should try betting online:
You can bet 24/7 with no lines.

You can bet during the game which is a unique feature of online sportsbooks.

Betting online means getting bonuses even for a smaller amount of money spent.

You are to enjoy more props as well as alternative lines because online sportsbooks are not dependent on the capabilities of their workers.
The Best Time to Bet
Online sportsbooks offer gamblers a lucrative opportunity to bet during the different phases of games. Let us discuss each possibility.
Betting After Release
Pros:
You are dealing with original numbers made by oddsmakers

You do not need to worry about market fluctuation
Cons:
Odds can move drastically

They depend on the betting volume

Breaking news rule the lines
Betting Before Kickoff
Pros:
Analyzes all the latest info

Set on the current image of the matchup
Cons:
Lines are moving

Numbers are worse than at the beginning
Betting During a Game
Pros:
Betting a real-time

Odds are adjusted
Cons:
Odds are changing all the time

You can miss a good one

Constant monitoring is exhausting 
Preparing For The Super Bowl
The most important sports event is soon to come. Use our tips and start planing your bets to win big!
Teams:

Tampa Bay Buccaneers Vs. Kansas City Chiefs

Date:

February 7, 2021

Location:

Tampa, Florida

Halftime Show:

The Weeknd

Stadium:

Raymond James Stadium
Conclusion
There you have it everything you need to know about NFL betting in New Jersey. It is certain that with the right strategy and reliable NJ online sports betting sites, placing money on NFL events can prove to be highly lucrative.
Frequently Asked Questions
Where in NJ can I bet on the NFL?

There are many NJ online sportsbooks for NFL bets in the comfort of your home. BetMGM, DraftKings, FanDuel, Points bet, etc. are some of the popular choices.
What types of bets can I make on NFL games?

Different New Jersey real money betting sites offer a wide range of NFL betting options. Some of the popular betting types are money line, parlay, point spread, futures, prop, etc.
What factors should be considered while betting on NFL games?

Ensure that you are well aware of the journey of all teams and players throughout the season. You should also consider whether or not the team is playing in its home ground.
How old should I be to bet on the NFL in New Jersey?

You must be 21-years old or above to bet on the NFL in the Garden State. Whether you choose online betting sites or NJ retail sportsbook, you will have to verify your age.
What are the most popular games to bet in the NFL?

Chiefs at Ravens, Buccaneers vs. Saints, Cardinals vs. 49ers, Patriots at Chiefs, etc. are some of the most popular NFL games.
How long should I wait for my money to be paid out?

In minutes after the game is over. Money will be transferred to your betting account.
Can I bet on several sportsbooks?

Yes, you can do this. This is legal.
Written by: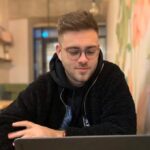 Stewart is an advantage gambler, author of reviews, and contributor at Luckynj.com. Reviews and guides written by Stewart are the perfect answer to all your questions.