Best UFC Betting Sites in New Jersey
Published: Jan 4, 2023
Updated: Feb 17, 2023
The entire American gambling populace remains grateful to the state of New Jersey for its effort in bringing betting in its many forms back to the United States. The Professional and Amateur Sports Protection Act (PAPSA), set up in 1992, had placed an embargo on legal sports betting across most states in the United States for years. NJ led the charge against PAPSA and, in 2018, won its US Supreme Court case 2018, leading to the reversal of the Professional and Amateur Sports Protection Act. This reversal allowed every state to set up independent sports wagering laws. The Ultimate Fighting Championship (UFC) is a US-based Mixed Martial Arts company – one of the first of its kind, founded in 1993 in Las Vegas, Nevada, and owned by Zuffa LLC.
The sport has become more prevalent in New Jersey in recent years, especially with locals like Frankie Edgar becoming more popular in the game. The Atlantic City has also hosted many Ultimate Fighting Championship tournaments, with the UFC on ESPN: Covington vs. Lawler in August 2019 being the tenth installment to be held in the State since its inception. Since sports betting has become legal in the state, UFC lovers can now place wagers on their favorite games and favorite athletes.
This guide gives a fair overview of the best UFC betting sites in New Jersey, why it is increasingly popular with American bettors and all you need to know to start winning by wagering on the UFC.
Best Sites to Bet on UFC in New Jersey

Fox Bet Sportsbook NJ
Secure banking methods
Exclusive bonuses
Variety of tournaments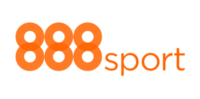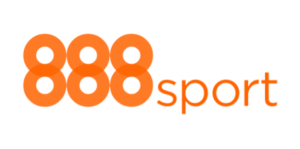 888 Sports NJ
$10 free bet
Elite VIP Club
Fast payout methods

BetAmerica Sportsbook NJ
Frequent promotions
Fast, easy withdrawals
New customer bonus

Bonus
Custom column
Instant deposits for the most popular payment methods
Great bonus offers
Competitive odds on top sports

Bonus
Custom column
In-play betting with live video
Wide variety in types of games offered
Minimal deposit - 10$
Excellent user interface
Best UFC Betting Sites and Apps in New Jersey
Online sports betting and casinos are fast taking the place of physical sportsbooks. With a wide range of options across Android and iOS platforms, users are getting spoilt for choice.
Many still love the euphoria associated with watching games together with others and cashing out physical tickets. But the ease of placing online wagers means it keeps its appeal. Currently, bettors in New Jersey, Pennsylvania, Colorado, Indiana, Iowa, West Virginia, and New Hampshire can place wagers on the Ultimate Fighting Championship (UFC) amidst other sports. Based on the above features, here is a list of our top choices.
DraftKings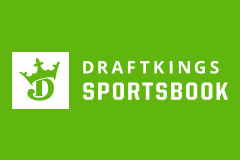 The Daily fantasy sports (DFS) franchise was one of the first sportsbooks to launch in the United States. DraftKings platform features a unique technology with a fast user interface, with live betting options. DraftKings is the best American sportsbook for live betting by far, and their "Flash Bet" offering is very interactive.
DraftKings boasts a $25 non-deposit signup bonus. You get 100 percent returns on your first bet up to $500 and up to a $500 deposit bonus on signing up. Their fascinating parlay bonuses, referral bonuses, and daily boosted odds are attractive options. DraftKings is the best option for mega bonuses and offers many options for making deposits and withdrawals. The provider has an app available on both Android and iOS platforms and the prospect of early cashout.
FanDuel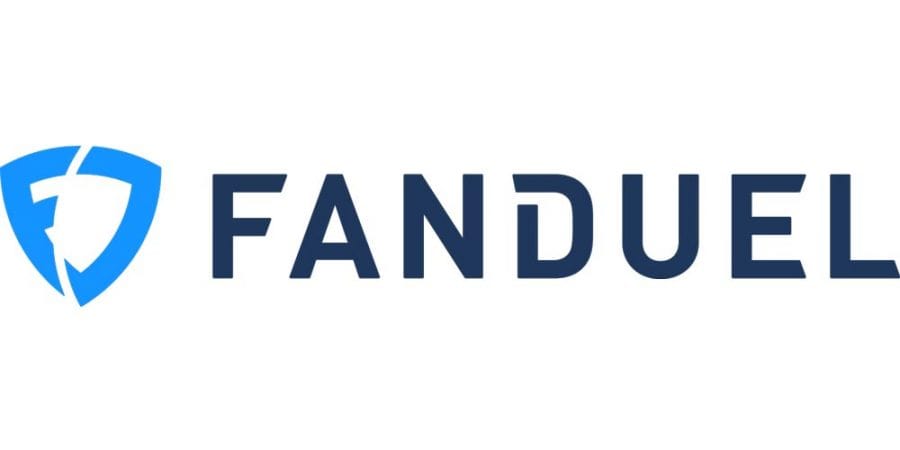 Like DraftKings, FanDuel switched from Daily Fantasy Sports to Sports Booking after the PAPSA repeal. They are a hugely popular brand and have exceeded many expectations. FanDuel became the sportsbook to have an iOS app coded natively for iPhones and iPads alongside their android app.
The app has an interface that is easy to understand, although occasional bugs are a minus. FanDuel offers a $500 risk-free first bet after a user signs up. If you lose your first wager, you get a refund of up to $500. They offer live betting options, but the overall experience with markets and odds available is not as good as most counterparts.
PointsBet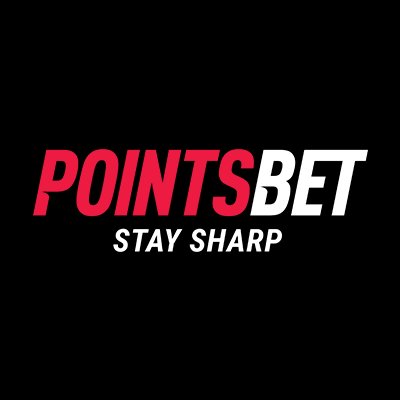 PointsBet is a sportsbook based in Australia that operates legally in the United States. It launched in New Jersey in 2019 and has since expanded to other states. There is a mobile app available for Android and iOS users on the android and apple app stores.
The platform has a unique PointsBetting option – a high-risk, high-reward wager type and players can earn more and lose more. Users have several options for making deposits and withdrawals. There is a $200 risk-free bonus available to new customers. Up to $100 refund if the player's first wager loses and up to $100 for the player's first PointsBetting wager.
SugarHouse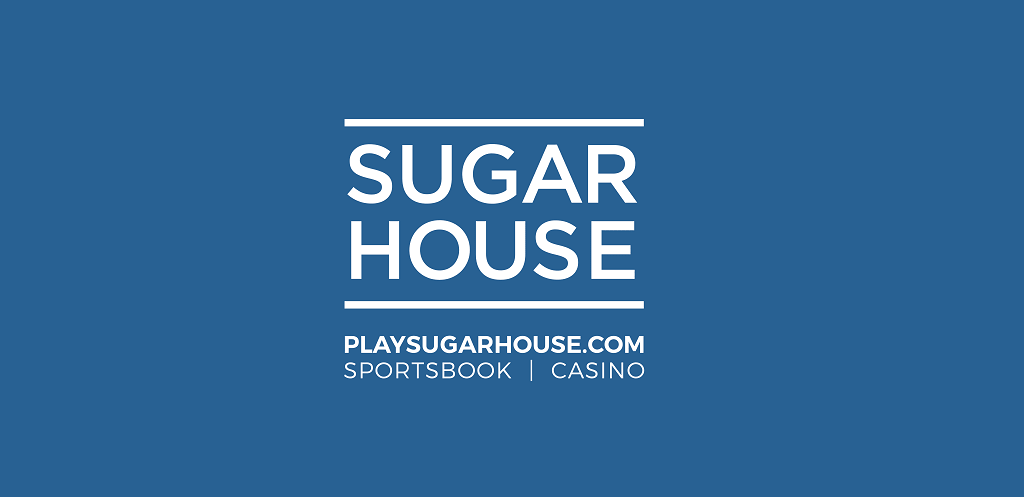 It is one of the popular options available to American bettors. The sportsbook is the sports betting arm of SugarHouse . It is a choice site if fast deposits and straightforward bonuses are preferred.
A mobile app is available for android and apple users, and the platform also has live betting and cash-out options.
The sportsbook offers up to a $250 deposit bonus, which requires a minimum deposit of $10. The bonus is easy to redeem – only wagered once, but there are no daily or weekly promotions. Their deposit and withdrawal options are much better than their competitors.
Caesars Sportsbook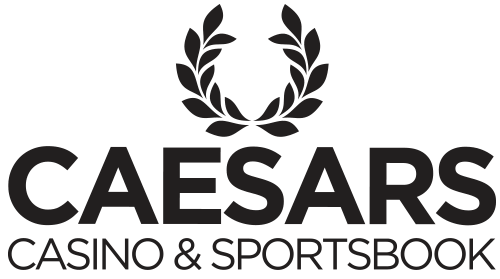 Caesars is relatively new and does not have all the features of modern sportsbooks. But players can wager in-play on UFC matches via their live-betting platform.
There are options for cash out available on selected events as well. The sportsbook offers new users a $10 no-deposit bonus.
Once the user verifies his or her account, the $10 pays into the user's account. There is also a 100 percent bonus of up to $300 on the user's first cash deposit. There are also several deposit and withdrawal options on the platform.
BetMGM Sportsbook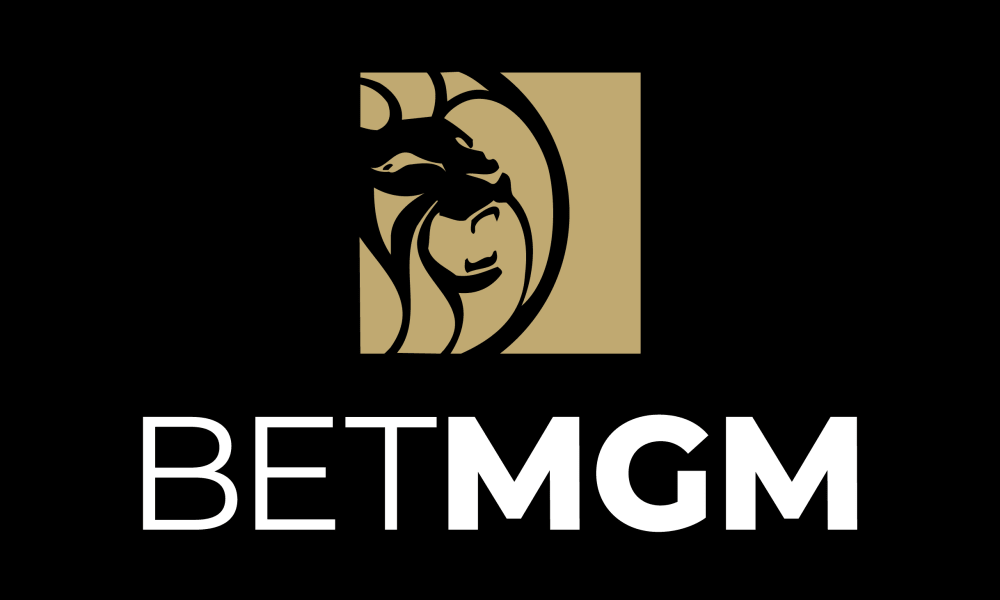 BetMGM sportsbook is one of those taking the American sports betting marketplace by storm. It results from a partnership between MGM Resorts International and Roar Digital. They are one of the very few sportsbooks that allow users to stream select sports events live, and offer some of the best futures odds.
The sportsbook has tons of deposit options. $10 is the minimum deposit amount for all payment methods, and $20 is the minimum withdrawal amount.
They have enticing bonuses for new customers, with a 100 percent risk-free deposit bonus of up to $500. If the first wager loses, the user can wager the bonus and keep the winnings. There are other promotions for existing customers like the weekly free bet offer. The app is available on android and iOS platforms.
Golden Nugget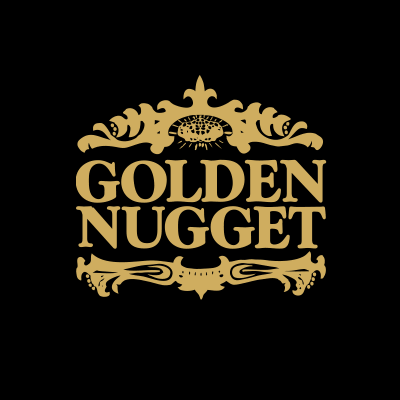 Golden Nugget sportsbook is an affiliation of the Las Vegas and Atlantic City casinos, which have been in operation for years. They offer an array of markets to choose from with enticing promotions and loyalty rewards for existing customers.
The sportsbook offers a $100 risk-free bet to new customers on their first deposit if the deposit is a minimum of $100.  There are several promotions on the provider, like Golden Line, Parlay Boost, etc. There is a mobile interface available on android and iOS too.
William Hill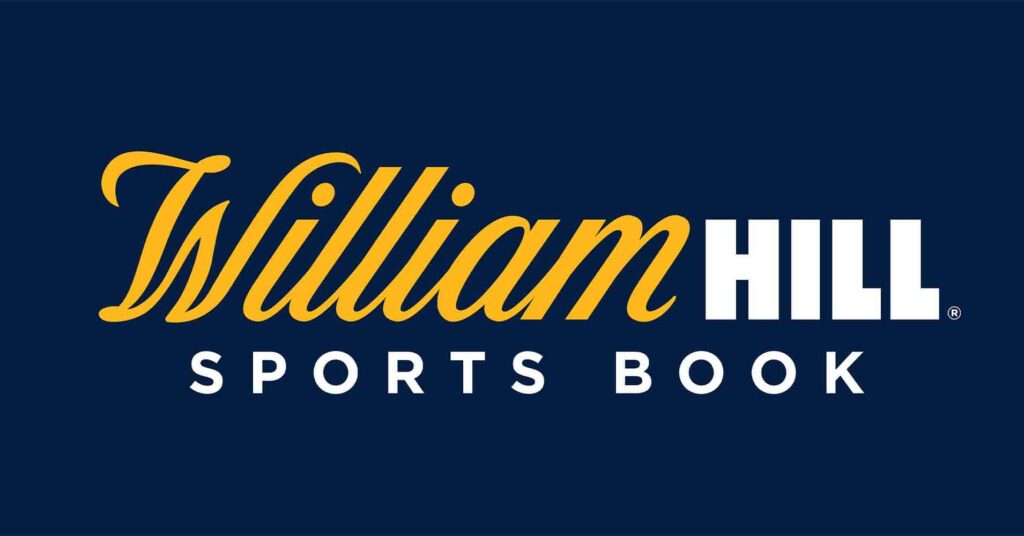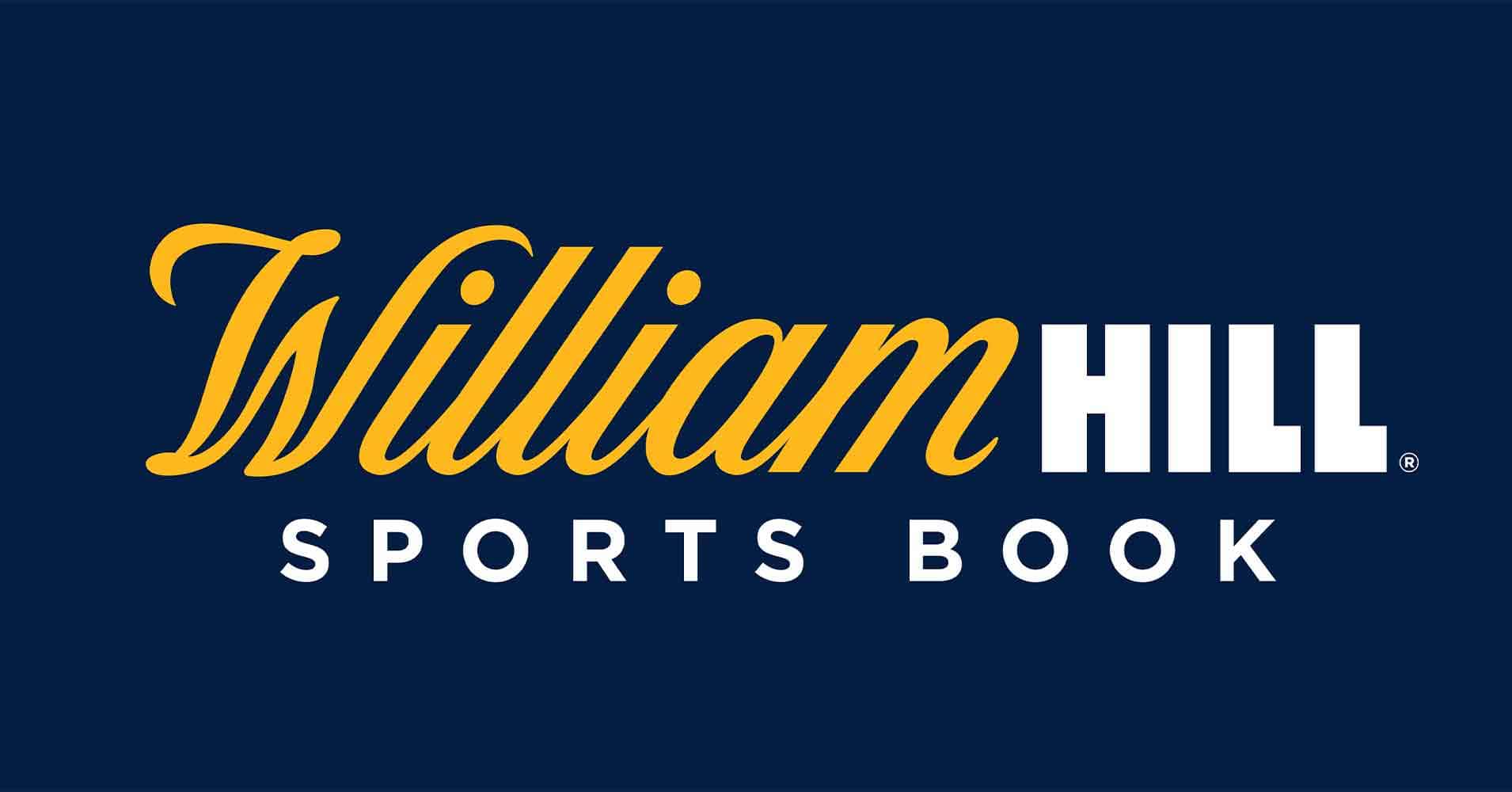 This is one of the oldest brands on the market. It was founded in 1934 but has consistently remained a strong force, now in the online space. They have an extensive reach, offering extensive wagering lines across various categories.
The app interface can still improve, and the platform can provide better bonuses, but the sportsbook provides an exciting betting experience. There are options for live betting, Live stream, and early cash-out. They offer a 100% deposit match of up to $150. With over 35 deposit and withdrawal options, there are so many options.
The coronavirus pandemic has caused virtually all physical sportsbooks to lock up shop. Online sportsbooks offer a comfortable and cost-effective alternative and are getting increasingly popular. UFC is available to watch on pay-per-view,, aiding the live betting feature.
The UFC has started a new policy that does not allow its fighters to bet on UFC fights.

In a letter, UFC Chief Business Officer, Hunter Campbell, told fighters and their teams that they are not allowed to bet on UFC events.

UFC explained that it had to change its policy to match the rules of the people who oversee sports betting in the United States. This is because more and more states are allowing sports betting.
What Should You Think About When Trying To Choose The Best Ufc Betting Site In New Jersey?
New Jersey has set the pace for other states as per gambling laws, and it's no surprise they have a host of sportsbook providers on show. Depending on your preferences about deposit methods or wager redemption or app user interface, you can make the choice that best suits you.
If you are unsure what suits you best, considering the following will help make your mind up:
Security: It is crucial to find out if the sportsbook is legal and regulated.
Ease of Deposit: To use an online sportsbook, you need a comfortable and secure means of making deposits.
Betting Markets available: Most sportsbooks have similar markets and a good gambling platform will offer most game from the various categories, and cover the major markets.
How good the odds are: No two sportsbooks have the same odds.
Promotions and Bonuses: Some sportsbooks offer bonuses upon signing up, some provide a "no-loss" assurance to new users on their first wager as well as a few other bonuses.
If they have a Mobile App: A mobile app that can be downloaded makes the user experience easier and more exciting. It is essential to find the option that you can trust, with an easy means of making deposits, which provides the most markets and best odds, and a mobile app will also be a fantastic advantage.
How is Ultimate Fighting Championship Played

Branded as the Premier MMA competition, it holds in the Octagon, and players compete across different weight classes.
The MMA types on show in UFC include wrestling, Brazilian Jiu-Jitsu, kickboxing, boxing, Muay Thai, Taekwondo, and Karate. Every competitive Ultimate fighting championship game has five rounds, each lasting a maximum of 5 minutes and a one-minute interval between each round. It is rare for a draw to occur.
Players win by submission, knockout, or unanimous or split panel decision. A Submission is called when a player taps out physically or verbally. A Knockout occurs when the Referee stops the match, when an injury resulting from a legal maneuver is severe enough to terminate a duel or when a player becomes unconscious due to strikes or kicks.
When the three judges rule in favor of a player, the decision is unanimous. If two judges favor one while another judge favors the other, the decision is a split vote. A majority vote occurs when two judges rule in favor of a player, and a third calls a draw.
There are currently 12 UFC weight classes at the moment, for both men and women:
Women's Strawweight – < 115 lbs
Women's Flyweight – 115 lbs – 125 lbs
Women's Bantamweight – 126 lbs – 135 lbs
Women's Featherweight – 136 lbs – 145 lbs
Flyweight  – 115 lbs – 125 lbs
Bantamweight – 126 lbs – 135 lbs
Featherweight – 136 lbs – 145 lbs
Lightweight – 146 lbs- 155 lbs
Welterweight – 156 lbs – 170 lbs
Middleweight – 171 lbs – 185 lbs
Light Heavyweight – 186 lbs – 205 lbs
Heavyweight – 206 lbs – 265 lbs
NJ UFC Online Wagering Lines
There are many betting markets for UFC, and they keep increasing. With coupons and promo codes, bettors can also boost their earnings on selected events, expanding the appeal of sportsbooks that offer such promotions.
Some of the most common types of bets to wager on the UFC include:
Money Line
It is one of the most straightforward bets to place. It means betting on a specific team to win a game. It might seem not easy to understand, except you are familiar with the essentials. There is a favorite and an underdog with odds at both ends of the money line.
The sportsbooks will assess both fighters' relative talent and offer odds on each of them, and wagers placed on the underdog yield more winnings than those on the favorite.
Therefore, sometimes it might be close if the players are almost as good as each other or very wide if there is a clear underdog. You'll see it's a negative number for the favorite and a positive for the underdog.
Totals
For this, bettors place wagers on the expected total number of rounds. Overs or Unders bet is another name for this. The sportsbook sets a moneyline for the total number of rounds they expect the match to last, and the stake is on whether the total number of rounds exceeds the oddsmaker's set total or not.
Method of Victory
There are a few possible ways every UFC game could end. Players can win by submission, knockout, or by a unanimous or split or majority panel decision.
A player can make a Submission by physically tapping or verbally submitting. Winning method bets are unique to MMA fights, and UFC bettors can wager on the method of victory predicted per game.
Each type of victory has a moneyline, depending on the player's history. The wager wins when the game ends in the method of victory you chose. It doesn't matter who wins as these are only bets on how the fight will end.
Point Spread
Point spread bets, also referred to as the "Handicap," is the number of rounds of advantage taken from the favorite or given to the underdog, opening the chances for either team to win the wager evenly. The favorite has to make up the number of rounds subtracted, or the underdog has to maintain the headstart for the bet to win.
Round the Fight Ends
This market option allows you to predict the round when the fight ends, which is useful if you are not certain about the match winner, but you feel the game will either end swiftly or drag on. Players can increase their expected winnings if they choose a specific player to win the game in one particular round.
Props
Prop bets are such that don't have a bearing on the outcome of the match. But they are placed on the occurrence or non-occurrence of a particular event during the game. Prop bets are quite popular among UFC bettors.
They could depend on occurrences that are up to a single player or a  match. Selections like Fight of the Night,  who wins the Knockout of the Night, and who will receive the Submission of the Night honor are common prop bets in the UFC.
Parlays
Parlay or accumulator wagers are those where multiple outcomes are picked from different games and wagered on together. For the bet to win, all selected results must occur as chosen.
Futures
A futures bet is one placed on an event that will finish in the future. It could be an event or game that will end in the future, and not on the day the player places the wager. If you fancy a particular player to win a UFC competition overall, at the end of the year, you can place a futures bet on such a player.
The live Betting
The live betting feature is becoming a hugely popular choice for UFC online sports betting. The feature makes for exciting odds that fluctuate in real-time and possibly increase the expected returns based on the bettor's prediction.
It is also referred to as "in-play" betting. It allows players to wager on occurrences after the game has started, and during the match, like bets on knockdowns, submissions, takedown attempts, and takedowns landed, etc.
Things to Know in Placing UFC Wagers Online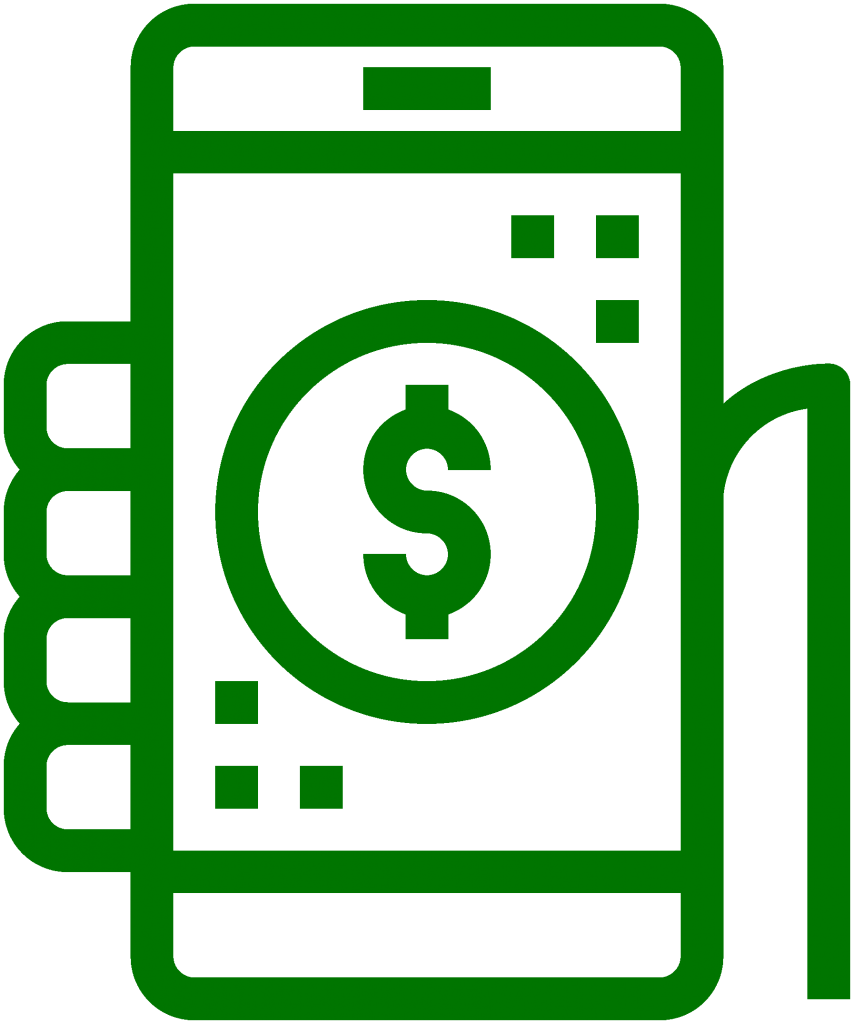 Bettors can do a few things to increase their chances of maximizing profit based on their predictions. A few dedicated platforms provide information on a player's recent performances, the recent head-to-head statistics for a match-up, etc. which help bettors make more objective and informed choices. One mistake you want to avoid is placing sentimental wagers on your favorite stars. Don't!
Smaller events, especially Prelims, may be an excellent place to put your money, as many upcoming fighters feature in these categories. There is much less information about these fighters, meaning the odds are inaccurate.
Check and compare the odds on a game across various sportsbooks and take advantage of prop bets and others that don't directly affect the game's outcome, like Moneyline bets.
FAQs
Is it legal to bet on UFC online in New Jersey?

Yes, it is. Online Sports wagering became legal in PA in 2017. Following the reversal of The Professional and Amateur Sports Protection Act (PAPSA), regulated betting by users is permitted on licensed betting platforms and apps.
What is the most popular bet type to place in UFC?

Moneyline bets are the most popular type as they are very straightforward and the easiest to understand.
What is the difference between MMA and UFC?

Mixed Martial Arts is the sport itself while the Ultimate Fighting Championship is the body that organizes MMA fights.
What is forfeit in the UFC?

Before a match commences, a fighter can forfeit if he or she cannot continue for any reason.
What NJ sites are the best to bet on UFC?

DraftKings, FoxBet, and FanDuel are among the top options, along with the others mentioned above.
Written by: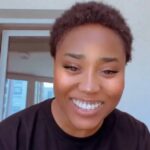 Jeannie is one of our top writers and experts at Luckynj.com. She is an avid poker player, and her skills have seen her finish in the money many times in tournaments. She is always happy to share her knowledge with anyone who wants to listen.