Live Dealer Blackjack NJ
Playing live blackjack is a lot like playing regular blackjack, except it's online and with a real dealer. You can play from the comfort of your own home, against a real dealer. The goal of the game is to get as close to 21 as possible without going over. If you get 21, that's called a Blackjack and you automatically win the game! Choose the online casino with the best live dealer blackjack NJ for you from the list below.
Published: Dec 21, 2022
Updated: Dec 27, 2022
Best NJ Casinos to Play Live Blackjack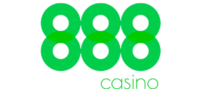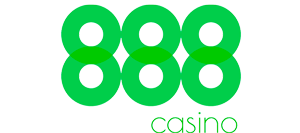 888 Casino
$20 no deposit needed
Licensed by the NJ DGE
Daily Promotional Offers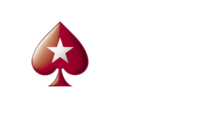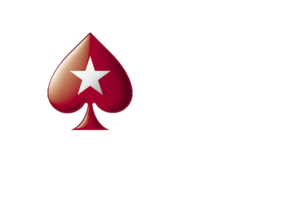 PokerStars Casino
Licensed by the NJ DGE
Instant Bonuses
Player Protection

WynnBET Casino
Licensed by the NJ DGE
100% deposit match
Best For All-in-One App

Bonus
Custom column
Mobile apps for iOS & Android
Legal & Licensed
$1 Million Mega Pick
Best Live Balckjack Casinos New Jersey
Casino
Bonuses
888 Casino
$20 No Deposit Bonus
100% First Deposit Match Up to $500
BetMGM
$25 No Deposit Bonus
100% First Deposit Matches up to $1000
Party Casino
100% First Deposit Match Up to $1000 and 25 Free Spins
Resorts Casino
$80 Bonus after your First $20 Deposit
Mohegan Sun
$20 No Deposit Bonus
100% First Deposit Match Up to $1000 with Promo Code MOHEGANSUNNJ
BetRivers
100% First Deposit Match Up to $500
Twinspires Casino
250 Free Spins No Deposit Bonus with FREEDAY Promo Code
Hard Rock
100% First Deposit Match Up to $1000
Ocean Casino
50 free spins and Up to $1500 Match On First Three Deposits
Harrah's Casino
$20 No Deposit Bonus or 100% First Deposit Match Up to $300
DraftKings
100% First Deposit Match Up to $2000
Golden Nugget
$10 No Deposit Bonus
100% Match Up to $1,500 On First Deposit and 200 Free Spins
Selecting The Best Online Casino In NJ For Live Blackjack
When you play blackjack online, there are lots of different websites that offer different kinds of games. Some have live dealers who can talk to you and help you learn the game better. To find the best place to play blackjack online, look for sites that have features like good customer service, helpful advice, and fun activities. They also should have a variety of bonuses available to help you get started.
Welcome and No Deposit Bonuses: Every casino tries to attract new gamers by offering a special welcome bonus. These bonuses could include free play, free spins, as well as free bonus money. There are also bonuses for deposits, and occasionally, the much-coveted no deposit bonus. If you're joining a gambling site to play blackjack online, you can join sites with the most appealing casino welcome bonuses and no deposit bonus if available. Currently, NJ's online casinos that have the best welcome offers are Golden Nugget Casino, Borgata Casino, and Betfair. For example, with Golden Nugget, you can get a $20 no deposit bonus with the promo code PLAY20. Alternatively, you can use a promo code PLAY30 at Betfair to get a $30 no deposit bonus. Both casinos also offer 100% deposit matches which can potentially give you up to $1,500 in bonus money. Watch out, however, for specific wagering requirements and eligibility before you decide to play.
Jackpots: While you mainly want to join these sites to play online live blackjack, you may want to play slot games too. In that case, you'd want to play at online casinos that offer jackpots. This ensures you always have the opportunity to win big when you play your favorite slot. These days, most online gambling sites feature slots with jackpots, and we think it should be the standard for all gambling sites. Therefore, the best online casino sites to play live blackjack should offer jackpots as well.
Loyalty Program: A loyalty program is the casino's way of rewarding the members who keep playing on their site. These could be exclusive deposit bonuses, birthday gifts, free slots, and many more. Usually, gambling sites reward players according to how much time they spend playing on the site. Some sites offer loyalty programs, while others don't. If you're joining a live blackjack online casino in New Jersey, it's always best to join the ones that offer loyalty programs. Caesars and Borgata are currently some of the best online casinos with the most thought-out loyalty programs. As such, at Caesars, there are several Tiers which you can achieve by compiling your points. Each tear gives you chances to receive personalized rewards, including cash prizes, gifts, discounts, restaurant and hotel reservations, and many other perks.
Software Providers: Experienced gamblers know that the best games are powered by popular software providers like Microgaming, Evolution Gaming, Playtech, and NetEnt. Compared to the rest of the software companies, their graphics are slicker, the controls are smoother, and the overall gaming experience is more immersive. Normally, top live dealer blackjack online casinos in New Jersey will have either of the aforementioned providers and a few other big names.
Safety: The best live blackjack online casinos are usually fully licensed and regulated casinos. Since you'll be submitting your personal and financial information, make sure that a live blackjack online casino of your choice is a recognized brand and a safe gambling platform. In our reviews, we recommend only the confirmed legal gambling sites with high standards of security and customer protection. As a rule of thumb, stick to the reputable online casinos mentioned in this or other reviews on our website.
Licencing Information: The best live dealer blackjack casinos are licensed by relevant gaming commissions around the world. We always consider whether a casino has legit licensing information or not. Playing at a gambling site that is not licensed is both a crime and a major risk to lose all your money. Therefore, it's important to confirm that your preferred online live blackjack gaming site is legit and has a working legal gambling license.
How Does Live Blackjack Work in New Jersey?
The rules are pretty straightforward. You (and other players) play against the dealer instead of each other. As it is the live dealer version, your cards will be handled by a real human dealer with a traditional shoe. The basic principle of the game – to get a "natural" or "blackjack" value of 21 or closest to it – remains the same. You win if your hand is closer to 21 in value than that of the dealer's or if you hit a 21.
There are eight decks in the shoe, and players are able to double down on two cards. Players can also double after the split. However, there are no re-splits, and players are unable to hit re-split aces. The house edge falls at 0.72%, and a player's minimum wager is mainly $10 in most blackjack casinos while the maximum wager is $1000. This is the case at Golden Nugget online casino, although numbers may vary slightly in other casinos. As in a traditional blackjack game, players are dealt cards and either draw additional cards or 'stand' their hand if satisfied with the cards. At the end of the round, they either win if their hand beats the dealer's or lose if it doesn't. Some live dealer blackjack variations have additional side bets available. For example, in a Golden Nugget live dealer blackjack game, you can use such side bets as Perfect Pairs and 21+3.
Live Blackjack Apps
For gamers looking for the convenience of playing on the go, you can always play your favorite live table on your mobile. Whether you own an Android or iOS device, you'll find that most casinos offer a user-friendly mobile app with a reasonable selection of online casino games. As live dealer games are a relatively new and niche genre at online casinos, you will not find that many live dealer blackjack options on NJ legal gambling sites and their mobile apps. However, the gambling websites we mentioned before, such as Betfair and Golden Nugget now offer their live dealer blackjack games on desktop and mobile alike. Therefore, all you have to do to play the game via a mobile app is to download the app of your preferred NJ casino. Remember that your mobile experience of mobile live blackjack will also rely on the streaming quality and stability of your internet connection.
Depositing Methods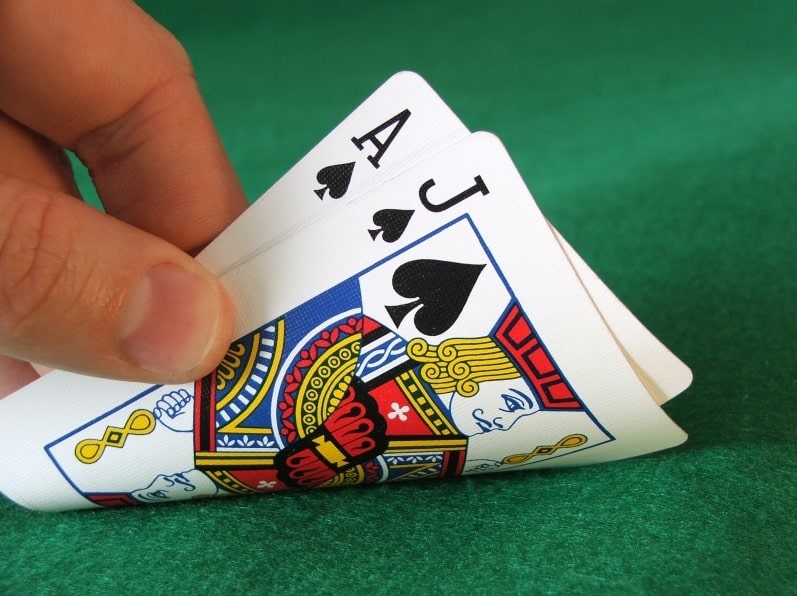 Deposit methods to play live dealer blackjack are no different from what you get when playing other casino games. There are several methods you can use to fund your account to play this game. You can do it with Visa and Mastercard credit cards, e-wallets, prepaid cards, bank transfer, and even cash. All you need to do to make a deposit is to click on a deposit page and choose your preferred payment method. Indicate the amount you want to deposit and confirm the transaction. Different online casinos offer their own selection of banking methods. However, with deposit methods generally the same and plentiful for most NJ legal gambling sites, you won't have a problem choosing a platform based on this aspect alone.
The same process is applied while withdrawing your cash winning. Here, however, your options are more limited. For withdrawal in most online casinos, you can choose between a direct transfer to your account, ACH e-checks, physical checks, and e-wallets like Paypal, Skrill, and Neteller. Most gamblers prefer to use e-wallets as they are generally a more secure method of online transactions. However, not many legal NJ online casinos offer enough e-wallet options for withdrawals, if any at all. A standard secure way to make deposits and withdrawals from your bank account is with a Visa or Mastercard card. It could be credit, debit, or even a gift card. With a solid and confirmed security system, you can depend on bank card payments as safe and secure transactions.
Play With PayPal and PayNearMe
If you own a PayPal or PayNearMe account, you can fund your online account and play at your favorite casino. Many New Jersey gambling sites support both payment services. If you want to fund your account with Paypal, simply open a PayPal account and link it to your debit/credit card. You should be able to make safe and secure deposits and withdrawals. PayNearMe is slightly different. While it allows you to make deposits, you can't make withdraws with it.
Tips for Live Blackjack
Online Blackjack is typically a game of luck. However, it does also require a much higher measure of risk and the ability to strategize your bets. To win, you need to sharpen your skills and keep a cool head. Here are a few tips to help you become better at this fan-favorite casino game.
Always play one hand at a time. Playing multiple hands can be distracting. Playing one hand means you can keep your focus and develop a winning strategy that works for you.
Choose tables with low wagering requirements to help you cope with losses.
Sit farther away from the dealer. This gives you the chance to observe how other cards play out.
Use blackjack charts. You'll find blackjack charts on many websites online. These charts show you what to do and which actions to choose in a particular situation, with specific combinations of cards in both your and the dealer's hands.
Always insist on a table that pays 3 to 2 and with the dealer standing on soft 17. Choosing a different table could land you in a position where the house edge increases significantly. This would make it less of a fair game for you.
Conclusion
Live dealer blackjack is undoubtedly one of the most thrilling games you can play at an online casino. It's no surprise that legal gambling sites continue to add more variations of this classic table game, as it has become increasingly popular among slots fans. Right now, you can find many NJ legal online casinos offering your favorite blackjack games. Live dealer blackjack takes the experience to a whole new level as you get to interact with a professional, friendly human dealer in real-time. Enjoy the feeling of playing traditional blackjack from your own home or anywhere else that is convenient for you. Just make sure to brush up on the rules, pick out the best legal NJ online live dealer casino, and remember to gamble responsibly.
FAQ
Do all NJ casinos offer live blackjack games?

No. In fact, most NJ casinos do not offer live blackjack games. Always check before you sign up at an NJ casino. Currently, Golden Nugget, 888 Casino, and Betfair all have live dealer blackjack options. However, with the game's popularity, we expect more options to become available for NJ players in the nearest future.
What Is Live Dealer Blackjack?

Live dealer blackjack is a game that allows you to play against a real dealer in a game that goes on in real-time. The live dealer blackjack is streamed on the gambling platform, which, unlike a software online blackjack game, requires a higher Internet speed and allows you to communicate with the dealer. 
Are there blackjack apps?

Live blackjack is available in the apps of several legal gambling sites in NJ. Those include Betfair, Golden Nugget, Borgata, and 888 Casino. 
What are Sign Up Bonus and Deposit Bonus Offers? 

Welcome bonuses and deposit matches are available in great variety on most NJ gambling sites. These offers are frequently updated, so you should check them as you sign up for an account at a live blackjack casino. Typically, online casinos will offer a 100% deposit match and, occasionally, a no deposit bonus.