NJ Makes a Record of $118 Million Through Internet Gambling
Andy Brown
Published: Aug 20, 2022
Updated: Mar 21, 2023
Please read our updated article about New Jersey's gambling revenue.
Gamblers are returning to conduct their wagering activities at Atlantic City's casinos this summer. Another contagious variant of COVID-19 has already spread across the country, but NJ online gambling has set up a new record in July. On Monday, the New Jersey Edition of Gaming Enforcement stated that 9 casinos had won $118.6 million through internet wagering during July. 
July is considered the best month in the state since it's the early adopter of online gambling. The month of March of this year also recorded $113.7 million. The figures for July 2021 show a 36% increase when compared to the numbers for July 2020. 
What Does Jane Bokunewicz Have to Say?
Due to July's month internet wagering record for 2021, Jane Bokunewicz was pretty impressed. The Director of Lloyd Levenson Institute had shared her thoughts by saying that the patrons did not lose their appetite for the online wagering products even when they returned to the in-person gaming experience. 
Apart from that, she also believes that the increase of these figures shows that people have engaged themselves by participating in various gaming options. When the sports wagering income and in-person gambling is included, three-horse race tracks and casinos that provide sports betting options won $450 million during July 2021. This is a 70% increase when compared to last year's record. 
Few Words From James Plousis 

Chairman of the New Jersey Casino Control Commission, James Plousis, also expressed his thoughts. James started by saying that the recent energy proves Atlantic City's elasticity. He also said that would indeed reinforce the confidence within the recovery of the gaming and tourism sector of New Jersey. Apart from that, he also noted that July 2021's income is 29% higher when compared with July 2019. This is pretty impressive, and he can already see that the rest of the year will surely provide some positive outcomes if the revenues keep increasing like this. 
Reports on the Increase Revenue of July 2021
All nine casinos have provided information that the revenue for July 2021 has increased dramatically by $55.5 million, a 79% increase. Borgata was up by 76%, which is $106.5 million, Tropicana was up by 63%, which is $36.7 million, and Golden Nugget went up by 77%, which is $15.5 million. On the other hand, Caesars was up by 31%, which is $26.3 million, Resorts was up by 57%, which is $18.8 million, and Harrah's received an increase of 38%, which is $29.3 million. 
Final Thoughts
The July month's revenue for online wagering has provided some positive income. The casinos within New Jersey have experienced a massive increase in their income. It clearly showed that despite so many issues due to the COVID-19 pandemic, people have kept themselves engaged and entertained through internet wagering. 
Written by: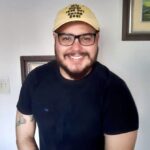 Andy is a skilled recreational gambler for more than 11 years. His primary focus is on the regulated US online casino and poker markets. Editor-In-Chief at Luckynj.com.