In New Jersey: Downward Trend in July
Andy Brown
Published: Aug 20, 2022
Updated: Sep 1, 2022
The mid-summer figures have displayed yet another downward trend within the sports wagering arena of NJ. These numbers were released by NJDGE or the New Jersey Division of Gaming Enforcement on Monday. Within the total sports handle, the NJ sportsbook has produced $578.7 million in July. This is 24% down when compared with June's $766.9 million. 
The June months numbers are 83.7% higher than July 2020, which was $315.1 million. But the overall sports handle of 2021 for the NJ sportsbook was in January as it produced $958.72 million. Apart from that, $856.618 million was wagered in March, but the all-time monthly record was $996.3 million, set by New Jersey during December.
Breaking Down the Month of July 2021
When you look at the sports wagering revenue of July 2021, you will find it is $54,966,257. It's 22.9% less when compared with June 2021 revenue of $71.3 million. The June month's income is 86.0% more than July 2020's revenue, $29,551,981. On the other hand, mobile accounted for a total handle of 91.5%, which is around 2.5% more than June's 89%. 
What Are the Other Main New Jersey Figures?

In July, the total gaming revenue for New Jersey was $450.55 million, which is a 14.7% increase when compared with June's $392.84 million. But it's a 70.4% increase compared with July 2020's gaming revenue, which was $264.485 million. 
The gaming revenue for the first six months of 2021 was $2.11 billion compared with the first six months of 2020, which was $1.03 billion. This is 105.7% within the entire state of New Jersey. Apart from that, New Jersey's online win was $118.6 million, a solid increase of 10.9% compared with June's $107.05 million, but it's a 35.7% increase from July 2020s $87.9 million.
The online gaming revenue has dramatically increased by 50% within the first six months of 2021 compared to the first six months of 2020. 
Few Words From Jane Bokunewicz
Director of the Lloyd D. Levenson Institute of Gaming, Hospitality, and Tourism, Jane Bokunewicz, stated that even though the month-to-month gaming revenue flattened up, July 2021 has set up a brand-new record for single month revenue.
Jane also said that this indicates that all the patrons have not lost their appetite for internet gaming goods even when they come back for the in-person gaming activity. She said that many people are taking part in numerous internet gaming options for which the revenues were good for July 2021. 
Summing Up
Even though the delta variant of the COVID-19 has not impacted the July month's revenue, there might be some impact on August's revenue. It will depend on the patrons how they wish to navigate through the entire next phase of this COVID-19 pandemic. 
Written by: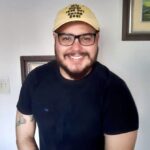 Andy is a skilled recreational gambler for more than 11 years. His primary focus is on the regulated US online casino and poker markets. Editor-In-Chief at Luckynj.com.