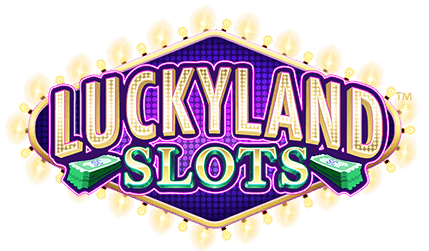 LuckyLand Slots in New Jersey
Published: Aug 5, 2022
Updated: Dec 27, 2022
10 Gold coins
Screenshots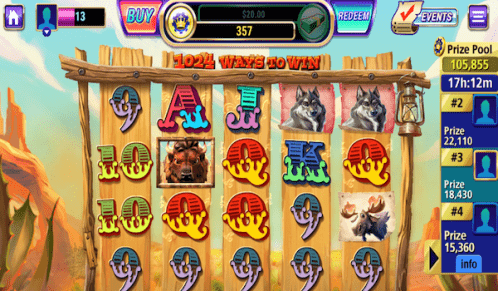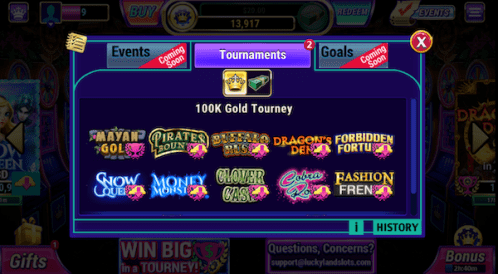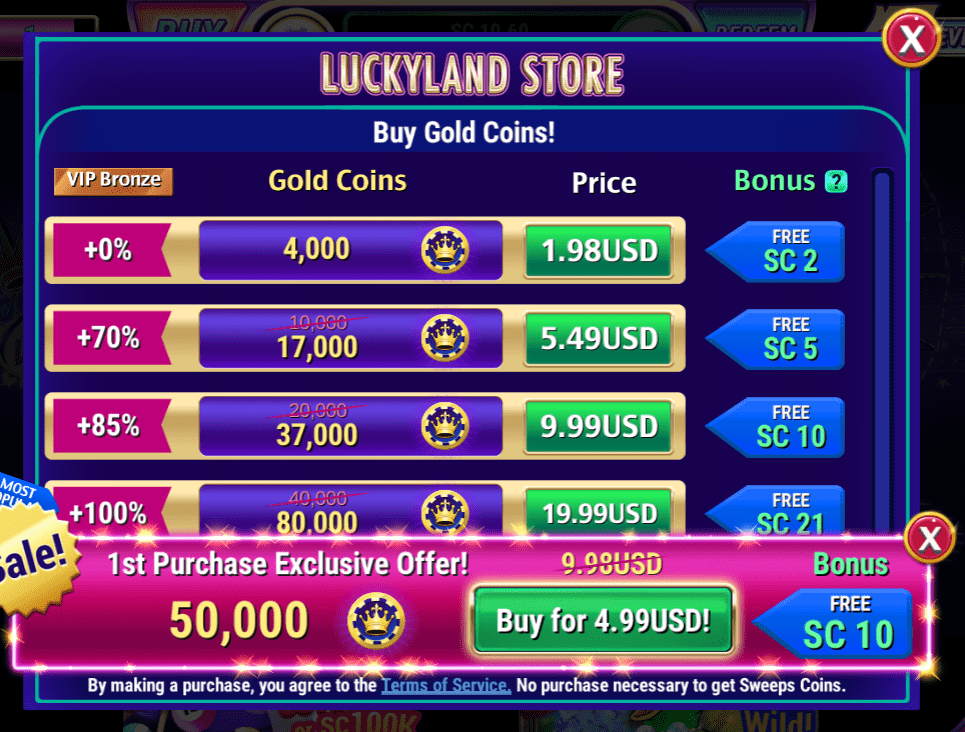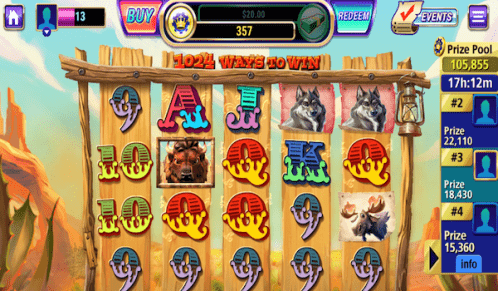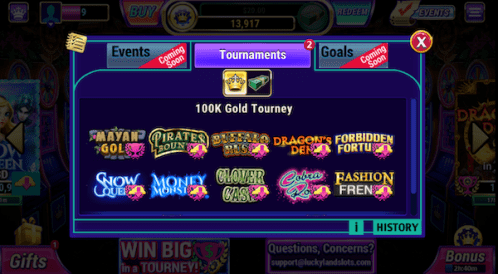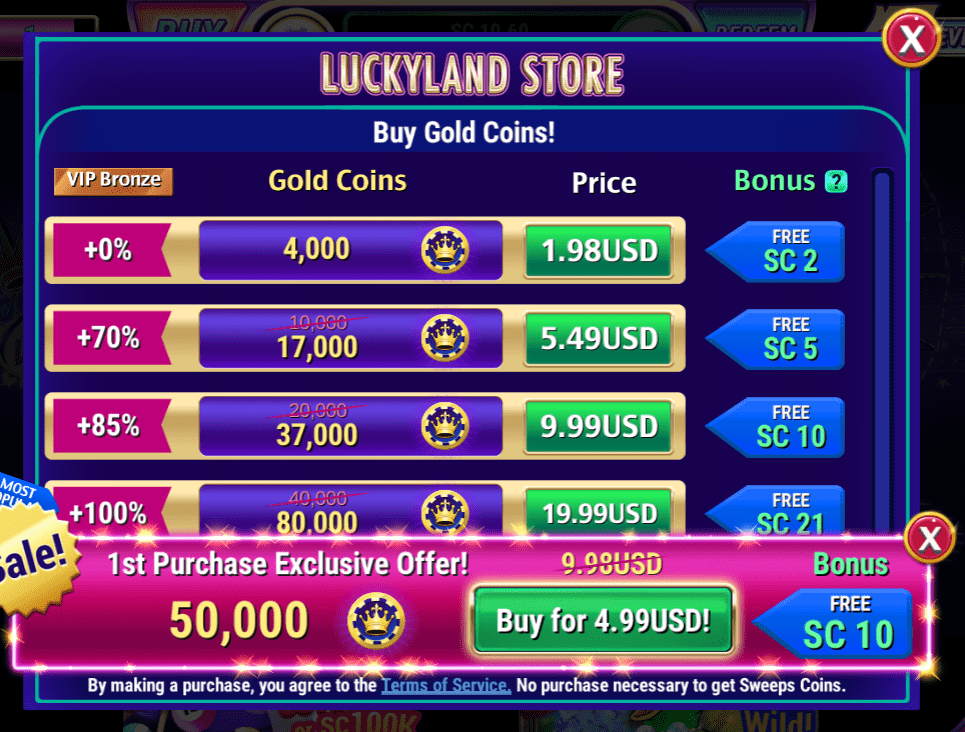 LuckyLand Casino was established in 2019 by the Maltese Company, VGW Holdings Limited, and is seen as a socio-gaming platform. It utilizes a sweepstakes model that enables players to have an online real-money gambling experience without risking any real funds.
This makes the casino very popular among citizens of the United States who reside in states where online casinos are illegal or restricted.The Maltese Company, VGW Holdings Limited, which operates LuckyLand Casino, is licensed by the Malta Gaming Authority. This group is responsible for granting the casino a license to operate in New Jersey; players can thus enjoy slot games and other casino games with complete peace of mind at this secure, convenient, and free-to-play online platform.
Best LuckyLand Casino Games
Currently, there are only scratch cards and slots that are available. Although the numbers of games are quite limited, there are still variants that would keep you glued to your screen. There are 27 slots that players can make a selection from, and each of these slots can be played with gold coins. The 'play money' is usually referred to as gold coins or sweep coins. Two scratched car games are available and can also be played using the sweep coins.
There are games like Power of Ra that offer a jackpot that is up to 300,000 sweep coins. The games at LuckyLand casino are all developed by the casino directly, and they mostly have decent and appealing graphics matched with a good sound effect. Joining LuckyLand slots casino in NJ offers the player the opportunity to engage in several virtual journeys.  A high sea experience searching for plunder is gotten with the game Pirates Bounty. Vaults of Valhalla would give the player a mythical journey experience.
NJ LuckyLand's Software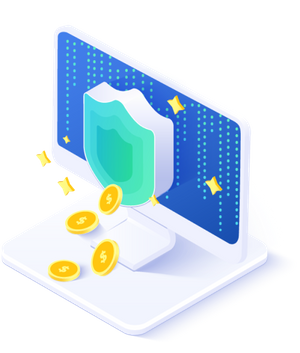 The software used by LuckyLand is simple and provided by the VGW company. In a way, it is similar to the Facebook games played some years back. However, the versatility of the themes it has and the gameplay options are awesome. It can perfectly work with any browser, and you might not necessarily need to download the app or make the installation of another software to play the games on your desktop. Although they have the android app, which runs better, generally, the casino has the scratch cards and slots to run on their software with quite a limited number of games. At the launch of the games, you might be a bit overwhelmed by what you see. Interestingly, it is just an overview of the gold coins and sweep coins, VIP level. Players can scroll through the available games, check out their gifts and bonuses and do much more.
The game interphase has an event area, and slot tournaments can be played as a competition with other players. They also make use of Netnanny.com; this is a software that protects little kids from web content that is inappropriate for their viewing pleasure. Also, Cybersitter.com is a filtering software used by the casino. This software enables parents to include their sites they intend to block.
Mobile NJ LuckyLand Online Casino App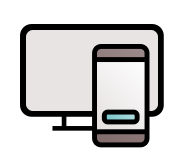 With advances in the technological world, the casino industry has leverage on such opportunities to become better. This is one relationship between mobile technologies and social casinos that have done a great deal for the casino industry and keeps getting better daily. LuckyLand casino has a mobile app for all manner of devices. Players can decide between downloading the app or making use of the browser to access the casino platform. Fortunately, players can also access the app without downloading it on their devices.
LuckyLand slot app is available for both, Android and IOS users. Regardless of whatever means the game is played, each player is up for an incredible and stunning gaming experience. All games at LuckyLand are mobile-friendly. They are properly optimized to give a good mobile performance. Often, with mobile devices, these games give a better gameplay mode, and the graphics are more appealing than it is on a desktop.
App
LuckyLand has a mobile app for mobile devices. The app is now available for Android and IOS devices.  Downloading the New Jersey LuckyLand slots app is quite simple. Visit the website and click on Download now. You would have to select a place to save the download of the app if you are making use of a desktop device. When the app is downloaded, follow the simple installation process on the web to get started on the app. The app has an easy to use interphase that has a good navigation design. The graphics are great and most appealing to players.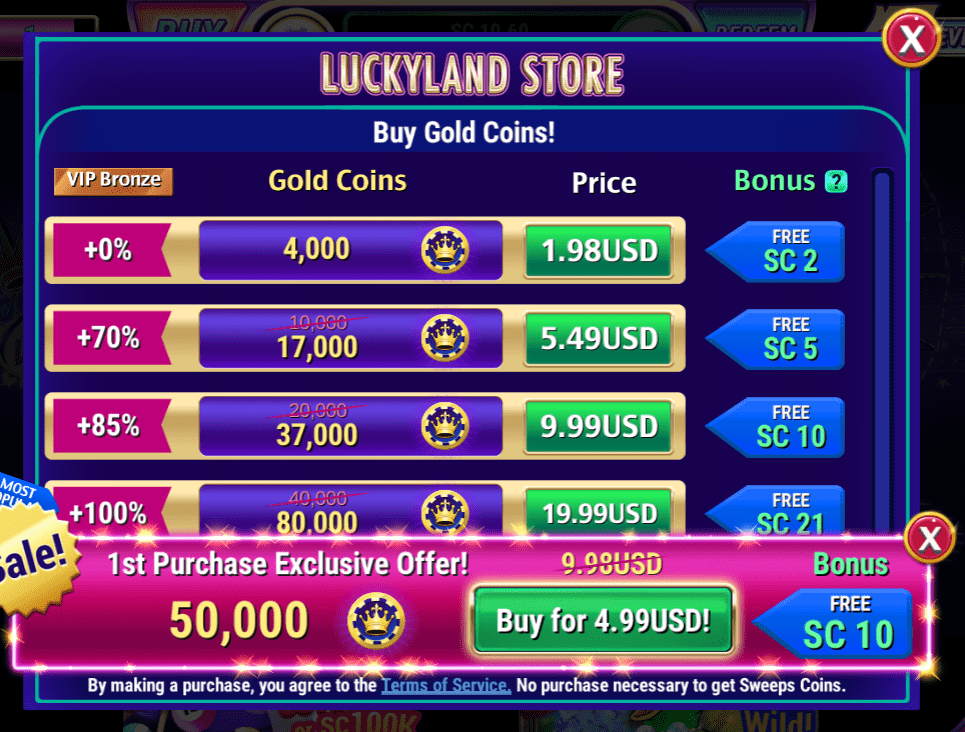 LuckyLand Promotions in New Jersey
There are awesome prizes to be won at NJ LuckyLand slots promotions.  Although players cannot make a deposit or better still cash out real money bonuses. However, there is a sweep coin mechanism that casinos apply for players to bet with a currency with real monetary value at LuckyLand slots offered in New Jersey.  At sign up, 10 sweep coins are offered to a new member. This is credited to his account. Interestingly, these coins have a clause. They can be redeemed at a rate of $1 to 1 sweep coin. This welcome bonus can be easily claimed without any NJ LuckyLand slots promo code is applied. Sweep coins can be gotten from the site through various promotions. At regular intervals, players can claim free gold coins every few hours. Players can give one another free spin.
LuckyLand Casino Welcome Bonus
The welcome bonus is 10 gold coins or sweep coins. This can be converted to real money, and it would not require any New Jersey LuckyLand slots bonus code. Once a player completes his registration, they can easily claim their bonus, which would be immediately credited to their account.
Loyalty Programs
Fortunately, Lucky casino knows how to reward customers that have been with them for a very long time. Players who have spent both real money and time at the casino are often rewarded with a VIP Loyalty Program. The VIP Loyalty program is a player's way of reducing NJ online gambling, which is quite expensive for some players. The VIP loyalty program at LuckyLand is a six-tier type. It increases how much gold coins a player can save as you go up a tier. The higher the tier, the higher the bonus offered at that tier.
At LuckyLand, new members are launched into the first tier, the bronze level.
Baking/Withdrawal at NJ LuckyLand Online Casino

Carrying out a payment transaction on LuckyLand casino is unique. Since you cannot deposit real cash, you can make gold coins purchases. Gold coins are from 2,000 to 576,000, while sweep coins are from 0 to 99.99. a player can decide to make a purchase of about 50,000 and 9.99 sweep coins for only $4.99.  These transactions can be carried out via Visa, MasterCard, BankWire, or AmEx. These options can be made used for purchasing or redeeming options. However, there are some of these options that cannot be used for both purposes.
Advantages and Disadvantages of LuckyLand Online Casino in NJ
Advantages
There are about 35 different slots games
It is legal in almost all states. However, it is not yet legal in WA
Free 10 sweeps coins at sign up
It is available on desktop, android, iPads, iPhones devices
Disadvantages
There are a few casino games. for instance, we only know about 35 unique slots games
There are no live casino games or table games available
International players are not given access
There are no bonus sweeps coins when a purchase is made
Position Of LuckyLand Slots on NJ Market
The industry has lots of brands on it. This automatically breeds competition among them. Each brand is unique, but certain features like customer care would determine if they would retain as many customers as possible. Indeed, LuckyLand casino has done incredibly well in the few years of its operations. They have made a name for themselves in no short time and have become a very popular brand in New Jersey.
Latest News
The coronavirus was a shock to the world. It put a stop to almost all activities and also affected the casino industry. However, today, normalcy is gradually restored, and the games are back, bigger, and better.
Conclusion
LuckyLand casino is not like the regular casino brand. They are a unique social casino brand that offers gold coins or sweep coins. These sweep coins can be converted to real money. As a player that wants to enjoy the fun and entertainment aspect of an online casino, LuckyLand is always a good option.
FAQs
Are LuckyLand Slots legal in New Jersey?

LuckyLand casino is legal in New Jersey. Almost all states in the United States have it as a legal casino.
Can I play for real money in LuckyLand Slots casino?

Yes, a player can play for real money. However, the gold coins cannot be converted or exchanged for any prizes or real money. However, they can be gotten with real money. The sweep coins can be exchanged for real money.
Are there any promotions for newcomers on LuckyLand Slots site in New Jersey?

There are a couple of promos new members can engage in at LuckyLand casino. New members are offered a no deposit bonus of 10 sweep coins, which is an equivalent of $10.
How can I contact the Support Department on LuckyLand Slots site in NJ?

There are no phone numbers to make contact. However, there are other means through which you can easily get access to customer care. You can make contact via Facebook or email. Email is [email protected]
Who owns LuckyLand Slots?

Virtual Gaming World owns LuckyLand casino.
Written by: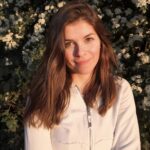 Aria is a hard-working writer and expert in the sports betting industry. She is passionate about helping others make informed decisions about where to bet, and believes that honest reviews and credible information are essential for success.