Best Daily Fantasy Sports Sites in New Jersey
Published: Jan 21, 2023
Updated: Jan 20, 2023
New Jersey locals enjoy gambling and sports, which is why daily fantasy sports are so popular in the state. New Jersey is very gambling-friendly, much like Nevada's Las Vegas.
NJ betting sites have been around for a long time, while safe fantasy sports sites are newer but becoming increasingly popular every year. Read more about the best NJ daily fantasy sites and offers in our review below.
Best Daily Fantasy Sports Sites in NJ


FantasyDraft DFS
FREE $50 NFL contest entry

Fanamana Daily Fantasy
Easy sign up procedure
Guaranteed prize pools
$5 prize pool for every new sign up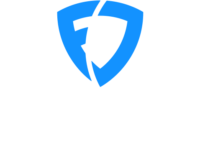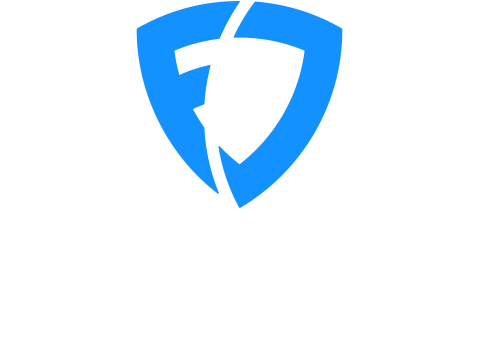 FanDuel Sportsbook NJ
Get Up To $3,000 Back In Bonus Bets
Invite friends to join Sportsbook and Casino and you'll get a $75 bonus - $50 in Sportsbook Bonus Bets and $25 in Casino site credit.
No Sweat First Bet Up to $3000 promotion
Profit Boost reward

Bonus
Custom column
Easy Deposit Methods
3-Point Check Verified
Legal, licensed & safe
While sports are difficult and you are betting against a skilled bookie, you are playing against fellow gamblers with DFS sports. Even though it is tremendously popular there are not many DFS sites available to play with only two highly recommended, best daily fantasy sports sites options the way to go.
New Jersey Daily Fantasy Sports Betting Law
Daily fantasy sports betting was officially legalized in New Jersey in 2017. It is the 16th US state with DFS legalization of the increasingly popular sport.  New Jersey became the first state extending its laws in allowing college football leagues betting for DFS legal operators.
What is Daily Fantasy Sports?
The Best Daily Fantasy Sports Websites allow sports fans to build teams to compete against each playing different contests. While season-long fantasy is a limited number of people with a lengthy period, daily fantasy sports can involve hundreds of thousands of players and taking only a day.
Which Popular Fantasy Sports Sites Have Licenses in NJ?
DraftKings is by far the largest DFS sportsbook in the world. Reading a review of the best daily fantasy sports sites, you will find DraftKings at the top of the list. It offers flexible and responsive software making it perfect for mobile play. Sign up for $20 free bet + 100% matching deposit up to $500. If you can think of a sport, including Major League Baseball, you will likely get it on DraftKings.
FanDuel – as number 2 in the world, FanDuel pays out an annual amount of more than one billion US dollars. Also offering mobile play and apps for Android and iPhone, it offers $10 free. This platform made it to the top with a review of the best Daily Fantasy Sports apps. You get $5 for signing with the platform and another $5 when making your first deposit.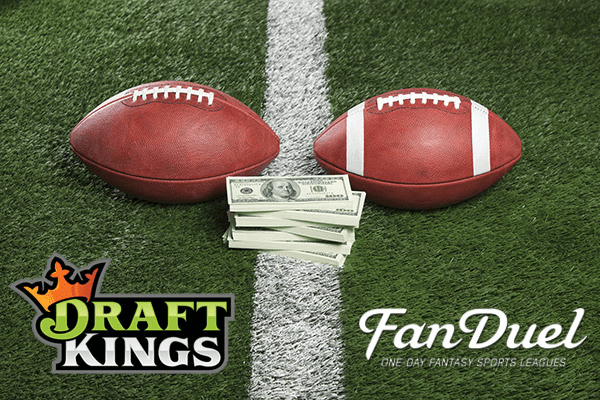 FantasyDraft gives new players a 100% matching deposit bonus with a buy-in range from $1 – $50. Games are capped at $100K with sports like NHL, NBA, PGA, MLB and NFL.
Monkey Knife Fight launched in 2018 and one of the latest DFS sites with various fantasy challenges.
FantasyAces had a good run while still operating, however, after filing for bankruptcy in 2014, is quietly disappeared even after rumours that FantasyDraft considered acquiring it.
StarStreet – this fantasy website was purchased by DraftKings in 2014 and no longer operational.
FanThrowdown offers new players a 100% matching deposit up to $300 with 7 games and contests like Target Games, Pick'em and Salary Cap.
DraftOps comes from the founders of StarStreet and launched in 2014. Draft is meant to be a casual, low barrier fantasy option where players can pop in and out quickly.
FantasyFeud offers player top player experience with survivor challenges twice a week.
WinView might be at the bottom of the list, however, it isn't as far down the DFS chain. As one of the Best Real Money DFS Sites, it offers top gaming choices including NHL, MLB, NBA and NFL with various DFS contests.
Types of DFS Betting Online in NJ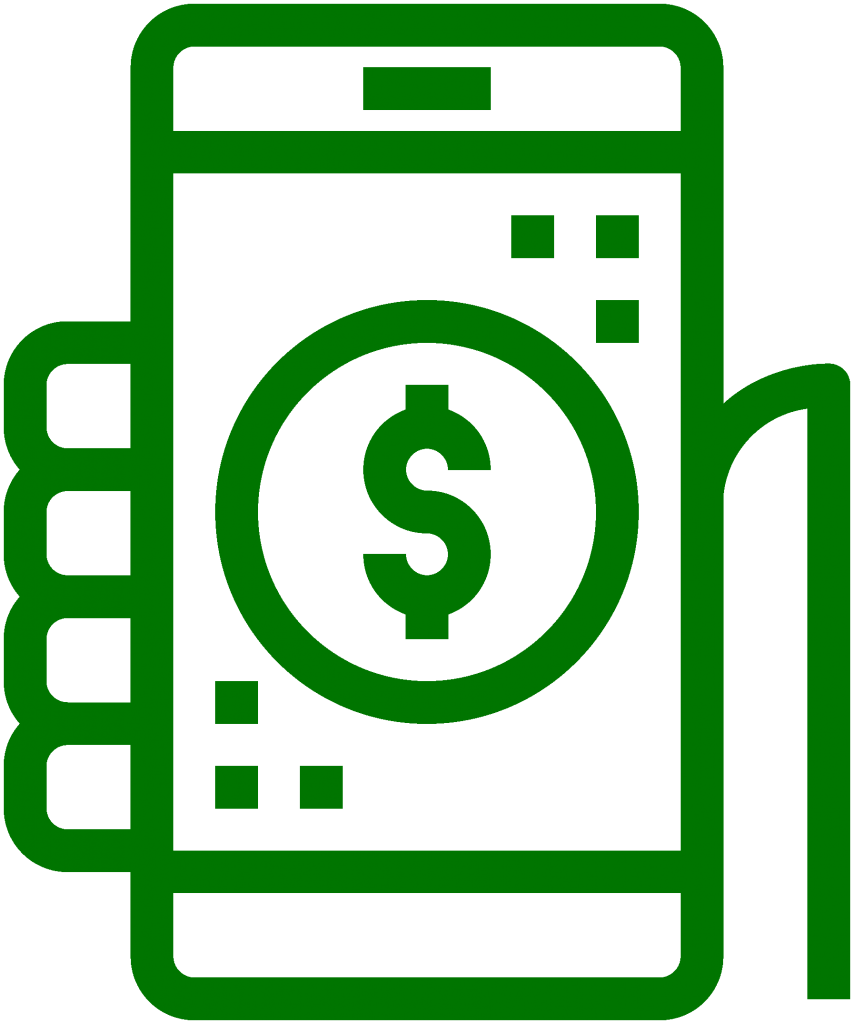 Salary cap-based contests are growing into the most popular format, especially when compared to season-long fantasy sports contests. The line-up grows while maintaining the pre-set player salary. Athletes in the team are assigned fictional salaries based on performance while the productive players have higher-end salaries. With a solidly built line-up, the participants accrue points which are based on real-life performances of the selected athletes. While different systems vary, most categories have a standard level. Salary cap-based contests have specific formats including:
Guaranteed prize pools – contests with fixed prize pools have the largest payout and pools on DFS sites. To obtain a share of the pool a player pays a pre-fixed entry fee. When required entries are not met, the DFS site commits to top up the prize pool. Most payouts are top-heavy with no even split with the top 18 – 25% of an active field splitting the pool.
Cash games:
Head-to-Head – two contestants are head-to-head against each other. Highest scoring line-up player takes the entire pool after the site took its rake. Many DFS contests do not fit a salary cap-based mould.
50/50 – as indicated only the top half of the field is paid an equal amount.
Leagues – these contests draw any number of participants from 3 – 100. DFS sites have public and private leagues where prize pools are smaller, but similar payout percentages to larger tournaments.
Tiers – tiers contests at DraftKings groups players in pre-set tiers as they do not have salary caps.
Beat the Score – contests at Fan Duel need players to form a line-up that beats a pre-set scoring total for a prize pool share.
Showdown Captain Mode – Showdown Captain Mode at DraftKings doesn't allow for live positions, instead of giving players the freedom to build a team as they prefer. The captain of the team garners points at a 1.5 x rate.
Single Game – this contest use teams of athletes where you picked a team that participate in the same single game. FanDuel allows you to designate specific players that can earn better rates than others in a single game.
Parlay, Prop and Prediction Fantasy Sports – a variety of style formats are used by different sites with it being similar to betting props at a legal US sports betting operator.
Parlay and Prediction Fantasy Sports
With parlay and prediction fantasy sports the line between traditional and fantasy continues to blur. The rising number in lounges and sportsbooks offering fantasy gaming increase this. Predicting outcomes or making parley bets have long since been speculated to be a strictly traditional sport betting type. DFS isn't trying to imitate traditional sports, neither overstepping boundaries some sports just allow for parlays and prediction even in Fantasy betting at sites like Yahoo Daily Fantasy as well as Boom Fantasy.
Sports Offered in Daily Fantasy Online
Football (NFL) – full cheat sheet that you can customize with schedules, NFL player lab, players stats, line up optimizer based on player statistics, best statistics, NFL season stats
Basketball (NBA) – get an NBA line up optimizer, bets, Super Bowl, FanDuel NBA tool + DraftKings NBA tool, bets and schedules, best statistics
Baseball (MLB) – get a line list, players lab, line up optimizer,  players' statistics, and where to access the best DFS.
Hockey (NHL) – access to premium DFS sheets, draftboard, line up optimizer, hockey line up tool for FanDuel and DraftKings
College football has extensive coverage before you partake in any DFS that include depth charts, leagues, rankings, compile points, stats, injuries and news.
College basketball gives you projections, team stats, odds, depth charts based on player statistics, rankings, daily matchup, injuries, advanced line ups, where to access betting, value report, recent trends, news.
Golf comes with cheat sheets, scoring and roster requirements, schedules, tournament fields, player and field stats, tools, injuries, social game results and news
NASCAR – players get track types history, current form, buy-in points, career history, fantasy averages, top races with all their stats, last 10 winners and which sites are the best options to play
Soccer is extensive with detailed online reports before you bet including Ligue 1 team trends, stats, team stats, player stats, defence vs position stats, table, projections, depth charts, who drafts the team, formations, line ups, injuries, news. Get the same details and more for Serie A, La Liga, UEL, UCL, EFL, EPL, rumours
Mixed martial arts list online rankings, injuries, schedules and news
Esports (like CS: GO, League of Legends, Dota 2) – comes with online guides for top teams to target, players to target, full esports gaming stats, different salary cap set by the site and schedules.
UEFA European Championships full details are available including injury, news, clubs, standings, results and fixtures, stats and where you will get the best value, bet type and which site to access as well as guaranteed prize pools. Top picking order for a top team and which composition would work best, etc.
Top NFL Contests for DFS Players
The 2 largest DFS sites offer guaranteed prize pool NFL contests. During the Super Bowl, it is nothing strange to witness hundreds of thousands of entries, multi-million-dollar contests with a first-place prize of $1 million.
FANDUEL SUNDAY NFL RUSH: The Sunday NFL Rush from FanDuel has like $2 million prize pool guaranteed with only $5 entry fee required. While it isn't easy to reach, a $150, 000 first cash prize is up for grabs with top 90, 800 payouts. The cheap entry attracts up to 459,770 entries.
DRAFTKINGS ACTION CONTEST: While FanDuel has the NFL Rush on Sundays, DraftKings come back with its own answer to it. It offers a Weekly Play Action Contest with only $3 entry. The first prize is $100, 000 with a prize pool of $1.5 million.
FANDUEL NFL SUNDAY MILLION: Another solid one from FanDuel with a prize pool of $6 million. Even though entry is $25, it does not stop players as 275, 862 is the cap while the prize is $1 million. Pros enter multiple times forcing the highest payout number of entrees at 55, 3000.
MILLIONAIRE MAKER DRAFTKINGS: DraftKings take the winner's seat with their answer to the FanDuel Million NFL. With entries set @ $20, it has a winning prize of 41.2 million with a whopping prize pool of $7 million. The entries are capped at 400, 700 leaving 83, 000 payouts.
How is DFS Different from Sports Betting?

It should be unfair to compare DFS against Sports Betting even though plenty of people see DFS as the same as sports betting. The 2 sports have a lot in common as well as key differences. Both require skill and basic sports knowledge while you can make money with both. The main difference is that in sport betting your opponent is a bookmaker while DFS opponents are human players playing against other people.
What is the Difference Between Daily Fantasy Sports vs. Season-Long Fantasy?
There are three major differences between traditional and DFS. These are:
The prize money to be won
The number of players
The quickness of results
Looking at season-long, high stakes contests, there sure are some that are worth it, however, it cannot hold a candle to the DFS billion-dollar industry. DFS is in a financial league of its own that is beyond compare and unimaginable with the help of sizable weekly prize pool contests run by FanDuel and DraftKings.
While NFL season attracts the biggest cash payouts, NHL, NBA, and MLB contests feature 5 and 6-figure pools as well. Compared to DFS contests there is a huge difference of players involved during lengthy fantasy leagues. DFS pools attract between 100 minimum – 100, 000 weekly while season-long fantasy leagues attract between 10 – 15 teams for the entire season duration. At the same time, have DFS sites started to get into leagues too with numerous private leagues and public contests while keeping contestant numbers low. Top DFS sites currently offer players the best of both worlds. They formed contests because it was said that DFS does not have any social camaraderie that comes with season-long fantasy formats. DFS offers flexibility to get in and out of games as you wish while the season-long fantasy is time-consuming while requiring much more commitment.
What Not to Do in DFS
There are plenty of things that you can do, and everyone disagrees on exact do's, however, when it comes to don'ts there are 3 very clear aspects to avoid:
Don't ignore the news. You must know about injuries.
Don't take on Pros. If you think you have what it takes to take on pro players, rethink your situations. Rather select opponents with care as pros put their entire existence into DFS.
Don't follow the crowd. When everyone concentrates on the heroes of yesterday, forget about them and find heroes of today and tomorrow.
FAQ
Are daily fantasy sports legal?

Yes, with gambling legalized in some states it certainly is legal in those states. However, it is debatable whether it is 100% legal across all states especially those that rate DFS as a form of gambling. Certain states require DFS sites to operate with a gambling license but officially the answer is yes.
How much money is in daily fantasy sports?

Tens of millions of players love to play daily fantasy sports which results in it becoming a billion-dollar online gaming industry. During the 2017- 2018 fiscal year DSF has $335 million in revenue with $3.2 billion of entry fees.
Can you play on more than one daily fantasy sports website?

Yes, you can even though the diversity is not as great as with online sportsbooks. The two top DFS sites to register and play on should be DraftKings and FanDuel.
Is DFS just a form of sports betting?

There is a very fine line between sports betting and DSF. Various sites like Prizepicks and Monkey Knife Fight have DSF play that is very close to sports betting. The main difference is that players bet on the individual athlete's statistical performance in DSF instead of wagering on a single game. Legal sportsbooks allow betting where you predict which team will win a match which is the main difference.
How do I deposit on a daily fantasy sports site?

Pick a DFS site and register an account. Head over to the cashier and choose the currency and payment method of your choice. You can now add the amount you wish to deposit and click submit to start betting in DFS.
Do you have to pay taxes on DFS winnings?

Yes, as with any form of gambling, DSF is also subjected to paying taxes on winnings.
What is the most popular daily fantasy sport?

The most popular Sports offered in daily fantasy is definitely football with massive prize pools and the highest number of players. It is followed by baseball and basketball, but football is far ahead of the other two sports
What is the minimum age required to participate in DFS?

New Jersey residents that want to play DFS betting must be no younger than 18-years. A fine or imprisonment could be expected if underaged gamblers are caught.
Can you make money playing daily fantasy sports?

Yes, you certainly can make money as you will play for real money to win real money. Players should take into consideration that they must pay taxes of winnings in New Jersey.
Can I bet in DFS outside the US?

In theory, yes, but it is better to check this info on your chosen DFS Betting Site. For example, DraftKings which is believed to be one of the best DFS sites, are not available for a wide range of countries. So, check it out first.
What is the most popular game in DFS?

According to the data, Football is a leader, Baseball and Basketball are in second and third place.
Written by: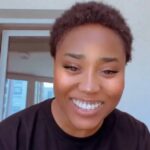 Jeannie is one of our top writers and experts at Luckynj.com. She is an avid poker player, and her skills have seen her finish in the money many times in tournaments. She is always happy to share her knowledge with anyone who wants to listen.