Review of Best Online Poker Sites in New Jersey
Over the years, more and more people in the United States get a chance to subscribe to online poker games. Today, we have seen so much improvement made to the gambling industry as seen on the sites that offer online poker with better graphics and overall performance. Many New Jersey online poker sites launched operation when the state signed into the law a bill that permitted the operation of online gaming sites. The NJ Division of Gaming Enforcement started granting the permit to organizations in 2013. Since then, gamblers in the Garden State are allowed to access legal poker sites to play for real money. New Jersey is the third state out of four to legalize poker and online casino games in the US.
Published: Jul 21, 2022
Updated: Aug 25, 2022
Top Sites to Play Online Poker for Real Money
List of the Best NJ Poker Websites
Poker888: 888 Poker New Jersey launched an operation in 2013. It was among the first sites to have poker rooms for gamblers. It is second to PokerStars in terms of the largest network of poker games in NJ. The gaming site has a top-notch collection of games for a tournament. Although the software needs few updates, cash games are still offered at a top-level. 888Casino has a hot promotional offer of a daily freeroll at the moment to win games.
Borgata Poker: Borgata NJ online poker is licensed by the Division of Gaming and Enforcement of NJ. You can play games on this site by using the downloadable client, mobile devices, or instant in a web browser. Seasonal promotional offers exist for gamblers with freeroll to play games and win real cash. If you are not sure of how to join the site, they have a beginner's guide to help you start gambling on their platform. Sign up bonuses are available for new subscribers.
Pala Poker: Pala poker has a strong partnership with Borgata casino. The relationship has strengthened the operation of Pala poker on the NJ competitive market. The casino offer poker to gamblers with a $40 welcome bonus package for newbies with a no-deposit bonus. Pala Poker is online poker legal NJ that gives $5 cash and a $10 entry credit for a tournament for a sign-up.
PartyPoker: You can get an unbeatable gaming experience at this site with updated game software. It is one of the oldest platform in the NJ gaming industry with arguably the best cashback policy. Newbies are given $30 free spins for a $20 when they sign up.
PokerStars: It is arguably the largest poker site online. Players have a cashback of 100% for up to a value of $600 bonus. Although, you have to make at least three deposits within 60 days to claim all the bonus offer. The site exists as one of the best real money poker sites in NJ.
WSOP.Com: This site is one of the most recognized brands of poker is the World Series of Poker game. It attracts a lot of players from all over the world with the series of poker games tournaments that it annually organizes. You have the benefit of playing games with 100% cashback for up to $1,000 and a $10 free bonus code.
Top NJ Poker Bonuses
Bonuses come in a different form. Rewards varied with different NJ gambling sites. Below you can learn more about each type of bonuses:
No deposit bonuses: Some reviewers make use of the no deposit bonus for NJ online poker rankings. Sites that have a better offer for newcomers often demonstrate a higher rank. Newbies usually are given the bonus up to $30. However, different casinos have wagering requirements for bonus withdrawal, so you should clearly read terms and conditions to avoid misunderstandings with the casino site and save your time.
Welcome bonuses: It is the standard for all casino sites in NJ. Most of the sites offer a welcome match bonus of 100% for up to a deposit of $500. When you play more games, you increase your points needed to clear your bonus.
Free tournament entries: There are a lot of top sites that frequently run freerolls. Players are allowed to compete and win daily prizes with the program, and this bonus is common for online casinos that often organize tournaments.
Loyalty bonuses: You can always reload your account when you play games with any online poker NJ site. There are bonuses for recharging with a similar but lower rate as compared to a welcome offers. You get this bonus when you deposit real money to the casino account.
Offline promotions: These bonuses vary from free tickets to a special event or a qualification for particular loyalty programs.
NJ Online Casino Poker Variations
Cash games: The chips that are used in playing the game have a monetary value. The six-max game with full-ring is the most popular of these variants.
Poker tournaments: When you talk about rules in poker, this options top the chat. Here, players buy a pile of chips until a single player gets all the chips.
SNGs: Nine seat table is the format for this type. This game operates a fixed start with three players taken the pay.
Fast-Fold Poker: This variant is like a hybrid of both the tournament and the cash games. Nine players try to get for a hand that is combined from each pool.
Play Online Poker on Mobile
Mobile devices like smartphones and tablets can be used to play online poker NJ games. Games are compatible with Android and iOS devices. In addition to this, desktop devices and PC can also be used.
Banking Methods for NJ Poker Gamblers
Most New Jersey online poker sites have a wide variety of deposit options for players. Mastercard, PayPal, ACH, and PayNearMe are some ways in which the player can deposit money to start playing. Withdrawal can be made through ACH or at the cashiers' cage of a casino. You should carefully check banking methods that are offered by the casino site, as you have to be sure that the chosen platform has the option that is needed by you. What is more important, pay attention to the fact that the casino that offers cryptocurrency as the banking method cannot be considered as reliable one, so avoid playing on such platforms.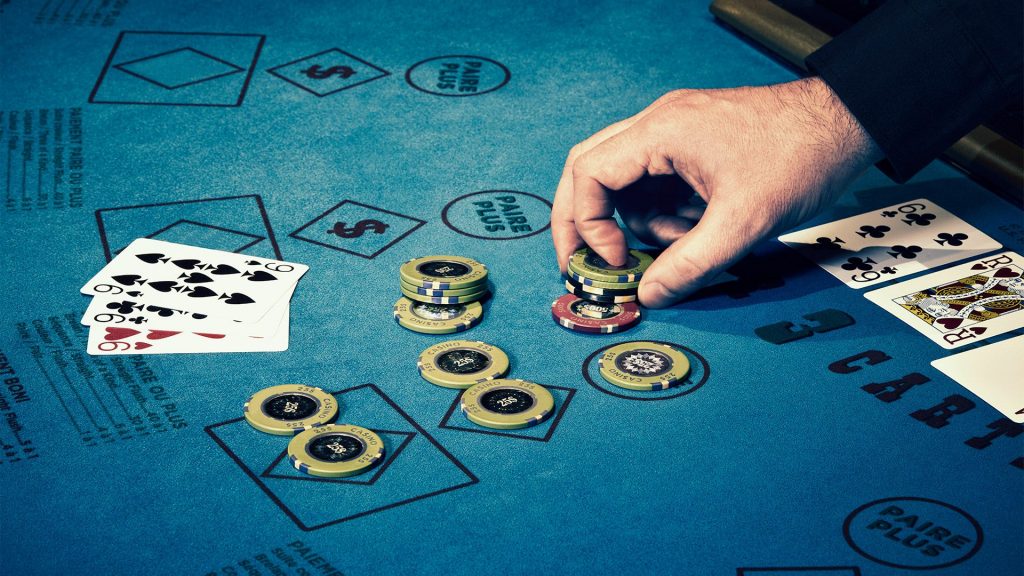 How to Play on The Best Poker Sites in NJ?
Poker is a simple card game, but it will require you a strong strategy. Those people who have won jackpots playing poker for real money are surely good strategists. As a player, you need to read the actions of your opponent to know when to fold, bluff, or call bluff for someone else. Before playing, you have to know simple rules below:
Royal flush – It is the highest-ranking hand (All the same suit with sequence A-K_Q-J-T)
Straight flush – All sequence of the same suit like 9-8-7-6-5
Four of a kind – This shows that you have four (4) cards of the same kind as A-A-A-A.
Full house – It means you have three (3) cards of each kind and a pair
Flush – It means that you have five 5) cards all the same suit
Straight – You have five (5) cards of consecutive rank like 7-6-5-4-3
3 of a kind – You have three (3) cards of same value like 6-6-6
2-pair – You have two pair like 9-9 and 4-4
Pair – It is any pair of cards such as 3-3 or A-A
High card – It is your highest card
You have to understand that there is a 52-card deck used.
The game can accommodate between 2 to 10 players at a time. More gamblers can play with the availability of a bigger table and space. The dealer deals a card to everyone starting from the player on his left. Each one receives two cards when the dealer is done. The first player to act will have any of the two options below:
Either to bet (for the No-Limit Hold'em which allows any amount for a bet)
Check (which is doing nothing)
Rest of the players have the following options when a player decides to bet:
Call– Means to match the amount raised by the first player into the pot
Fold– Means to give up a hand and the chips already dropped into the pot
Raise-This option is to put more chips
Actions above continue until all the chips are now in the middle. You would see this happen in New Jersey online poker, and offline game houses. After the first betting round, dealer deals with the third card called the flop. Every player has an option of either to raise a hand or fold. Fourth and fifth card also follow suit with the same options to raise a hand or fold. After the final betting, if two players or more still have more than one hand, all cards will be exposed to see the one with the highest value, a player with this hand is the winner of the game.
NJ Live vs Online Poker

Players who used to live poker games should learn some aspects before joining the world of online poker games. First, they should understand that the way in which the game is going is different from live poker. Some people may be confused because everything in online poker happens much faster than in live games. Also, the variety of gamblers is wider, as online poker can be played by anyone who meets requirements that are set by the website and law. That is why it is important to understand that despite the fact of virtual game stakes and competitors are quite real. It is highly recommended to start with free games to adjust to the new pace and to learn more about online poker, as the player should be confident in his or her skills before start playing poker for real money.
Online Poker According to New Jersey Laws
Law by Gov. Christie issued on Feb.26, 2013, AKA A2578 governs online casinos and their deeds. The government provides oversight and issues licenses. Only licensed casinos are legal in New Jersey. Hopefully, there are plenty of them as long as the industry is booming. 
Enjoy gambling and looking for new online casinos? So, do not miss our detailed reviews on best NJ Casinos:
FAQ
Is online poker legal in NJ?

Online poker is legal, and the New Jersey Division of Gaming Enforcement issues licenses to operators.
What is the best online poker site?

You can choose your choice based on your requirement. However, PartyPoker, PlayMGM Poker 888, PokerStar NJ are top sites with amazing offers.
Do you have to live in NJ to play poker online?

No. But you have to be physically present within borders of the state during the playing.
Are There Real Money Poker Apps?

You can download relevant mobile app for real money poker from Apple or Play store. This will help you play mobile poker games.
How old a gambler should be to play legally?

The legal age to gamble in New Jersey is 21.
Who is in charge of overseeing the casinos in New Jersey?

New Jersey Division of Gaming Enforcement is entitled to this procedure.
What about safety in playing online poker?

As long as you play poker on a trusted and licensed online casino, you can be sure that your data is secure, and the game is fair.
Written by: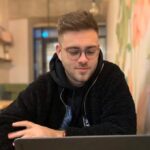 Stewart is an advantage gambler, author of reviews, and contributor at Luckynj.com. Reviews and guides written by Stewart are the perfect answer to all your questions.