Best IGT Online Casinos in NJ

International Game Technology (IGT) has been at the forefront of providing gaming solutions for both online and land-based casinos since its establishment in 1951. Its highly enjoyable slots combine traditional vibes with modern technological innovations, while also taking inspiration from popular films and TV shows to create new games. IGT offers instant-play modes, allowing users to enjoy the games directly from their browsers or mobile devices with no app or software download required. Players based in New Jersey are especially well catered for, as they have instant access to a wide range of IGT games.
Best IGT Casinos to Play in NJ
An Overview of IGT's Background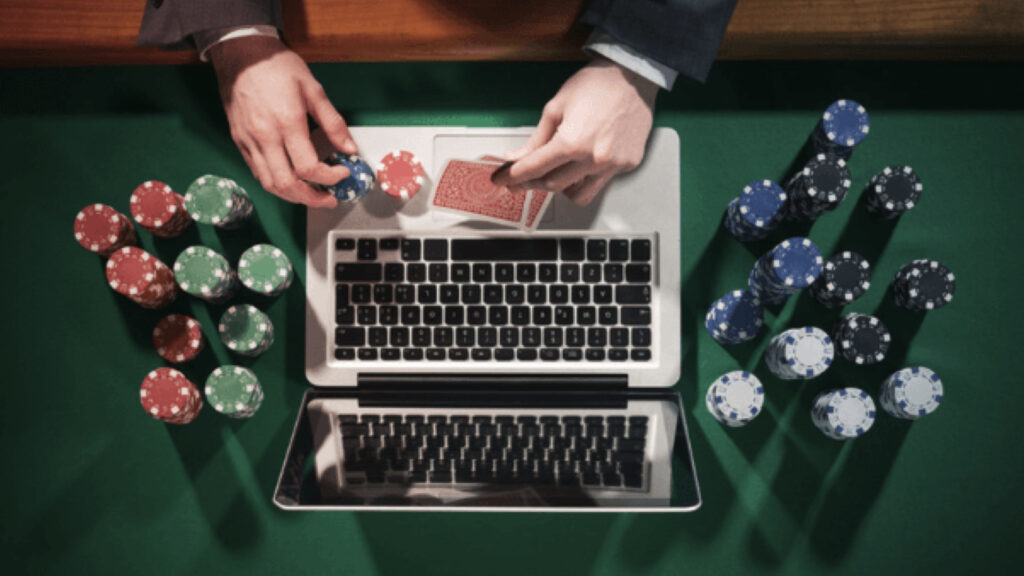 International Game Technology or IGT is an industry leader in the field of gambling technology. It has managed to create a unique space for itself in the domain with its high-quality services and games that give users a great experience. IGT Software Casino Provider in New Jersey has always been a catalyst for change in the gambling industry and will continue to be a pioneer in gaming.
IGT is a listed company and trades on the New York Stock Exchange with several headquarters in the major cities worldwide. It was founded in 1951 and became a publicly-traded company in 1981 due to its consistent growth over the years. The credit of developing the first video poker machine is another feather in IGT's hat, and now it has more than 100 games to its credit. Games developed by IGT are compatible with desktops, laptops, and many mobile platforms.
Alderney Gambling Control Commission or the AGCC provided IGT with its license and certification. AGCC is an independent body that regulates eGambling and has been doing so since the last decade. The frequent inspection of IGT is the testimony that they are an authentic software company with high standards and reputation.
IGT Software Casino Provider in New Jersey has created a benchmark for other software providers and is one of the industry's top players. Their extensive experience in the gambling industry makes them the hub of continuous innovation as they have witnessed all the industry trends since the 1950s.
Why Play IGT games in NJ?
IGT has created a large fan base because of its interactive games that give the player a unique experience and the thrill. It also hosts the most loved and top-performing online games, and you are bound to find a favorite among them. It doesn't matter if you are a serious gambler who likes to play with real money or just looking for entertaining games; IGT provides them all. IGT games are available for both iOS and Android platforms and can be accessed on every kind of device. The mini-games developed by the company are among the best and have been appreciated by players. On the live casino front, the company provides table games of a very high standard with HD graphics, charming music, and innovative features to keep up the excitement. The live casinos provide active bonuses, organize tournaments, and jackpots.
Softwares produced by IGT are subjected to constant innovation introducing the latest updates, thus making the games more user friendly. The software package provided by the company has video slots, video poker, and other popular games. The software's graphic quality is top-notch, and players can also adjust the features according to their comfort.
Best IGT Slots Games With their RTP in New Jersey
Let's have a look at the best slot games provided by IGT in New Jersey.
Cleopatra I and II (95.02%): As the name suggests, this slot game is based on Queen Cleopatra of Egypt and has a tint of Egyptian culture in it. Cleopatra slots give 20 pay lines to players, and when a coin is dropped in the slot, a pay line will be activated.
Wheel of Fortune (94.04%): Based on the popular TV game show, Wheel of fortune is another excellent slot game by IGT. The game was launched in 1996, and since then, players have won almost $2.5 billion on this slot.
Pharaohs Fortune (94.78%): This is a 5-reel slot quite similar to the land-based one. It has developed a large fan base because of the entertainment factor and bonus rounds. The game is compatible with both mobile and desktop.
Da Vinci Diamonds (95.93%): Da Vinci Diamonds is another great slot game developed by IGT and has beautiful visuals of classic arts from Da Vinci's timeline. The game has excellent sound effects and will give you a wonderful experience.
Cleopatra Gold (95.97%): This game is played with five reels and 20 pay lines with Egyptian culture tint embedded in the graphics and images. This is an excellent slot game that has been loved by many players throughout the globe.
Juicy Loot (93%): This is a slot game with nine reels and runs on a fruit-based theme. The fruit theme gives an excellent look at the game, and it has cool gameplay.
Tic-Tac Temple (93%): This is a slot game based on the theme of an ancient temple with a grid consisting of 3 reels and three rows. With this, Now you can be an explorer who can enter the Aztec temple and hunt for gold.
Derby Run (93.96%): If you like betting on horse races, then this is the perfect fame for you where you are allowed to bet on five of the total eight horses.
Fortune Coin (96.20%): This slot game has a Chinese theme with excellent graphics and some decent features. It has a fixed jackpot and five reels along with three rows.
What IGT Slots Have The Highest RTP in NJ?
These are the IGT slot games with the highest RTP
| | |
| --- | --- |
| SLOT GAMES | RTP |
| Texas Tea | 97.30% |
| Wheel of Fortune on Tour | 96.60% |
| Pharaoh's Fortune | 96.53% |
| Dungeons & Dragons Treasures of Icewind Dale | 96.52% |
| Transformers – Battle for Cybertron | 96.47% |
| Natural Powers | 96.47% |
IGT Table Games
Blackjack: IGT provides excellent online blackjack with a live dealer and great HD stream enabling the players to keep a good track of the game progress. The game provides the thrill of an actual casino game with great efficiency.
Roulette: If you are a roulette lover, then you must try the live European roulette by IGT. The live stream Roulette will hypnotize you for sure. Backed by HD streaming and great graphics, the game will surely give you an excellent experience with the spinning wheel.
Poker: Poker has been one of the most popular table games among serious gamblers. If you are one such poker lover, then you must try the interactive live poker game that will give you the experience of being a real land-based casino.
Land-Based IGT Games in New Jersey
The New Jersey land-based casino scene is quite vibrant and has a number of casinos catering to the needs of resident gamblers. The growth prospect for gambling in the area is quite high, and the need for constant upgradation of gaming machines and applications is always there. IGT has been a great ally of such establishments in providing them with the most innovative machinery and the softwares for excellent gameplay and security.
Lottery in New Jersey
The first lottery ticket in New Jersey was sold on the 16th of December, 1970. A couple from west Caldwell won the first millionaire drawing, and since then, the New Jersey Lottery has made a lot of people happy. The New Jersey lottery became a part of the Big game in 1999. It is a lottery involving multiple states that later came to be known as Mega Millions. From 2020, it also started to sell Powerball tickets, and the proceeds were directed towards helping educational institutes and social service organizations.
IGT Mobile New Jersey Games And Slots
IGT has proven to be a true champion when it comes to providing mobile gaming solutions. They keep an active track of the changing dynamics of mobile gaming, adopting and innovating with great speed. Poker, casino, bingo games they have everything that you will need. The games developed by IGT are compatible with both iOS and Android platforms and the leading mobile brands.
Safety and Fairness in New Jersey
IGT's online and offline gaming solutions have been developed, keeping in mind the security measures and the games' fairness. New Jersey residents need not worry about these issues as IGT keeps up with the best ethical practices while designing their products.
IGT recently signed an agreement with Boyd gaming to use IGT's Play Sports platform to help them with sportsbooks and betting apps in Nevada. Boyd gaming will also install IGT's PlaySports Kiosks at their gaming venues operating in Nevada.
Overall, IGT will continue to keep its position as a pioneer in the gaming industry with its unique technical support. Its extensive experience has enabled it to keep a strong grasp of the gambling industry and continue to hold its position in the future.
Frequently Asked Questions
What casino games does IGT offer in New Jersey?

IGT Provides a variety of offline, online table and slot games throughout New Jersey. Cleopatra, Wheel of fortune on tour, natural powers are some of the company's best games.
Can I play IGT casino games on mobile in New Jersey?

Yes, you can definitely play IGT casino games in New Jersey, as it is both safe and legal. You won't have to worry about any issues while enjoying your games.
What IGT slot has the highest RTP in New Jersey?

Texas tea has the highest RTP in New Jersey.
Can I play IGT slots without download in NJ?

Yes, IGT games can be easily played through the website, so you don't have to worry about downloading apps.
Do IGT slots have Free Spins in NJ?

Yes, IGT slots have free spins in NJ.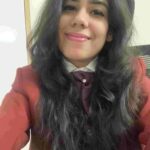 Divya is an expert in content research and analytics, with particular skill in creating gambling and betting reviews to offer our users the best possible guides.