Review of Konami Online Casinos & Top Free Slots!

All the residents in New Jersey are about to witness an online gaming revolution with Konami's iGaming platforms. Konami is a leading system software provider in Japan. Thanks to the legalisation of online casino gaming in New Jersey, their cutting-edge technology will be available in the state.
Headquartered in Las Vegas, USA, Konami has assumed the role of chief gaming software provider for the planet. The endeavors of Konami gaming are backed by its Australian division- Konami Australia Pvt Limited. The company is behind online slot machines' success, all thanks to the innovative and genius minds that work here. Konami does not deliver support to online casinos directly since it has collaborated with the Game Account Network (GAN), which acts as its content delivery system.
Recently, Konami has also entered into a contract with Lightning Box to bring iGaming casinos in Las Vegas as well. Before this event in 2020, Konami also collaborated with Rush Street Interactive LLC (RSI) to offer online gaming via SugarHouse Online Casino (www.playSugarHouse.com). This deal allowed New Jersey enthusiasts to best on the popular Gypsy Fire and Fortune Stacks slot machines.
Background of Konami Gaming and Its Licensing in New Jersey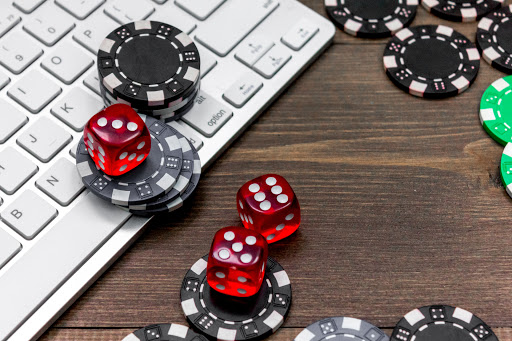 In 2014, when online casino gaming was a new entrant in the markets of New Jersey, GAN and Konami worked together to bring popular games such as Treasure Voyage, Full Moon Diamond, China Shores, African Diamond, and more to the online players.
Konami Gaming Inc. is a cluster of innovative minds that have the power to bring any inanimate object to life with their imagination. It is a leader in programming slot machines and gaming enterprise management systems popular in the global casino gaming market. The company was first founded in Osaka, Japan, by Mr. Kagemasa Kozuki, the active chairman of the company's board and CEO. He has been managing the operations of KONAMI since 1973, the year of its incorporation.
Konami's very tagline says that the company is born for fun, and this is what it delivers through the online casino gaming software it develops and launches. The company believes in spending as much time as possible in research and development of the products so that users can enjoy what they want, not what an enterprise has in store for them.
As for the licenses obtained by Konami Gaming in New Jersey, the gaming solution provider is associated with the popular Rush Street Interactive, developer, and creator of PlaySugarHouse.com. Hence, they do not require separate licensing to operate in the state of New Jersey.
Like Rush Street Interactive, other Konami Gaming partners, such as GAN, are licensed and regulated by the Division of Gaming Enforcement (DGE) in New Jersey.
The American market is new to online casino gaming because it was legalised only in the past decade. On the other hand, Konami is a popular online gaming solutions provider as it has collaborated with hundreds of casinos operating across the planet. The software they are building ensures that players can experience top real money gambling sites.
Konami's platforms and distributed by GAN do not require you to install additional mobile casino gaming applications since the company believes in complete optimization for platform independence. However, the PlaySugarHouse does offer a mobile application, SugarHouse Online Casino, that can be downloaded on iOS and Android devices.
Why Use Konami's New Casino in New Jersey?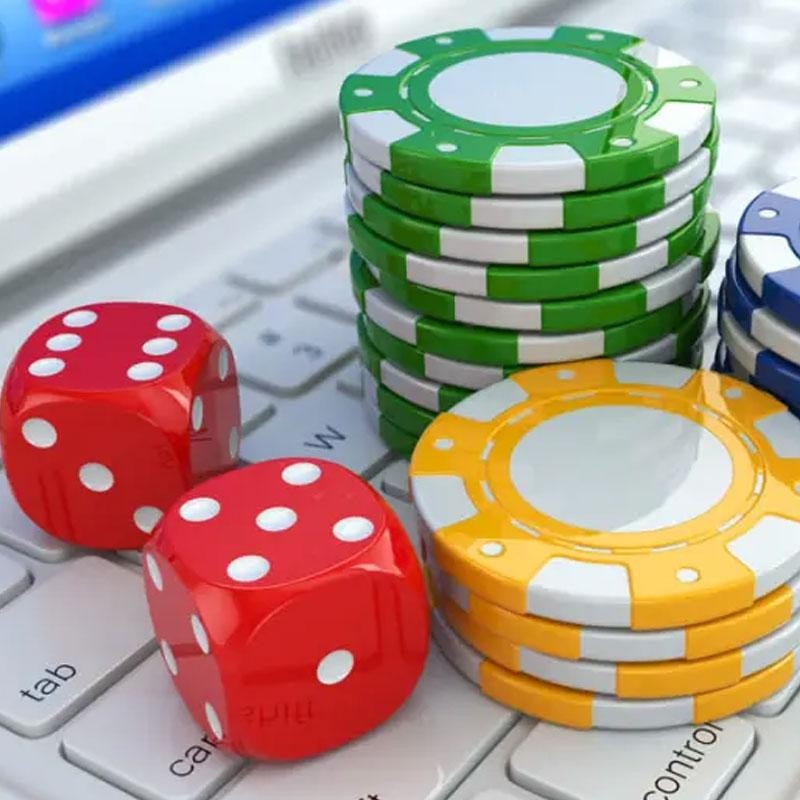 As discussed above, Konami is a market leader in creating engaging content that offers unmatched betting with real money experience, especially when it comes to slot machines. Some of the wagers on slot machines offered by Konami require you to invest a little, and still, you might end up winning the jackpot, thanks to the exceptional RTP.
Real money slot games like Dragon's Law Twin Fever, Chili Chili Fire, Lion Festival: Boosted celebration, and more offer users great chances to land life-changing jackpots.
As for the platforms that Konami prefers, the websites are designed by using HTML5 to offer a hassle-free user experience. Although there are no designated applications that can be downloaded on mobile platforms, the websites are articulately designed to meet remote users' expectations.
Konami always launches its games in collaboration with other casino gaming providers, who have started venturing online. SugarHouse Casino and GAN are its major associates as New Jersey Konami casino sites.
If we talk of the design and special effects used on the slot machines alone, they are not very enticing for gamers. However, the slot games and their unbelievable payouts always lure them into giving their luck a shot.
Best Konami Slot Games in NJ
Konami has gained global recognition in the online gaming industry because of its slot games design that includes video slots and stepper reel. They are all designed to offer high RTP so that users do not have to hesitate while placing the bets. Not to overlook opportunities such as symbol stacks and free spins, which are always a welcome feature in online casino gaming. Some of the best slot games offered by New Jersey Live Casino Konami are:
Dragon's Law Twin Fever: It is one of the most popular Konami free slot casino games, both online and offline and offers the players a 96% chance to get their money back and can have the biggest payouts.
Solstice Celebration: With the RTP of 96.03%, Solstice Celebration is a favorite amongst enthusiasts who love to try their luck on slot machine games.
Chili Chili Fire: Inspired by Mexican Culture, especially the chilly there, this slot machine game offers an RTP of 96.09%, highest amongst all the games offered by Konami.
Lion Festival: Boosted Celebration: Even if the RTP of a whopping 96.09% does not attract you towards this slot game, the incredible Chinese Holiday effect of the machine certainly will.
Castlevania: Labyrinth of Love: Castlevania also offers an astonishing opportunity to bet a small amount and increase it by several times. With an RTP of 94% you can make the most of this slot.
Konami casino in NJ offers Progressive Jackpot Games, which allows users to make the most of their wins by adding them in the ultimate win. Once they reach the specified amount first, they can enjoy the humongous payouts.
All of the above real money slot games by Konami are operated by mechanics that keep the player before anything else. Hence, they can get fast and easy payouts, take advantage of free spins, and more. Everything is kept simple to ensure that the aesthetics of the games are not disturbed by unnecessary animation. Rather, the developers have incorporated satisfying music and effects when an individual hits a significant jackpot.
These slots add value to the live online casinos that use Konami Software. For instance, SugarHouse is one of the newest Konami online casinos in New Jersey and most of its users, reportedly, are more engaged in slot machines. Quick slot games allow users to bet with real money on no-brainers to get a break from Live casino games, such as live roulette, live blackjack, live baccarat, Dream catcher, 3d card poker, live dealer poker, and more. Here, they do not have to deal with real dealers either.
Nowadays, users love to play at an online casino powered by Konami. Users can never get enough of the free spins as they can lead to the creation of wealth that they have always wanted with such an incredible return-to-player ratio.
Unique Features of All Konami Slots With The Highest RTP
Some features that are exclusive for slot gaming by Konami include action-stacked symbols, which make the software appear more dynamic and attractive. The reels are also designed so that the mechanics can fill the copies with the same symbol. This feature is symbol-specific, though.
The players are advised to avoid comparing the symbol animations on the physical Konami Equipment with that of mobile Konami NJ casino because they might not be present. The reason being, some animations can make the website code heavier and less accessible because better internet bandwidth is required to access better animation. On the other hand, Konami targets the regular audience with low internet connection but enthusiasm and passion for casino gaming.
This feature gets activated when the players play Konami casino games online and hit three or more yin-yang symbols at once. This offers them 15 free spins along with a two times payout multiplier. If one is in luck and triggers a bonus again, they will get 20 free spins that can be traded to earn some cash reward.
Mirror Reel Bonus also offers incredible rewards, returns, and benefits when a player manages to get the same match in two consecutive spins. This is one of the most promising Konami Casino Bonuses in NJ.
Konami Mobile Games and Slots in NJ
As for the mobile games offered by Konami Gaming in NJ, all of the slots available on the desktop website can be accessed through mobile websites. GAN and Konami, together, create HTML5 software which can be optimised to work on any device. SugarHouse Casino, on the other hand, offers an application that is compatible with iOS and Android platforms. No matter the application, Konami has become a big name in NJ's online casino gaming industry by offering state-of-the-art slot machines on hand-held devices.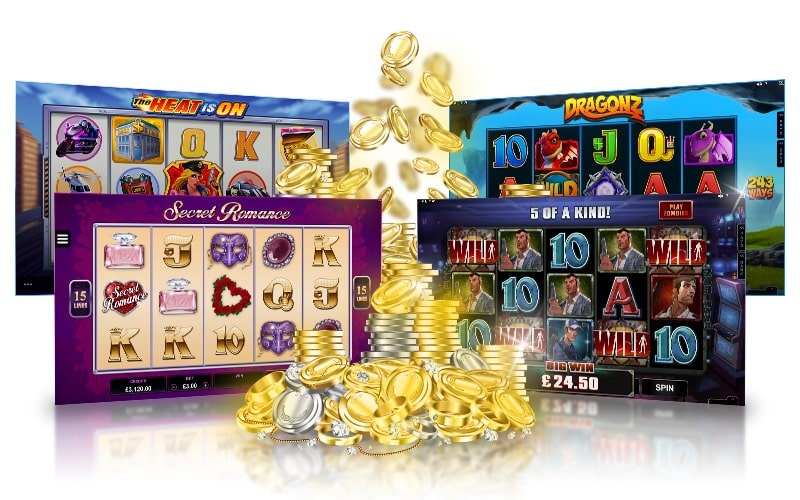 Advantages and Disadvantages of Konami Live Casinos in New Jerse
Konami is a gaming software provider that has established itself in the United States market. All states where online casino gaming is legal to have providers that run on Konami gaming systems in NJ. They are user-friendly, accessible to all, do not require much bandwidth, and offer a variety of casino games and slots. The bonuses and promotions such as sign-up bonuses, low deposit, welcome bonuses, higher odds, etc. are always a plus.
A significant drawback of these platforms can be the lack of mobile applications. They do not require an individual to log into the app repeatedly, like in browser supported platforms. Plus, the developers can incorporate more engaging graphics in an app. Even though the websites offer an aesthetically pleasing appearance now, it fails to charm the users in the long run.
Latest News
Konami Gaming is becoming a favorite amongst slot machine aficionados in New Jersey with the introduction of its slot machines on the SugarHouse Casino's online platform. Since then, the system provider has never looked back and is continuously offering its trademark machines to various platforms.
Frequently Asked Questions
Who owns Konami Gaming?

Konami Gaming is a subsidiary of Konami Corporation that was founded in 1973 in Osaka, Japan.
Are Konami games available in New Jersey?

Yes, Konami games were brought to New Jersey by the SugarHouse Casino app and virtual platform.
How should I know that Konami is safe?

Konami and its products are a result of Japanese, cutting-edge technology that has been in the gaming sector for ages now. Plus, they only collaborate with licensed online and offline casinos to save itself from legal trouble and its users from money loss.
How can I check the slot's RTP in New Jersey?

RTP is the percentage of money that players can win back after wagering on the slot machines. You can check the slot's RTP in New Jersey by tracking its last 1,000 plays. The calculation might require you to invest some time in figuring out the slots' long-term performance, but once you discover the one that offers the highest RTP, you can have the time of your lives.
Where is Konami headquarters?

Konami was founded in Osaka, Japan, but it is headquartered in Las Vegas, USA. Its associate company, Konami Australia, is headquartered in Australia.