The NetEnt Casino Software New Jersey Review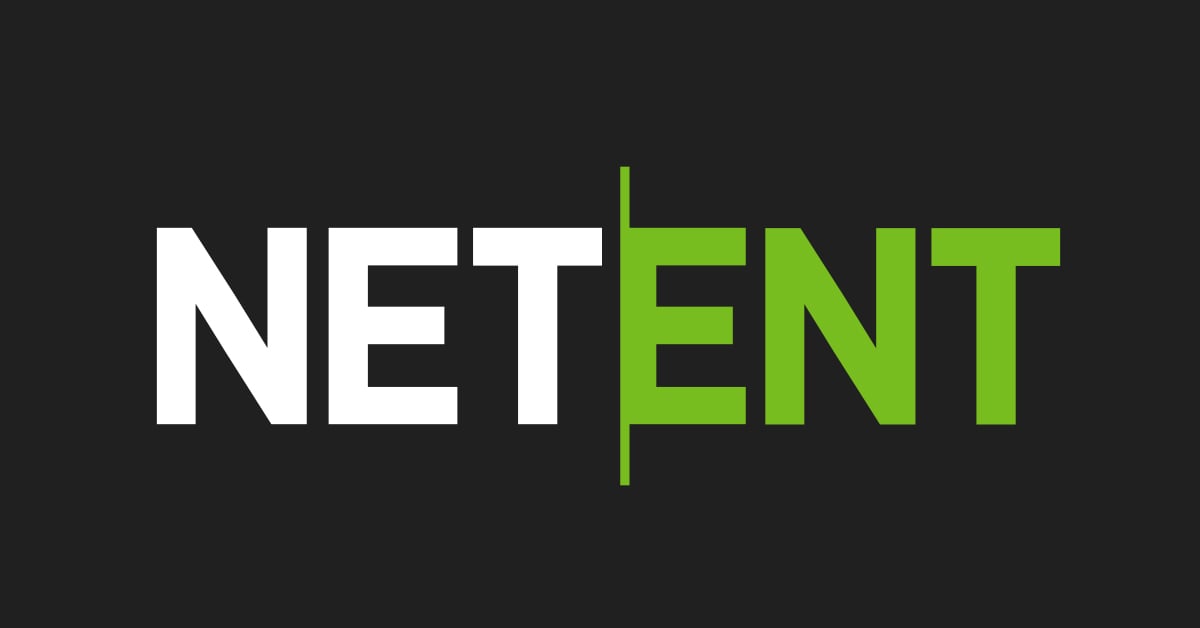 NetEnt has been a leading provider of gaming solutions to the gambling industry worldwide. They have a highly-skilled workforce to provide cutting edge technology to casinos. Net Entertainment has been in the casino industry ever since its establishment in 1996 by a land-based casino owner.
With the vision of taking the gaming industry beyond its artificial limits, the company made great progress in providing technological solutions to the gambling industry. NetEnt Software Casino Provider in New Jersey has been a technical partner to many well maintained offline and online casinos in the area.
The residents of New Jersey would find the games and applications developed by NetEnt to be appropriate to their needs as the majority of them have been enjoying the games from the comfort of their homes. So, if you are a resident of New Jersey with an active interest in online gambling, then you must check out the NetEnt platform at least once.
An Overview of NetEnt's Background
NetEnt is licensed in Malta and is publicly traded in the Stockholm NASDAQ OMX. NetEnt's initial public offering came in April 2007, and since then, the stock prices have shown a steady growth even with the regulation. The company is quite transparent with information about the board and CEO available without any hassle. NetEnt has its main office in Sweden, along with several other offices in Alderney, Malta, and Gibraltar. Netent's primary product is 'CasinoModule' developed with Java's help, and they were the first to take this technology in use. It provides a wide range of online casino games that are highly appreciated by New Jersey residents who wish to enjoy the excellent gaming experience from the comfort of their home.
Another Unique product is 'Casino Cafe' that can be used by internet cafes to start their own mini-casinos. The company started the development of NetEnt Touch in 2011, which was a mobile platform, and in the same year, they launched their first games. These games were highly compatible with mobile phones and included Black Jack, Jack Hammer, and Gonzo's Quest. The first live casino by EntNet was launched in the year 2013 by the name of "Casino Room' where players enjoyed live table games through live streams.
The mobile platforms provided work just fine on a wide range of iOS and Android devices. The platforms are very convenient for players who prefer portable small screen devices. The user interface of the software is also user friendly and provides smooth navigation. Netent slots also have unique features such as the touch feature and the avalanche adding to a great gaming experience.
Playing NetEnt Games in New Jersey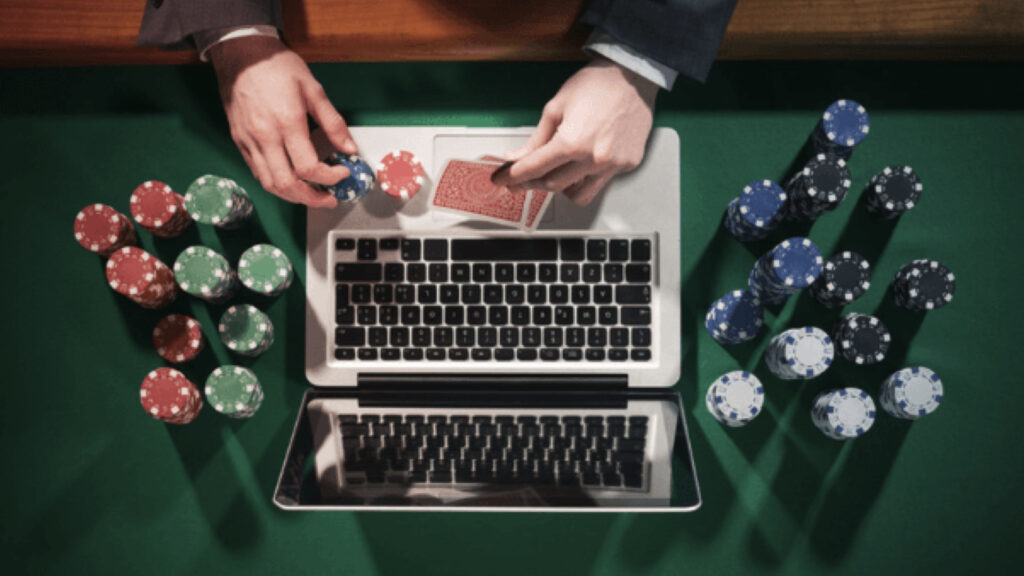 NetEnt Software Casino Provider in New Jersey has made a name for itself in the online gaming space because of its high-quality games. The games produced by the company have excellent graphics with astonishing detailing. It continues to provide innovative features and highly realistic animation for an unforgettable experience. Their players have loved NetEnt games because of the realistic and entertaining gameplay.
The software developed by NetEnt has a large market base, with some of the major gaming giants taking their services. The software packages include an active support system for casino operators and are highly compatible when adjusting to the overall infrastructure. NetEnt Live Casino software provides video poker, roulette, blackjack, and slots. It has never tried to copy their competitors and takes pride in their originality. Another unique feature of NetEnt software is that they are available in a large variety of languages that can be useful for non-English speakers.
The company also promotes responsible gaming by including features that won't allow you to log in for seven straight days or even six straight months if you have self-control issues. These absentee periods are known as the cooling period, and you will be notified by an email when the period is over. NetEnt currently has seven progressive jackpots making it one of the best progressive jackpot providers in the industry. All of these factors are enough to consider NetEnt as a great ally for an active gaming experience.
Best NetEnt Slots Games with Their RTPs in New Jersey
NetEnt provides some of the best games that New Jersey Players can enjoy. Let's a have a look:
Dead or Alive (96.8%) – Dead or Alive by NetEnt is a slot game based on the wild west theme. The game has 9 pay lines, 5 reels, and 3 rows, making it an exciting slot game with the vibes of being a tough cowboy on the West's wild fields. It is highly enjoyable and has gained a large fan base of itself.
Gonzo's Quest (96.00%) – If you are the adventurous type, you need to try Gonzo's quest, which allows you to ally with Gonzo, a Spanish explorer searching for the city of El Dorado and the treasures that it hides. The game has magnificent graphics along with several exciting features that will give you a great experience of adventure.
Starburst (96.01%) – Starburst is a three-row and five-reel slot game that includes many exciting features like the expanding starburst and win both ways. This is a high-paced game that will keep you on your toes.
Blood Suckers (1 & 2) (98%) – Bloodsucker is a vampire-themed slot game with twenty-five lines and five reels to give you the ultimate slot gaming experience. If you have been a fan of the vampire fantasy, then this one's for you.
Jack and the Beanstalk (96.8%) – This game is a story of a young boy who is on a quest to gain wealth through magical adventures. The slot game is quite enchanting and comes with charming features, excellent audio, and Jack's unique character.
Jungle Spirit: Call of the Wild (96.47%) – Jungle Spirit is another popular slot game that will take you to a wild adventure where the reels are dominated by wildlife. It's a 5 reel 3-row slot game that can give you unique and exciting gameplay.
Mega Fortune Dreams (96.4) – This slot game gave a lucky winner a $5,506,001 win back in 2017. It is widely promoted as a wealth-creating slot, and you can be the next lucky winner, so make sure you give it a try.
Hall of Gods (95.5%) – Get on a journey with Norse gods in this 5 reel majestic slot game. You get the chance to play the bonus game; then you will end up getting Thor's hammer further gameplay.
Creature From the Black Lagoon (96.45%) – It is built around a mermaid-like creature appearing in the free spins and taking kay to his underwater domicile. Kay will be rescued only if the creature and the symbol of the target appear together.
Jack Hammer (1 & 2)  (96.5%) – If you like gangster-themed slot games, then this one's for you. It comes with twenty-five pay lines and three rows and five-reel to give you a better experience.
Branded Slots
NetEnt has collaborated with many brands in order to develop theme-based slots for the players who are in love with fictional characters. The collection of such branded games with NetEnt is quite extensive, and they are on a continuous lookout for such collaborations. Jumanji, Planet of the Apes, The Phantom's Curse, Dracula, Jimi Hendrix are some of the top cultural and fictional themes that have been incorporated with NetEnt's games.
New Jersey Jackpot Slots
The platform also provides many jackpots slots for New jersey gamers for an exciting and thrilling gaming experience. Some of them are Cosmic Fortune, Arabian Nights, Halls of Gods, Super lucky frogs, Tiki Wonders, Geisha Wonders, Icy Wonders, Mega Joker, etc.
| | |
| --- | --- |
| Slots | RTP |
| Cosmic Fortune | 96.9% |
| Arabian Nights | 95.6% |
| Halls of Gods | 95.5% |
| Super lucky frogs | 95.98% |
|  Tiki Wonders | 93% |
|  Icy Wonders | 93.5 |
| Geisha Wonders | 93.1 |
| Icy Wonders | 93.5 |
|  Mega Joker, | 99% |
Best NetEnt Table Games in NewJersey
NetEnt provides the three most popular table games in New Jersey that include:
Blackjack: Blackjack is one of the most popular card games globally and has attracted an equal fanbase with the online version. NetEnt provides an immersive Blackjack experience to the customers and keeps them hooked for a long time.
Roulette: The French origin game has been one of the favorites among gamblers, and with the advent of the online gaming space, it has seen a surge of popularity. NetEnt provides one of the best roulette experiences in the online casino space.
Poker: Poker is another popular card game that gives the table game lovers their necessary adrenaline rush. NetEnt's online Poker gives a unique experience to players with high graphics and soundtracks.
New Jersey Live NetEnt Games
NetEnt entered the domain of live casino games in 2013 and has created a good name for itself. The user interface of the live gaming softwares is updated regularly with an abundance of resources spent in innovation. It also gives a high priority to the online casino's security to avoid any kind of hacking that can lead to losses for both casino owners and players. NetEnt received the Southern European Gaming awards for the top live casino supplier testifying its services' high standards.
NetEnt Mobile Games And Slots
NetEnt provides a large number of mobile games for users of both iOS and Android platforms and is compatible with a large number of portable devices. The quality of graphics for the small screen devices has been quite excellent, and overall, they run very smoothly. If you love to enjoy your games while on the go, then these will be a great choice for you.
The platform continues to enhance its portfolio by expanding its reach. Recently the company made its debut in Lithuania in association with the Betsson Group. The collaboration will help NetEnt to create a stronghold in the European market and add to its continuous growth.
New Jersey-based gamblers and casino owners have welcomed NetEnt with open arms because of its highly efficient teams providing the best technological solutions and mobile games. It will continue to gain a stronghold in the New Jersey Casino space without any hassle in the near future.
Overall the growth prospect for NetEnt will remain high, and it will continue to enjoy its status of being a pioneer in the gaming software industry. With continuous new innovations and games being in the line, it has become an unstoppable force since its inception.