Playtech Online Casino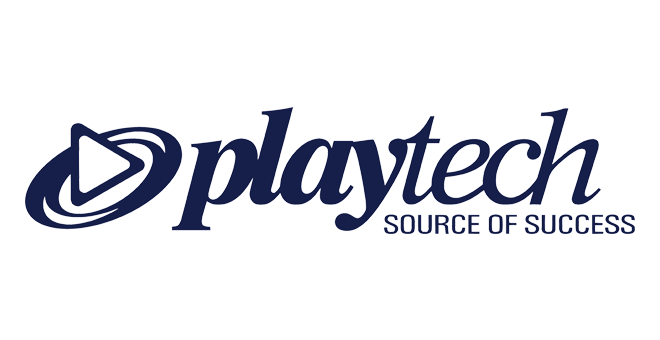 Playtech online Casino software provides a world-class standard gambling platform. The firm has created over 700 games with various versions. Due to their brand recognition and proficiency, their creations get featured in almost every online casino. They possess high-quality technology, which gives their games a vibrant display and easy operation.
All devices can access Playtech gaming systems via a single wallet and account; your wallet allows customers to make payments, transfers, or check their account balance. They include security and safety measures to protect against fraud, irresponsible acts and noncompliance. They offer a live gaming experience with real dealers and stable quality live-video broadcasts and are open twenty-four hours, seven days a week. They include a variety of languages to choose from to make your experience more accessible.
Moreso, exciting bonuses and good customer service are a few of the many noteworthy features of this software.
History of Playtech Casinos
Playtech Gambling Software Company began in 1999. They announced  about a Playtech new N.J. Casino. Following its approval by the Division of Gaming Enforcement in New Jersey, the firm made a brilliant decision to tap into the high-patronage potential of operating on U.S. soil, as Playtech NJ is the first of the firm's software in America. It uses a partnership deal with Bet 365 to feature a variety of casino games.
The Division of Gaming Enforcement in N.J. grants Playtech the license to supply their products and company offers to other firms carrying the DGE license. N.J. Playtech is licensed to operate mobile casino games in Pennsylvania, West Virginia and Delaware.
Why Do You Have To Play Playtech Games in NJ?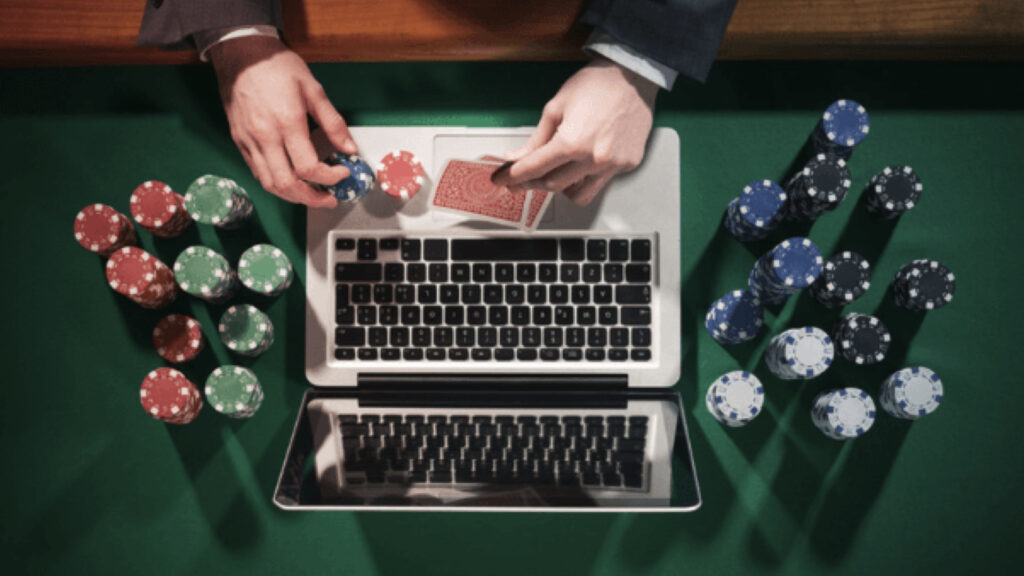 Playtech NJ casinos offer excellent products. The games available in mobile Playtech NJ Casino are vibrant and exciting because of their brilliant graphics and high-quality production. It is no wonder that they rank among the three best online Casino providers; they are user-friendly, easy to operate, and fast-loading.
The top-played Playtech games are their slots, especially the D.C. Comic characters, including; Man of Steel, Superman II and Batman. In addition to their slots, they have various unique Roulette games like the 3d Roulette, Multi-wheel Roulette, Mini Roulette and the Pinball Roulette. They have the classic versions of Blackjacks, Baccarat, Dice games. They also operate live New Jersey casino Playtech games like live roulette, live blackjack, and live baccarat.
Top Slot Games In Playtech NJ Casinos
The slots available in Playtech gaming systems are second to none. With beautiful designs, the slots have multiple offers ranging from free spins to bonuses to numerous prizes. The most played games are;
Desert Treasure – This game is popular among gamblers because of all the hidden wealth, making for a good challenge. It sets in a deserted land, wholly separated from civilization; you need to search extensively to find any reward form.
Cinerama – This game is one of the slots with five reels and five paylines. The creators were inspired by the Hollywood filmmaking world, hence its symbols. It involves a movie director, an actor/actress pinning to get an Oscar award and to generate high revenue for the movie producers.
The Matrix – The Matrix was created in 2017 and draws from the 1999 movie with the same name. It is a slot with five reels and fifty paylines. The characters are named after the movie characters as well.
Green Lantern – This five-reel slot gets inspiration from the superhero movie with the same name. The Green Lantern's ring features in the game as a symbol. A key to winning is; the more the bet, the higher the probability of winning a big bonus and score free spins.
Top Gun – This game is another slot with fascinating features and references a movie of the same name. It is a game of speed with its characters named after the movie characters.
Nostradamus – This game is a five-reel slot centering on predictions made by the famous historical figure with the same name. It features free spins and bonuses.
American Dad – This slot has five-wheels with forty paylines. It is also based on a movie, the adult animation from which it gets its name and characters. You have an opportunity to win free spins.
Buffalo Blitz – The game incorporates a wildlife theme and depicts Africa and South America Animal Forests. It serves as a window into the natural habitat of wild and free creatures.
Man of Steel – This option draws from another comic character known as Superman. Here, Superman, otherwise called the Man of Steel, gets into fights on earth and krypton (his home planet). It features characters from the comic like Lois Lane and General Zod.
Big Bad Wolf – This game is of a five-reel slot and twenty-five paylines. The children's book of the same name fashions the game, so it calls for a vibrant and colorful interface. This slot is a catchy one with the ability to give you a nostalgic feeling.
Playtech NJ Online Casino Games With High RTP Records
RTP is an abbreviation for Return To Player. It is a percentile measure of stakes returned to the players of a particular set. It also serves as a prediction for game performance. Here is a list of the top-five Playtech slots with the highest RTP percentage:
Ocean Princess with an RTP of 99.07%
Tropic Reels records an RTP of 98.95%
Golden Tour has an RTP of 97.71%
Sultan's Fortune with an RTP of 97.26%
Halloween Fortune comes next with an RTP of 97.07%
Details of The Mobile Products Offered By Playtech Casino NJ sites
Playtech casino N.J. sites enable you to download the original software copy from their site, with a complete installation process under 24 hours, top-notch customer service and strict safety measures. Playtech employs new and improved technologies to create new software and update the former, including 3d graphics. Playtech live casinos in New Jersey use a solid combination of high-quality designs and animated characters to excite its players. The offers include Dice games, Card games, Jackpots, Video Poker, Video Slots, etc.
The firm has created several platforms in furtherance of its goal to deliver world-standard games. These platforms include; Origins (a Playtech company), Ashgaming (a Playtech company), Vikings (a Playtech company), Psiclone (a Playtech company), Eyecon (acquired by Playtech in 2017) and Rarestone.
Safety Measures Employed In Mobile Playtech NJ Casino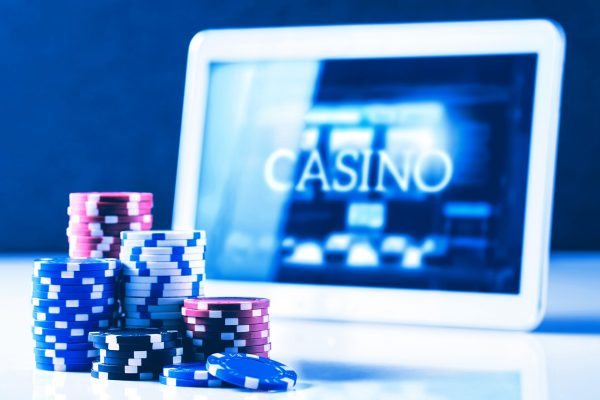 Playtech NJ casinos see their customers' safety as a priority and, as a result, have taken all necessary steps to protect customers' information, such as a strict encryption process to serve as a blockage from potential hackers. There is also a strict non-disclosure policy of sensitive information to outsiders. Safe and secure transactional methods are employed for monetary payments and to fight against misappropriation or exploitation of customers' funds.
The games are protected through the RNG (Random Number Generator) software to ensure they are fair and random. They are also run through third-party testing laboratories to ascertain their fairness and safety. These stringent measures give customers the confidence to play Playtech NJ casino games online.
Pros And Cons of Playtech For Players In New Jersey
Pros
Vast Selection – NJ players have access to a variety of casino games such as Poker, Slots, Roulette, Baccarat, Dice games, Cards. Sic Bo and live casino gaming. They are for real money payouts.
Licensed Software Providers – World-known companies with licensing approvals create them. You don't have to worry about the legitimacy of these games as your profit is guaranteed.
Numerous Modes of Payment – The firm provides various payment methods like bank transfer, debit cards, credit cards, e-wallets and digital currency (cryptocurrency).
Compatibility and Mobility – These games are compatible with mobile devices such as; iPhones, Android phones, pads and playing on your PC.
Multiple Bonuses – The casino software provides several bonus options like first-time bonuses, while some rewards are specific to different online games. Playtech NJ casino bonuses include sign-up bonus or welcome bonus offered to new clients. Bonuses and promotions are popular features in Playtech gaming systems.
Cons
Network Connection – While the online casinos may be in the best forms possible, what's to say that your gaming process may not get interrupted by a low connection signal? This factor is one disadvantage of online gaming activities, as this possibility is out of your control and is bound to happen.
No Social Interaction – Many have argued that increasing technological advancements kill human interaction as everyone is now in a relationship with their mobile devices. However, some people prefer a face-to-face interaction instead of sitting behind a machine while gaming.
Latest News
Playtech Online Casino has broadcasted its partnership launch with Bet 365 in New Jersey. This step is the company's first attempt to tap into America's gambling market. The company's Chief Executive Officer, Shimon Akad, describes the newest Playtech online NJ casinos as a 'Landmark' and expressed their willingness to partner with other licensed operators for numerous Playtech-based casinos in New Jersey. These partnership deals will bring about the best Playtech casinos in NJ. The operators may also include live NJ online casinos that use Playtech software.
The company has received several recognitions for its exceptional creations. They claimed the 'Best digital industry supplier' award in 2016 together with the Bingo supplier of the year award, Slot Provider of the year award, Bingo network of the year award and Poker network of the year. All awarded by the EGR B2B Awards.
Conclusion
The Playtech Online Casino in New Jersey is a reliable platform and one of the top real money gambling sites for your gambling choices. Gamblers should not hesitate to bet on them and pick from their wide game selection for real money wins. It is a renowned game supplier with a high-ranking in the gambling community, which confirms why you should play at an online casino powered by Playtech.
FAQs
What casino games does Playtech offer in New Jersey?

In partnership with Bet 365, Playtech supplies casino games such as; Age of Gods (which is a series), Great Blue, White King and Frankie Dettori's Magic Seven (a horse racing game). All of which are slot games.
Can I play Playtech casino games for free in New Jersey?

Yes, you can. Playing a game for free before putting in real cash may be a brilliant idea if you're trying it out for the first time. However, for the biggest payouts, it requires betting with real money.
What Playtech slot has the highest RTP in New Jersey?

Out of the four mentioned games, Frankie Dettori's Magic Seven ranks at the top with an RTP of 98.48%.
Are Playtech slots suitable for customers with no experience?

Yes, they are. The gaming software strives to create user-friendly interfaces to enable easy navigation on their games. However, you may want to try a few spins a couple of times to learn the basics before placing real money.
Are Playtech games fair and safe?

Yes, they are. The company places stringent security measures to guarantee its customers' safety.
Where is Playtech headquarters?

The Playtech headquarters is located in Douglas, Isle of Man.