Refer-A-Friend Betting Bonus in New Jersey
Published: Jul 15, 2021
Updated: May 17, 2022
Bonuses and promotions come in different forms, and players expect them in one or the other form from the online sports betting sites. New Jersey refer-a-friend bonuses are a win-win for your friend and you as it is offered to both. By using the referral bonus, you can invite your friend to sports betting.
The top online sportsbooks with refer-a-friend bonuses will benefit both of you with a good amount. The best part of such offers is it has lower wagering requirements. Read on to this guide if you wish to know more about the referral bonus. It includes information on how to claim, various real money online sports betting sites giving the promotion, merits, demerits, and a few FAQs.
About Sports Referral Betting Bonus in New Jersey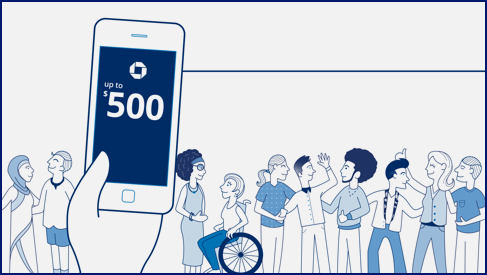 A referral bonus is exactly what it sounds like to you. Here you get rewarded for referring your friend to come and play at the betting sites with a bonus on registration. It is an easy way to add hundreds and thousands of dollars to your gambling banking account. Also, this kind of offer is always at the top of the list after the existing welcome bonus.
Types of Refer-A-Friend Deposit Bonus for Real Money
Free Bet: The best betting bonus offers in NJ can be in the form of a free bet you can use to place at any of the events. Here you do not have to invest any amount, and if you do not win, still your money is safe as you haven't invented anything.
Free Cash: The offer will specify you to add sports betting no deposit bonus code, after which the cash will be credited to your account. Sometimes, after your friend must complete the registration process, you will get the offer. In some sites, they have to make the first transaction. After that, it is credited to you.
How Do Refer-A-Friend Bonus Codes Work?
If your friend is interested in gambling, but does not want to invest money initially, this kind of offer will serve the purpose. But it is possible as long as you attain the terms and conditions. Your invited friends should be new and must not have an account on the platform. The registration should be done using a unique link, and the verification is done. Either they have to add a small amount or an NJ sportsbook welcome bonus code to trigger. Mostly, the value lies from $10 to $100 but comes with a time limit. It is one of the straightforward promotions to take advantage of, so do not forget to use it whenever you come across one.
How to Claim the Biggest Refer-A-Friend Bonuses?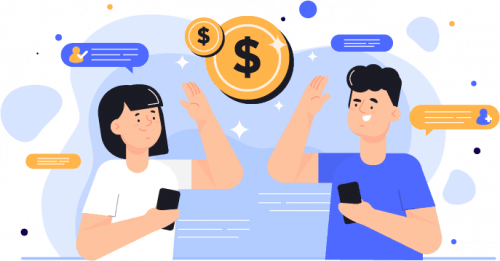 Referring a friend to the mobile applications is easy and is the same way you refer to Uber, Airbnb, etc. By this, you are inviting your friends to register on the platform and gamble. The procedure can vary a little bit from one site to another, but more or less, it is the same. Here are the steps:
Look for the unique referral code available on the homepage on the bonus section while the referral bonus is mentioned.
Press on the button to share it with your friends, and after that, they have to sign up using the link.
Before sending, check the terms and conditions as they might need to add a minimum cash amount or use it within the specified time.
Accordingly, the required welcome bonus will be credited to both of your accounts which you can use to place a bet.
Terms and Conditions of the Refer-A-Friend Bonus
Minimum Deposit: The minimum deposit you have to make will be specified besides the promotion. Without making the transaction, you cannot claim the amount at any cost.
Time-Limited Specified: The time limit is specified, and it can be within seven days in most cases. If you do not use the promotion within that, it will deactivate.
Number Of Referrals: There is a limit stated on the number of referrals you can make. If you have crossed the limit, you cannot make any more referrals. In some sites, it can be five, while in others, it can be ten.
Mobile Refer-A-Friend Bonuses
All the instant play bonuses you get on web browsers are available on mobile platforms also. Bettors wishing to go ahead through their smartphone can also do so as the offer can be accessed from there. The process to claim and the playthrough requirements are also the same, so you can follow the process and grab the offer.
New Jersey Sportsbooks With Refer-A-Friend Bonus Codes
Name Of The Sportsbook
Refer-A-Friend Bonus
Other Factors
Minimum Deposit
Limits
DraftKings Sportsbook
Up to $100 each
New player
$25
Fiver per offer period
PointsBet Sportsbook
$100 each
Turned more than $1000 in bets
$50
$2500 referral bonuses each year
MGM Sportsbook
No referral bonus
SugarHouse Sportsbook
$50 each
Newbies
10 friends
William Hill Sportsbook
Up to $100 each
New players and code: USE GET50
Not mentioned
FanDuel Sportsbook
$50 each
Friends must make $10 within a week
$10
Not mentioned
Caesars Sportsbook
500 tier credits
Not mentioned
888 Sport
No referral bonus
BetStars Sportsbook
No referral bonus
Hard Rock Sportsbook
$10
No specification
$20
As many friend as you want
However, the refer-a-friend welcome bonus in online sportsbooks can vary from time to time. Thus, you should always visit the site before using the promotion.
Pros & Cons of Referrals Bonuses
Pros
Play for free
Small deposits
Offered by almost all sites
No playthrough requirements
More referrals
Cons
It cannot be used with other promotions
Only for new customers
It comes with a time limit
Need to make a deposit
Sports to Bet With Refer-A-Friend Bonus
PGA Golf Tour: Winning a PGA Triple Golf Tour is not common, but you can place a bet with the best sign up bonus on sportsbooks. If you want to win, you have to collect information on the past information of all players. Gambling on the Masters' drives makes most of the action, and you can win a high amount.
Grand Slam Tennis Tournaments: Many people wager on tennis events, especially On Grand Slam Tennis Tournaments. It starts with the Australian Open, French Open, and the US Open. Bettors can place wagers on any event of their choice, but they must have information in every tournament. The chance of winning increases when you have in-depth information on how the players have practiced, etc.
Stanley Cup Finals: National Hockey League is another event where you get several chances to place wagers. The licensed and regulated sites let you allow the offer here, and if you can place a wager before, you can make more money. The sooner you place a bet, the higher chance to get a big payout. Remember you should never miss an opportunity as it gives you a huge amount as a reward.
Soccer Events: It is the most popular game in the USA and across the world. Through the bonus, you can play in tournaments taking place across the world. While do not forget to use the best signup bonus sports betting to win real money.
In the End
Refer-a-friend bonus has been here for quite some time now, and easy to earn some dollars to play for free. Remember your friend should not have signed up on the site previously. If he or she does, the offer is not applicable, and even after sending the link, they cannot claim. The best free welcome bonus sports betting is only for newbies.
We prepared more information in our reviews, so it is highly recommended to read these articles to learn more about other bonuses:
FAQs
Why do NJ sportsbooks offer refer-a-friend bonuses?

It is to attract more players to the site and to encourage sports betting. Most top sportsbooks offer this bonus, and you should take advantage of it.
How to claim a refer-a-friend betting bonus?

The procedure to claim is you have to send the unique link to your friend, and click on that, and they should sign up. After that, they have to either make a deposit or use it within the time limit.
How old should I be to have the right to bet in NJ?

To play, attaining the age requirement is a must, and players have to be at least 21 years.
What sports can I bet with refer-a-friend bonuses in New Jersey?

The offer can be used on all sports events, like Grand Slam Tennis Tournaments, NHL, PGA Golf Tour, etc. Place a bet using it and win exclusive prizes.
How do I get to refer to a friend's code?

It is available in the bonus section under the referral bonus. You must send this code to your friend who wants to play at the site.
Written by: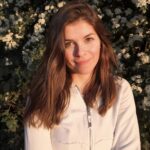 Aria works hard to make sure that residents from different states have access to honest reviews and credible information about the best legal gambling sites. She has a rich experience as a writer, SEO specialist and expert in sports betting. Sports Editor at Luckynj.com.